Long time no post. I'll give y'all an update.
We do not have animals on the property as of yet. We went this first half of this year with not enough water to really sustain much livestock and have not yet come up with the alternative for water. However we had a major flood a few months ago and now all the ponds have water
! We have been fixing fences left and right, we ended up tearing out a lot of the fence at the front of the property. A lot of the gates are wired and not hinged so we are going through and mounting hinges as needed. My dad hired a man that lives down there to help us with the fences and brush along the fences, he has been a huge help. The kids have been having a ball out there on the property. We ride atv's down to the creek atleast once or twice a week and just walk around, we are out there almost every other day working on something. Now that the cool whether is not too far away we are starting to make plans on how to fix the barns up. Also we are working with a neighbor to start plowing, and seeding some of the fields. One of the fields produced 19 bales this harvest with absolutely no help from anyone it hasn't been harvested or fertilized in years yet seemed to do pretty good for a 18 acre field. We have about 80-90 acres of fields that we could get crops on if worked right and that is our goal.
We are suppost to get cattle out there one day this week. They don't belong to us, they belong to a guy that was good friends of the previous owner. He is bringing the cows out till around December to let them graze while he does some work on his place.
We are working to get the fence done around the gin so that we can get some goats in there. The fence around the gin is all brand new with welded wire on the lower. I'll post pics through this week.
Neighbor guy out baling the hay for us:
The first gate that we replaced. This is also where we replaced all of the fence!
I took my daughter, nephew and my buddies kid out in the jeep cruising the property and had to let them play on the bales!
Welded hinges on this gate last night. This gate is going to need replaced in the near future.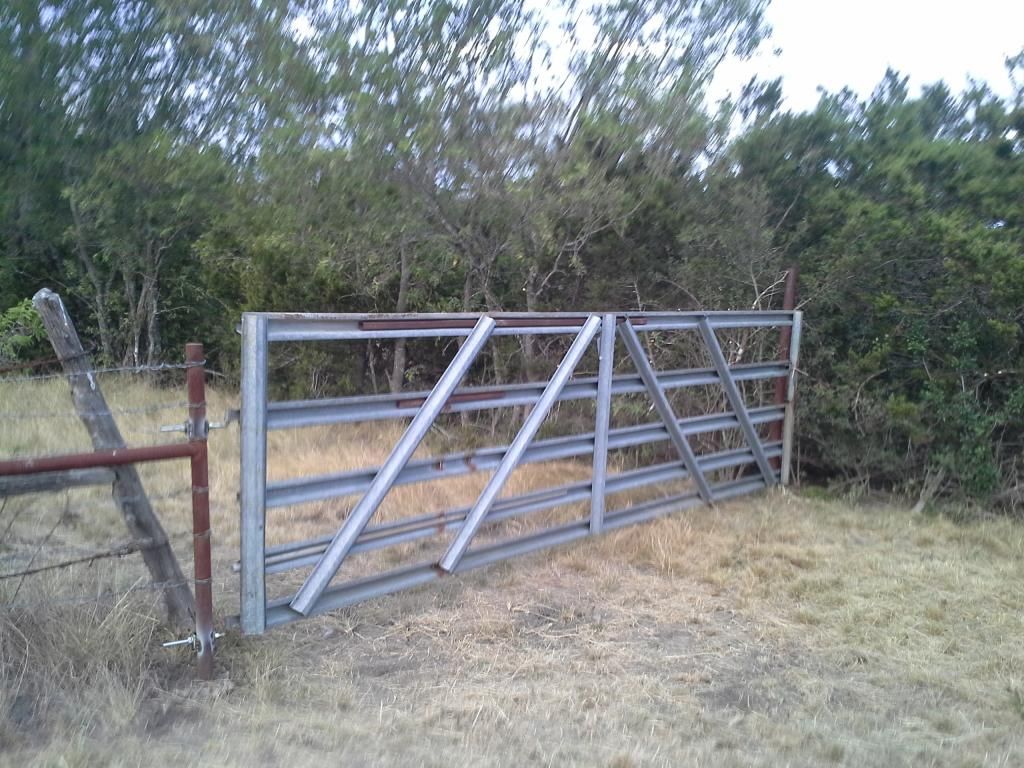 and this one!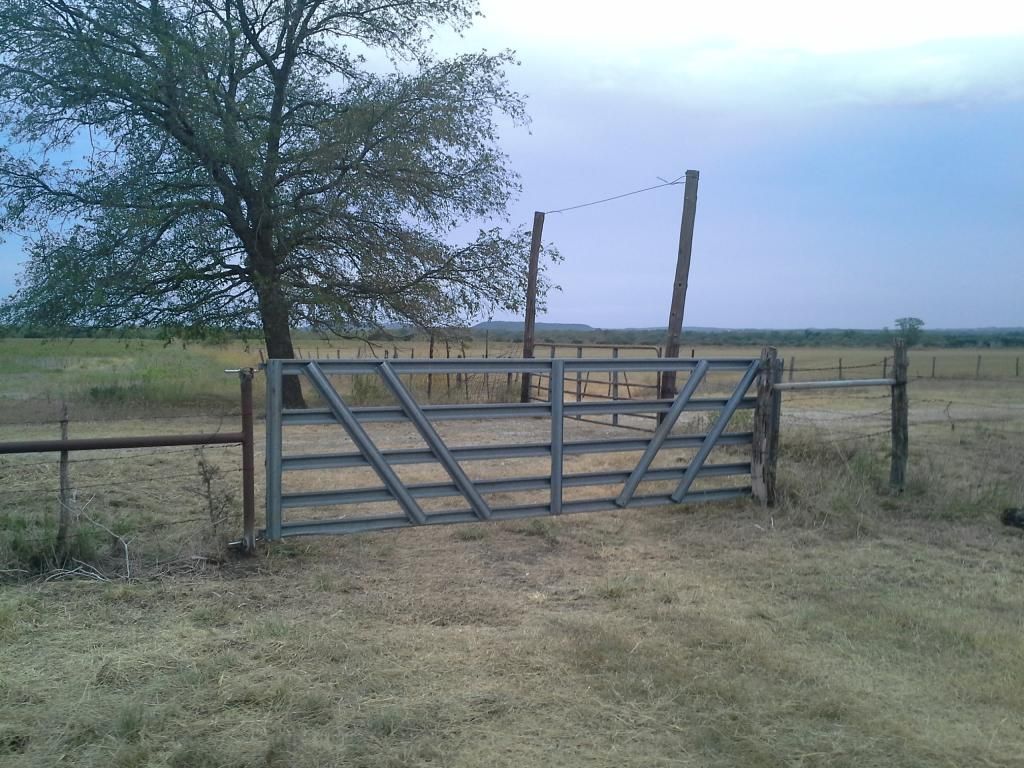 I never did post a finished picture of that gate hanger that I designed! It turned out really nice!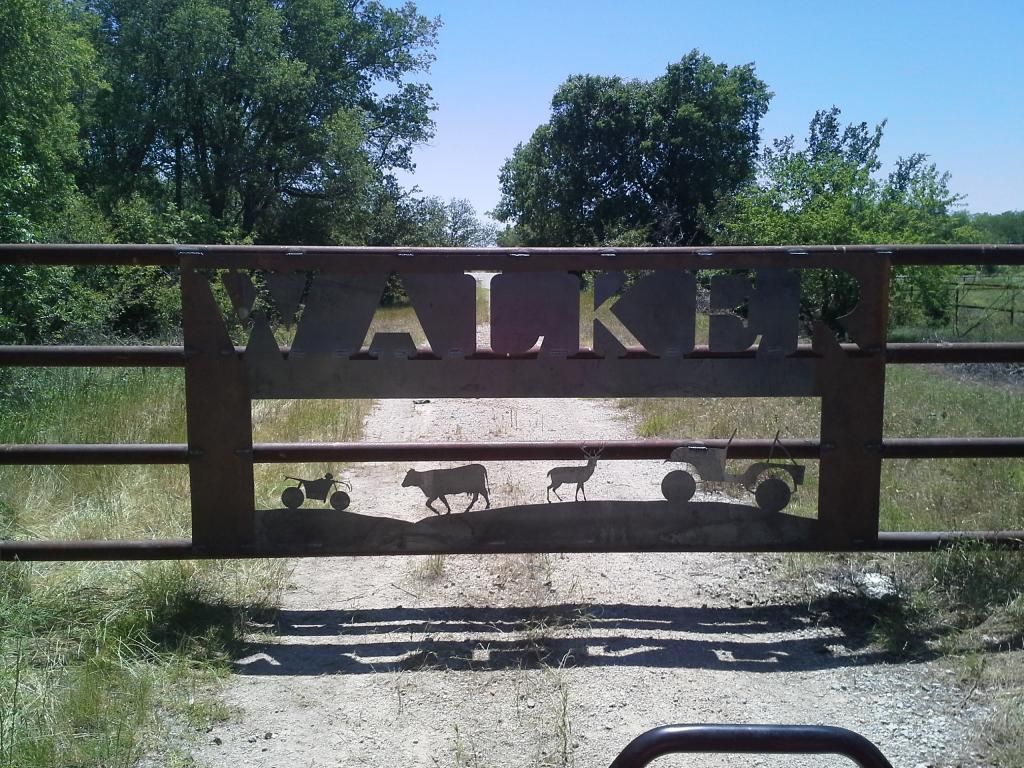 While putting out in the jeep I found a fun little trench that I drove through!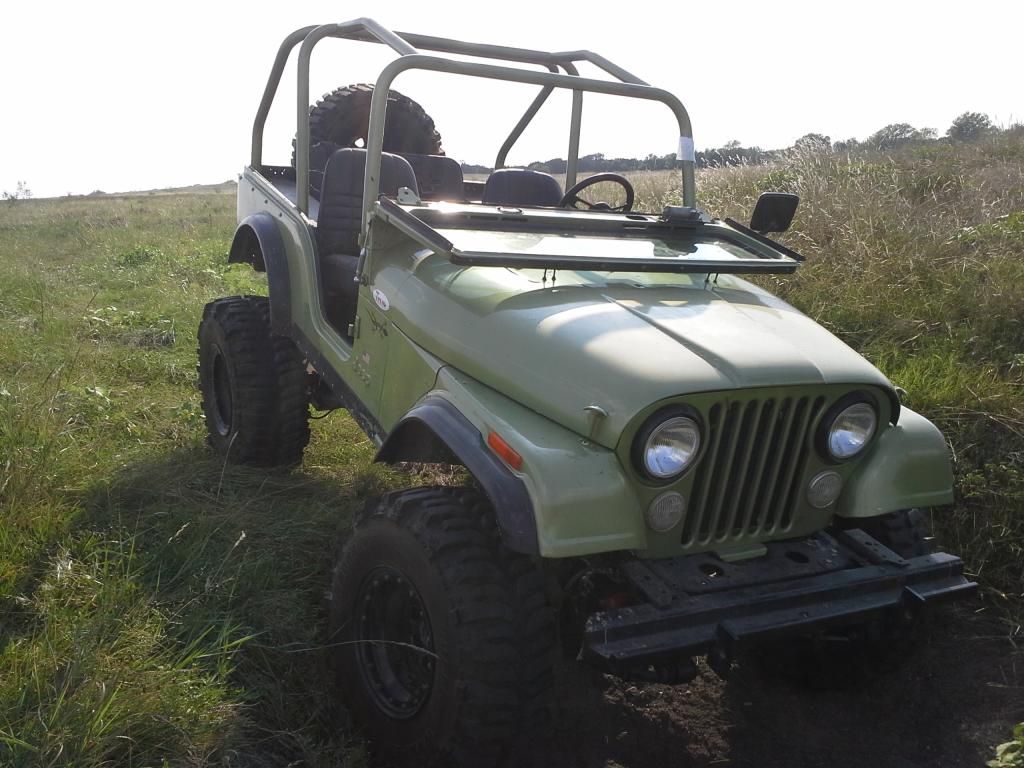 I took my cousin's kids for a ride out there in my rock crawler and they begged me to drive over this old tree.... Well I got stuck! Had to get another jeep out there to get me off of the tree! it was kind of funny! I hardly ever drive my rock crawler out on the property because I don't want to tear up the land!