We have a new baby in the band. It's always an exciting time when those cute little suckers show up. I'd guess him coming this late in the year is on account of the Humane Society talking the BLM into using birth control shots. I don't remember colts being born this late years ago. If he doesn't make it through the winter, he won't be the first or the last. Maybe they did it on purpose. Fewer colts born, and the ones that are, die in the winter.
His nose is raw from finding out cactus isn't on the menu.
This colt isn't over two weeks old and not afraid of much. I was able to touch him on the nose, something ya don't get to do often.
I was surprised to see him nibbling on grass at such a young age. He had better get started at a young age, he was born very late in the year.
It's always fun to get some action shots. I've never seen a serious fight. But I've seen the results.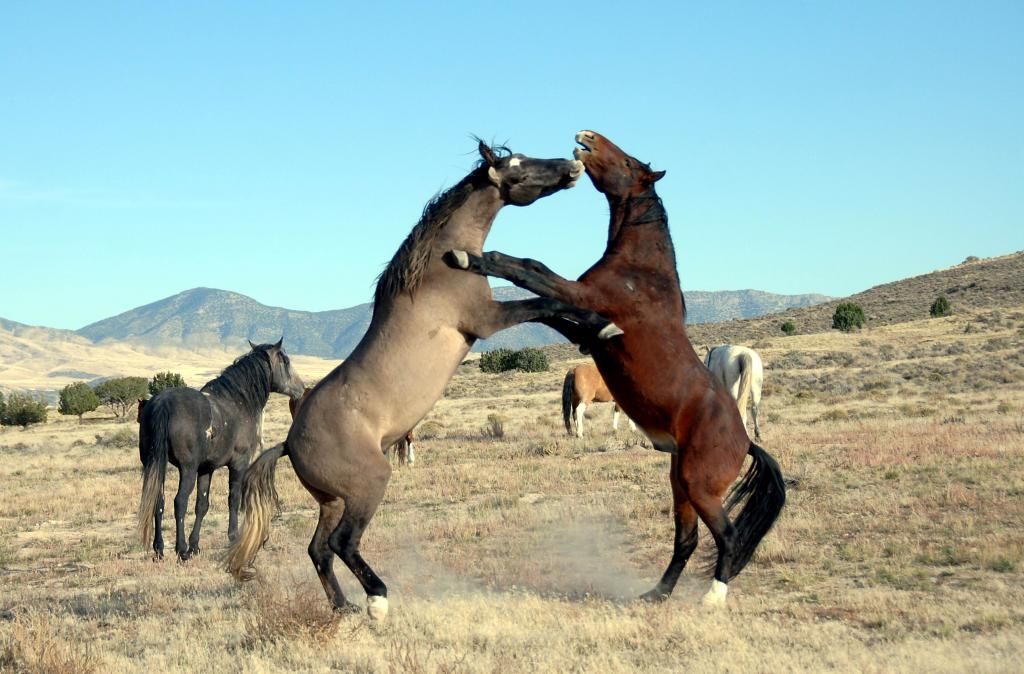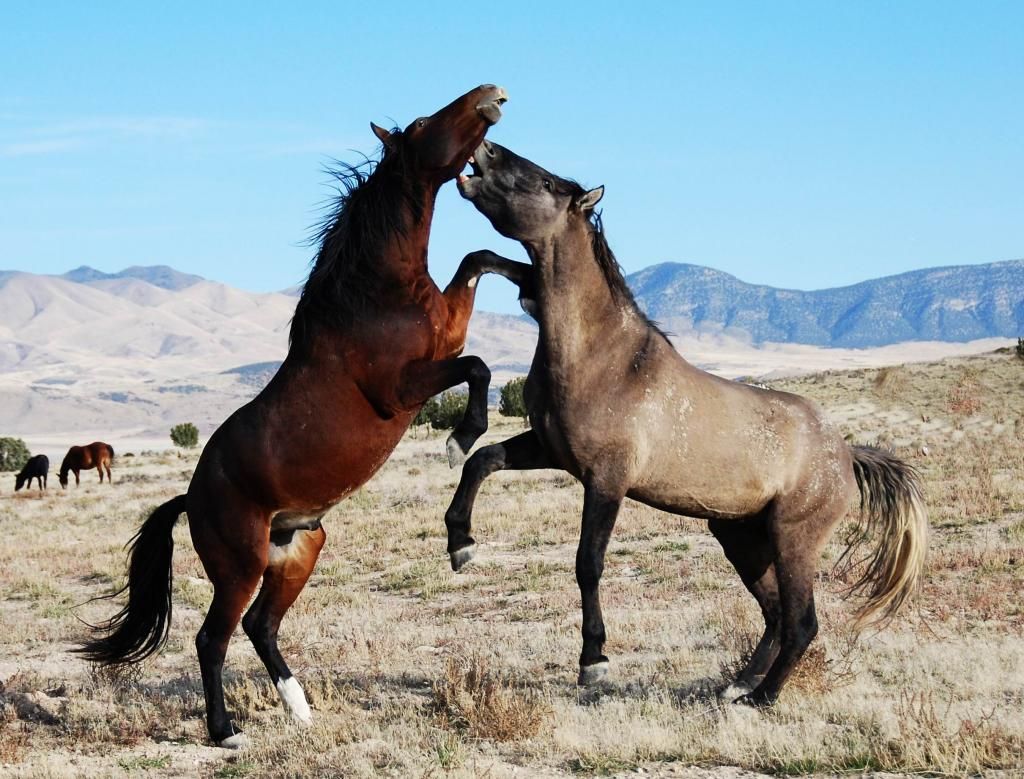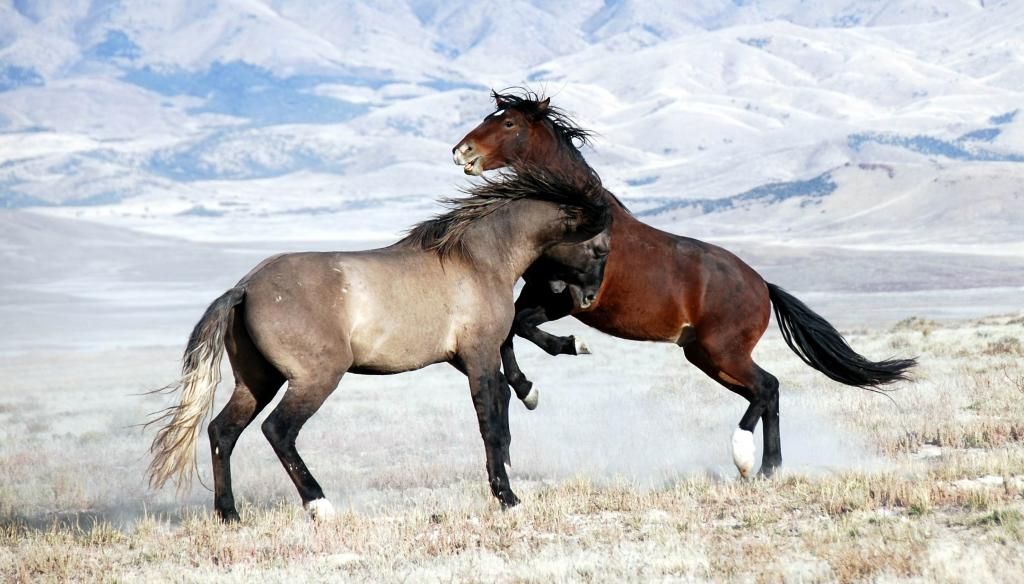 They get pretty excited when they see something out of the ordinary. I left my lawn chair while I wandered through the herd. When they finally noticed it, they got all excited.