It seems like it's been a lot longer sense we've been to the desert than it has. We didn't pick the best day, for the wind is blowing about twenty per. We found about fifty head in the flats. It looks like they are grazing with the wind to their backs. There is a water pond in that general direction also. They were close to the road too. It looks like it's going to be a great day.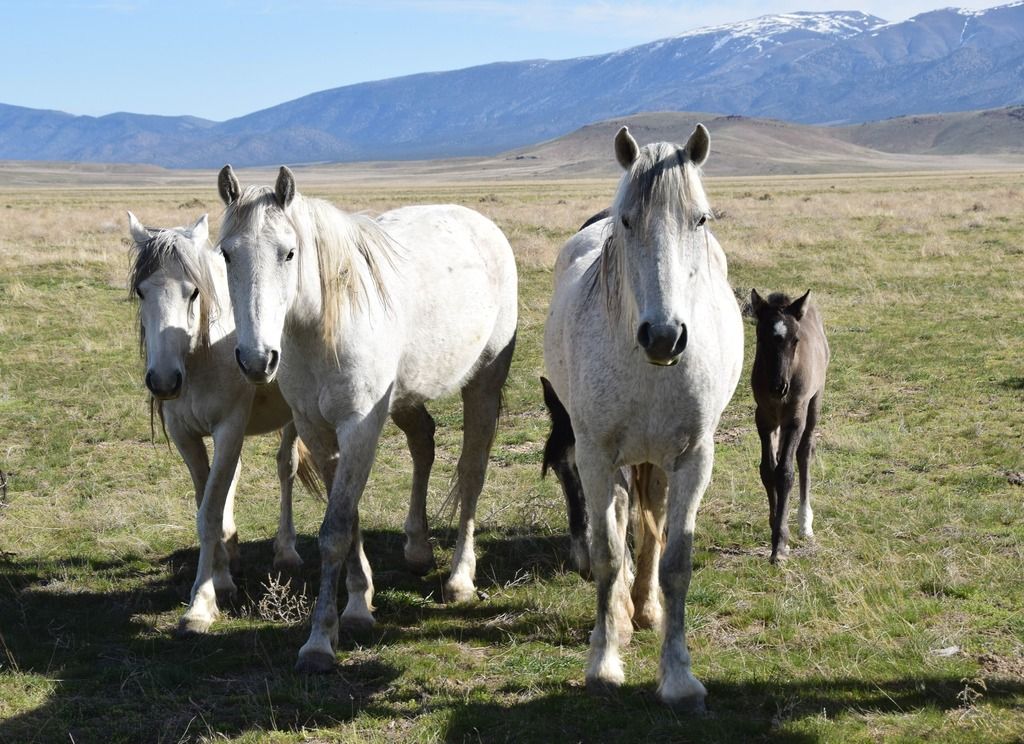 Spring brings green grass and new colts.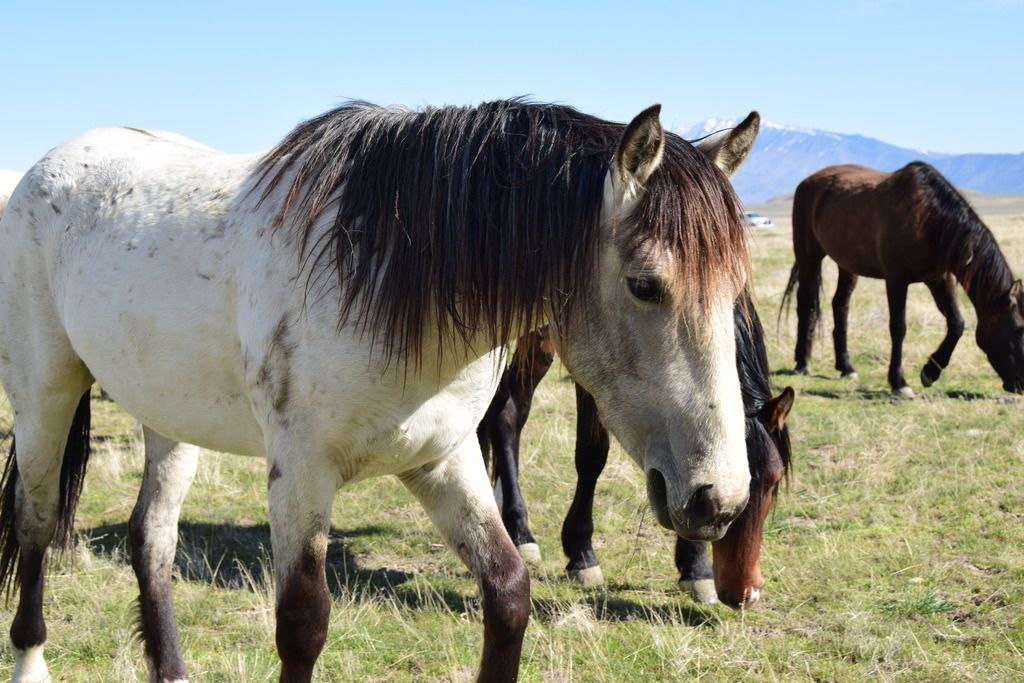 This yearling was acting really curious,,, until the last minute, then she turned off.
Wrinkles is looking good and has some new kids his age to hang out with.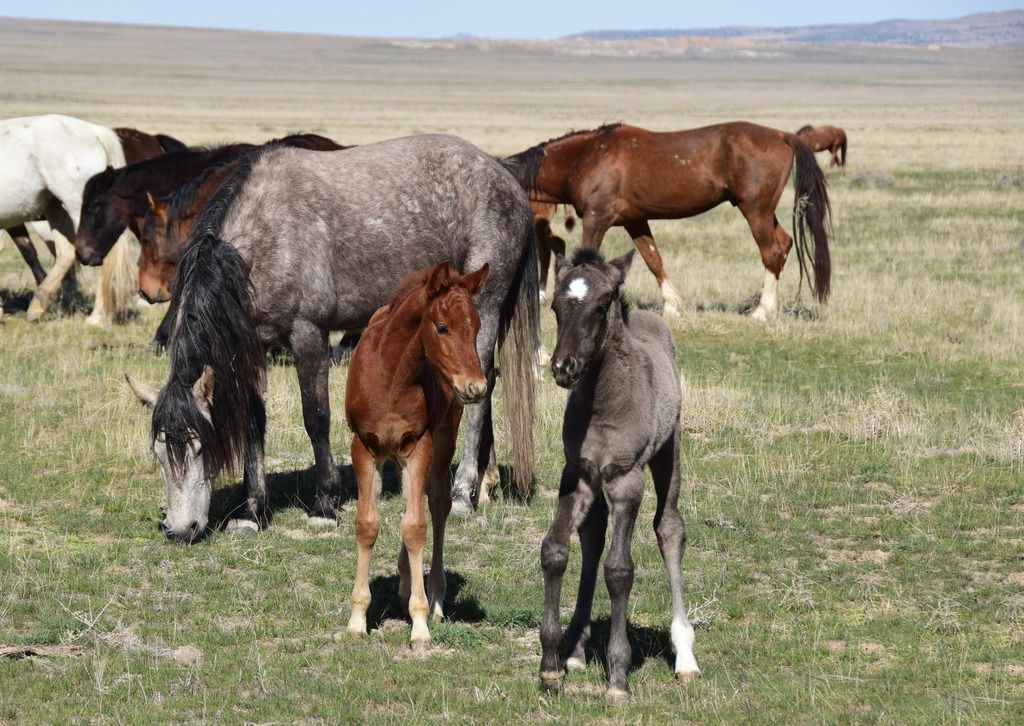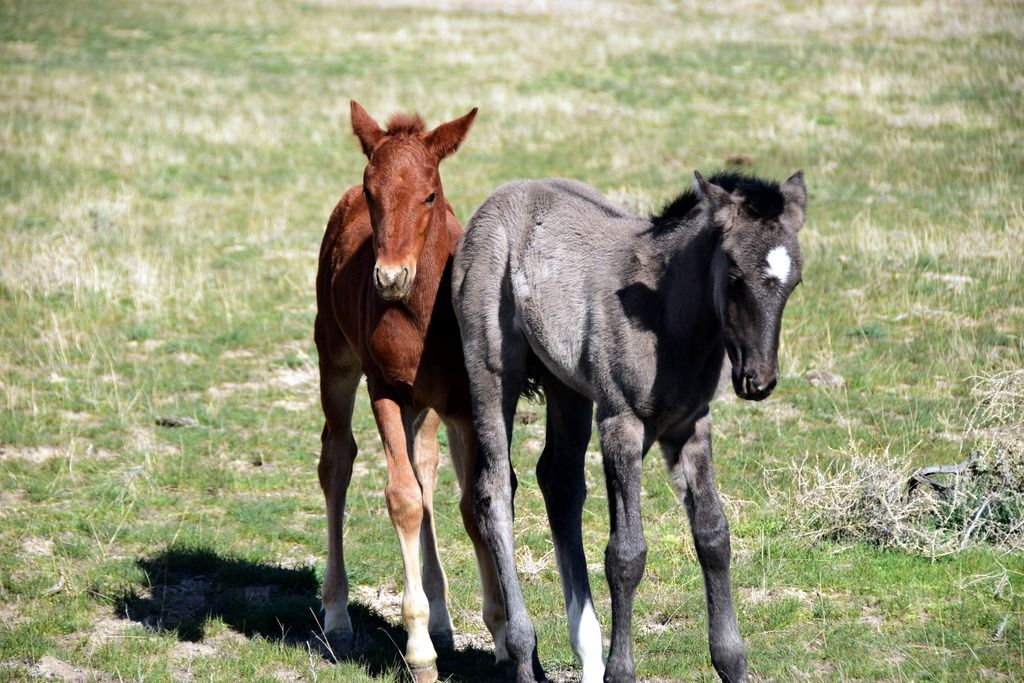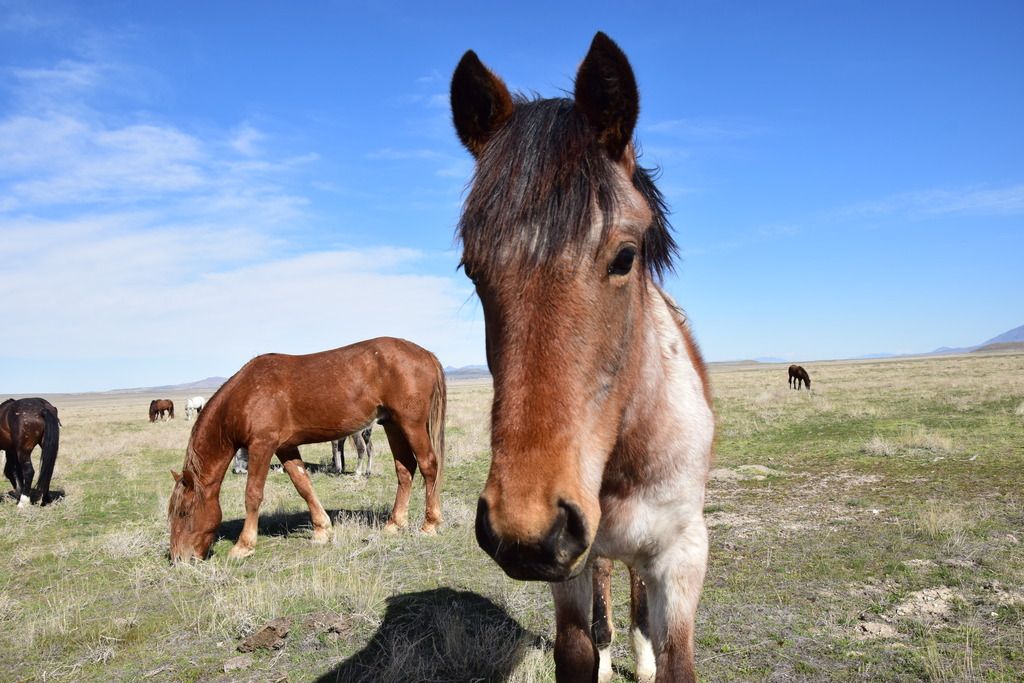 Some times it just has to be scratched.
Having lunch with a friend.