First the PTO went out of the tractor..so hauled it to Winner SD to get fixed,,,on our way back from picking up the tractor...we blew a tire on the flatbed trailer..."KABOOM"...sounded like a bomb...so we're near Carter SD...only thing there is a bar...no tools in the pickup cause hubby forgot to grab them before we left...thank goodness for cellphones...called a friend who's husband works nearby to get some help...come to find out he's sitting in the bar right where we were stranded...lol Put the spare tire on...travel 10 miles..and it blew too! By now it's dark and not a good place to be stranded again...but ended up at an implement store, left the tractor and trailer there and made it home finally after midnite...lol Always an adventure in the life of a rancher...lol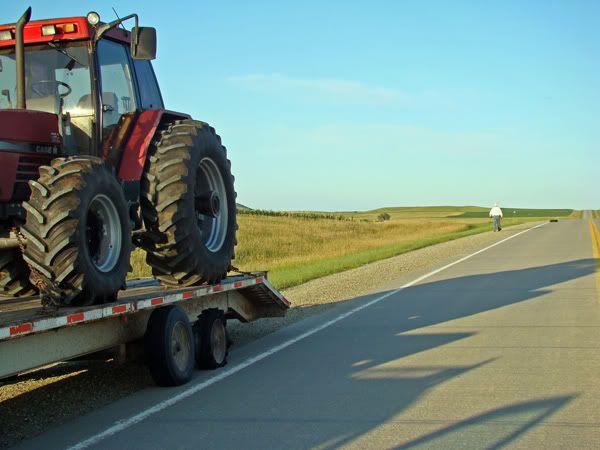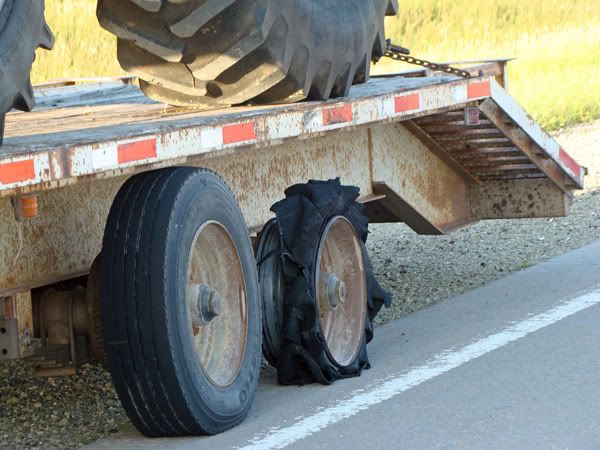 Here Nicky is the hay millet...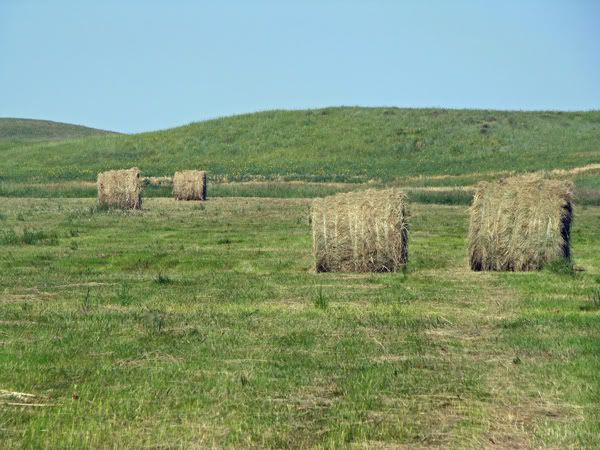 Finally..our first haybales of the season...



Kind eye..."Lady Liberty"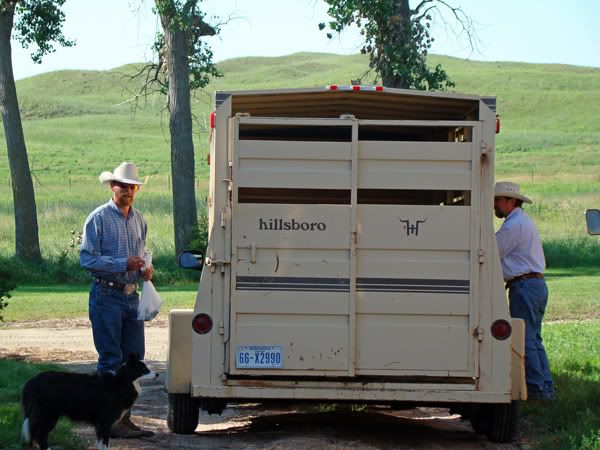 Kid and Horse all packed and loaded heading to college again...lol Senior yr. at K-state...