I seem to have neglected keeping you updated on our corral progress. We got everything done except the scale and loading chute in less than two months. Not bad for just the two of us doing it and the rest of normal ranch work. The scale guy couldn't come and certify it in time so we shipped out of the neighbors one last time. Sorting went fine considering the cows didn't know what to do. The calves were a little light but not too bad for the dry year.
Notice the bucket truck in the background? It belongs to our neighbors and he brought it up for us to use to do the overheads. It ran the evening he brought and never started again
We finally drug it out of the way and it's still here.
So, this is how we did it, probably not OSHA approved.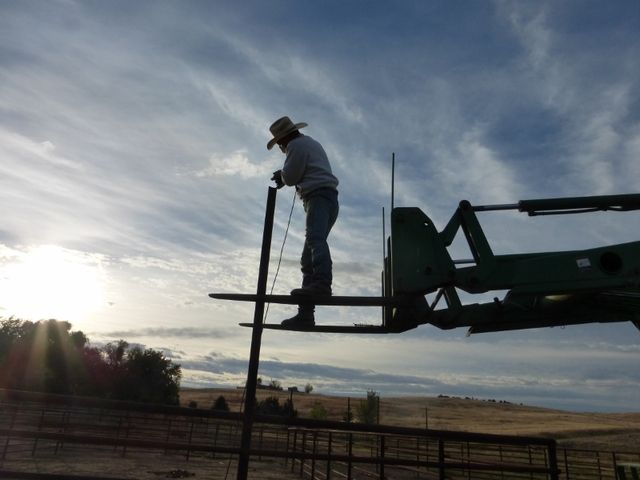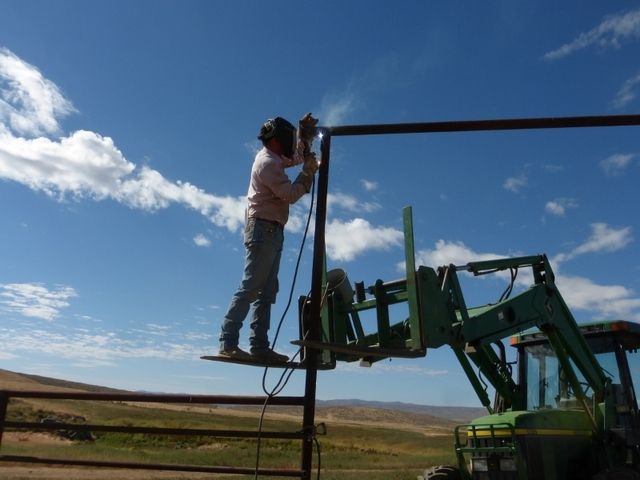 A pretty boring summer for the dogs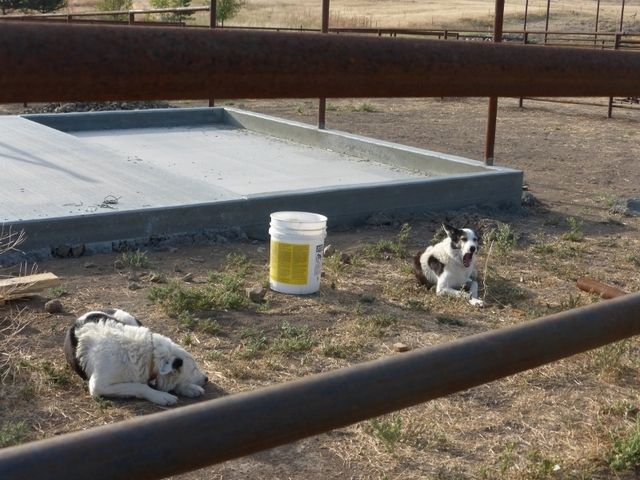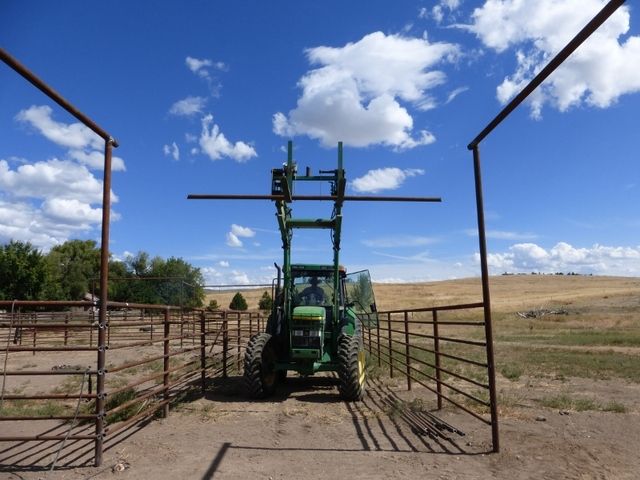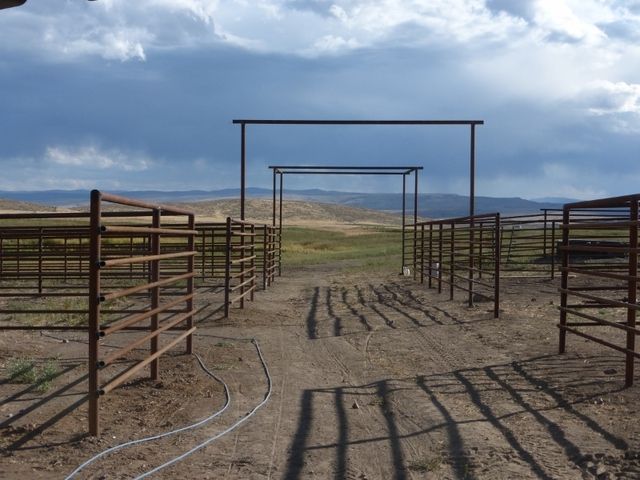 Lot's of gates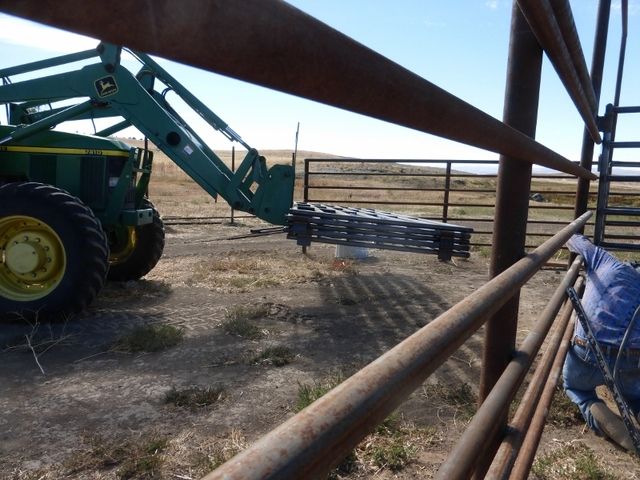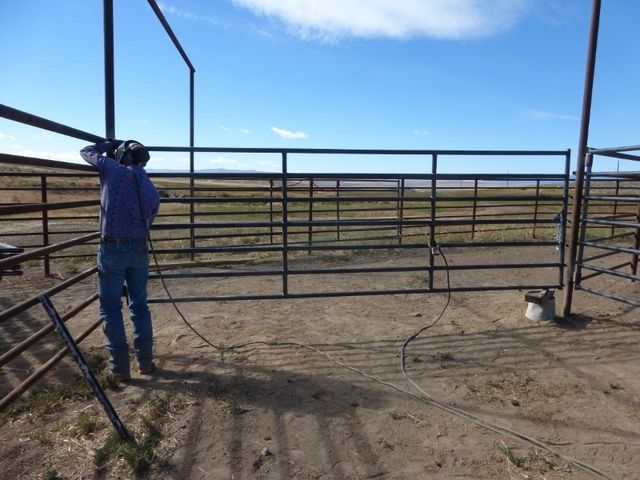 All done and ready to go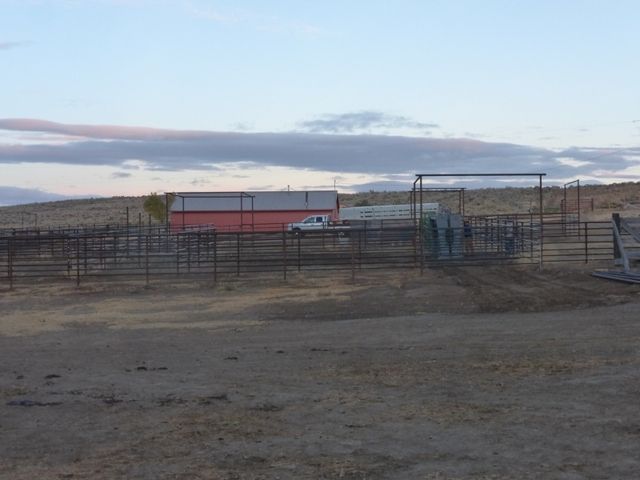 Shipping day,only picture of the day unfortunately.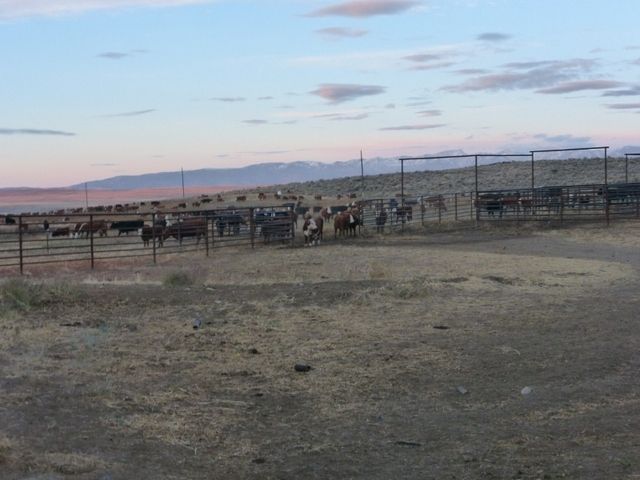 Bangs vaccinated the heifers the next day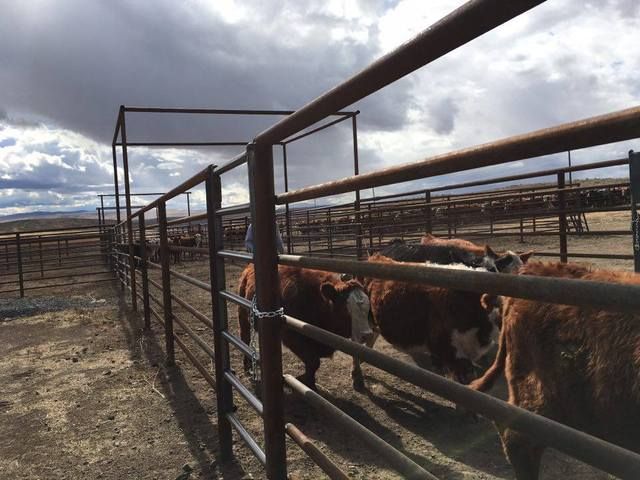 Brought home our well traveled alleyway from the leased place, plan to make a permanent one this winter. The downhill slope didn't seem to matter.
Pregged the cows that day too. I wouldn't say the bud box was self loading but it worked well. Didn't time ourselves but we started about 1:30, did 30 heifers and 218 cows and were done well before sunset.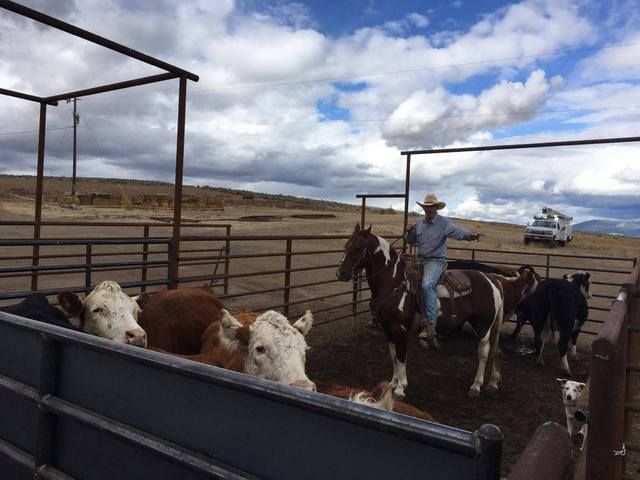 Had a bizarre ending to a great day of cow working. Had a CRAZY cow of the neighbors for part of the summer, told them we'd get her in when we worked the cows. Mike had her and her calf sorted off, called the neighbor to come get her. He had his trailer backed up and Mike brought her up with his horse. She ran around the bud box once, lined out for the gate, hit it and killed herself
Thank goodness the neighbor was there when it happened!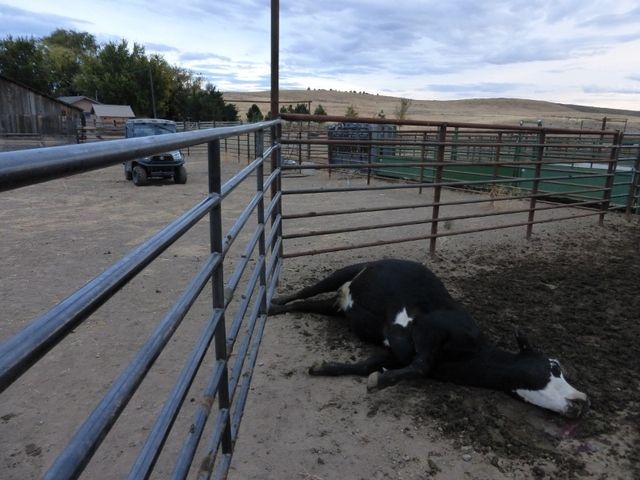 Put a pretty good kink in the gate but Mike's welds all held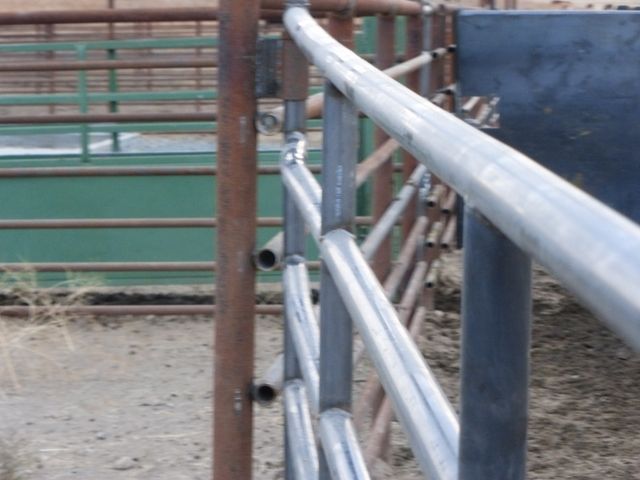 A few days later took the cows to the BLM permit on the river.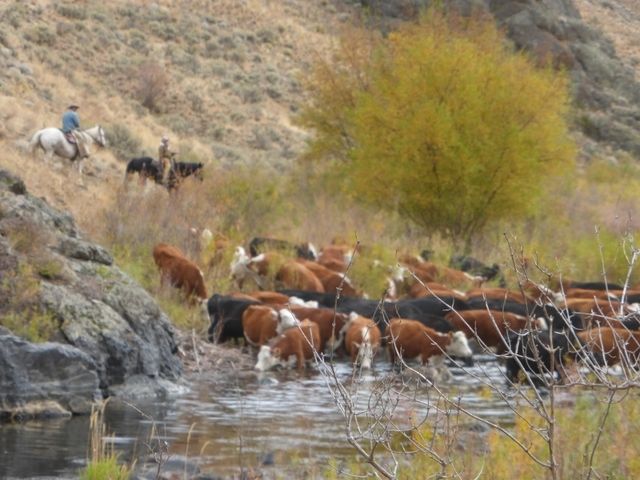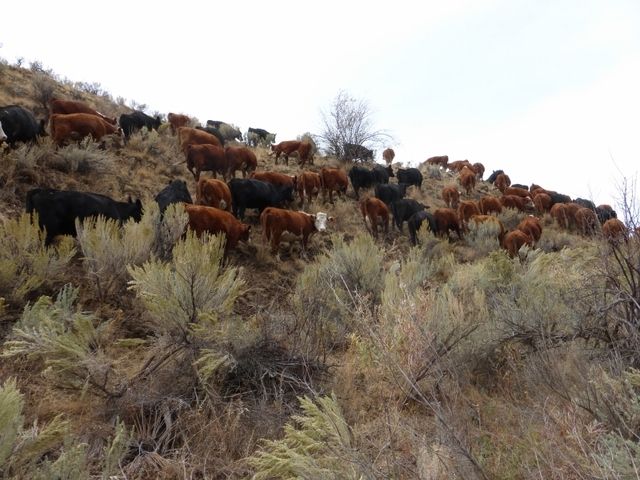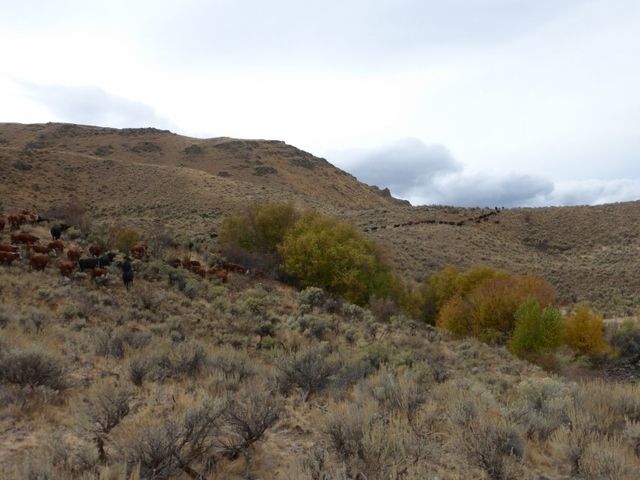 We've actually been getting some nice little rains so the dust is settled and things are greening up. Temperatures are mild so should be a good fall for the cows.