My father was killed on 13 April 1959 - - - My mom remarried 5th of June 1959 and the man she remarried moved us to a small farm in southern Indiana - - - then had back surgery and was in the hospital for almost 2 years. Once again I was needed to step up and provide for my Mom and three younger siblings - - - I made money trading pigs, calves and horses ( I remember one mule and one goat )
My step dad had been in the Navy during WWII and taught me knots and braiding - - - I started saving all the baling twine I could get my hands on and I made lead ropes, lounge lines and halters and bridles - - - some were very fancy and all were very strong. People loved the halters I made that had no metal but were still easy to put on or remove - - - I can't remember a single one every getting broken.
Just for fun I had my grand daughter braid some lead ropes - - - started out with 16 grass strings and 16 plastic strings all with the baler knot intact.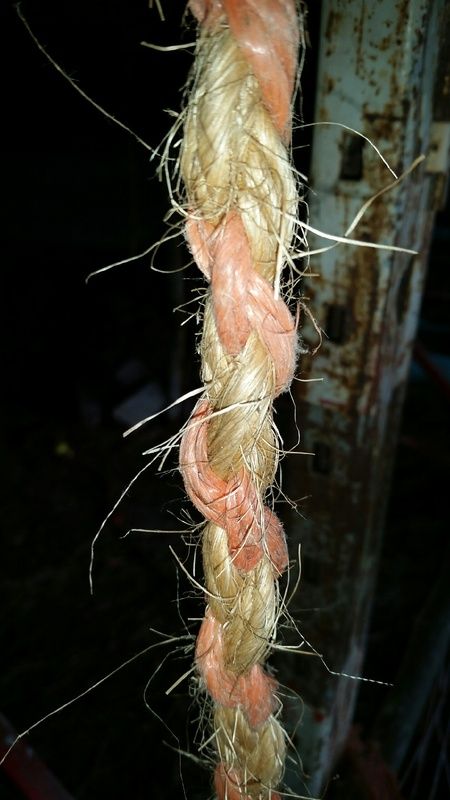 By having the grass and plastic wrap each other the ropes feel good in a bare hand but still have enough grip to not slip and cause rope burns.
I guarantee the rope is much stronger than the buckle!