my daughter Hadley is ready to move up a notch in the horse department and we found this guy for her. "Smokey" is a 9 YO Doc Bar bred gelding that is a been there-done type ranch horse.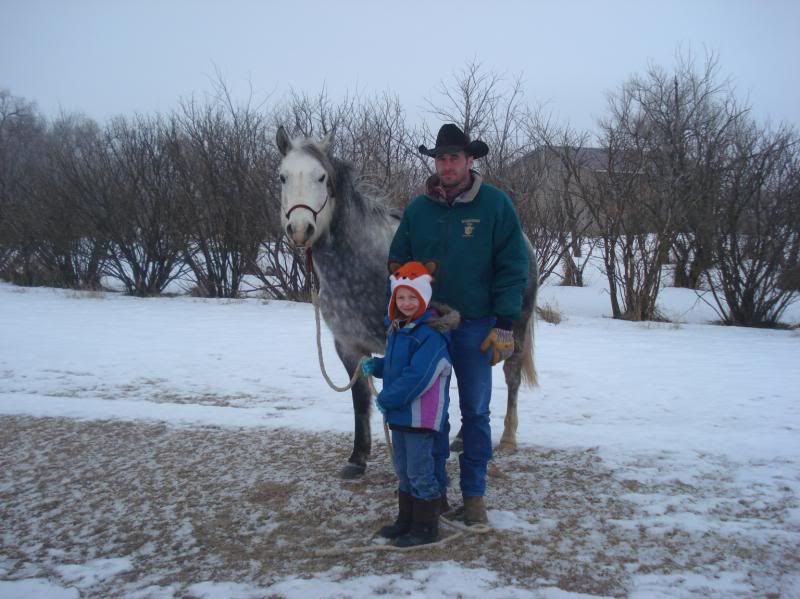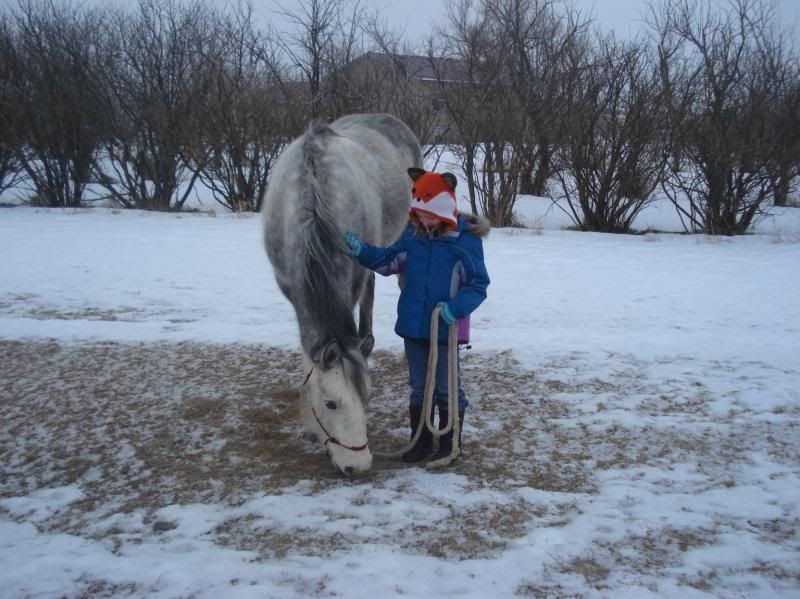 she thought we should bring "Jack" over and keep him company until we turned him out with the other horses.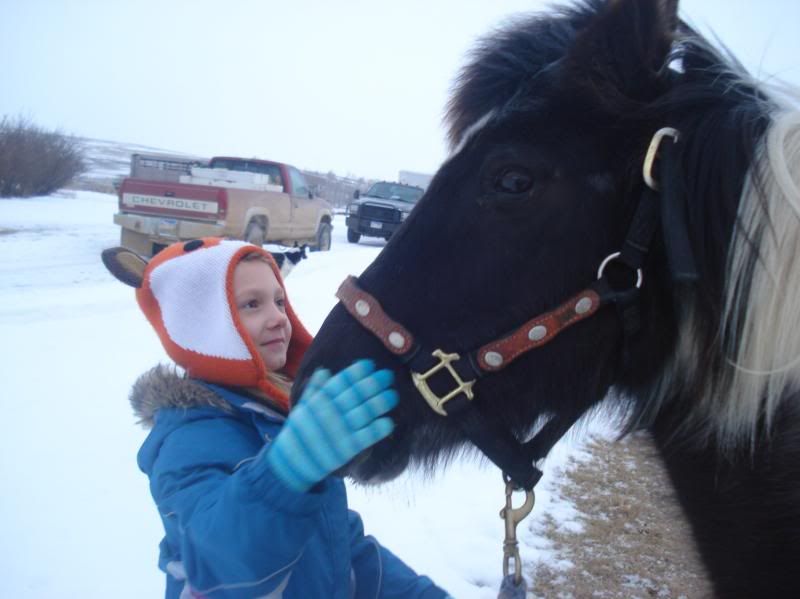 she needed a moment with Jack to make sure he knew he was still #1 and wasn't going anywhere
now, we have to wait for all this ice to melt so we can do some riding. that's going to be a long wait for a little girl.