Happy Belated New Years to everyone
We've been getting quite abit of snow for a change. Hopefully it will get some springs running again and give us lot's of grass. Kind of forgot what it's like to deal with though. Happily we brought the cows home before it really started coming so that made life much easier!
The neighbor boy got colored duct tape for Christmas so he decorated Mike for Christmas Eve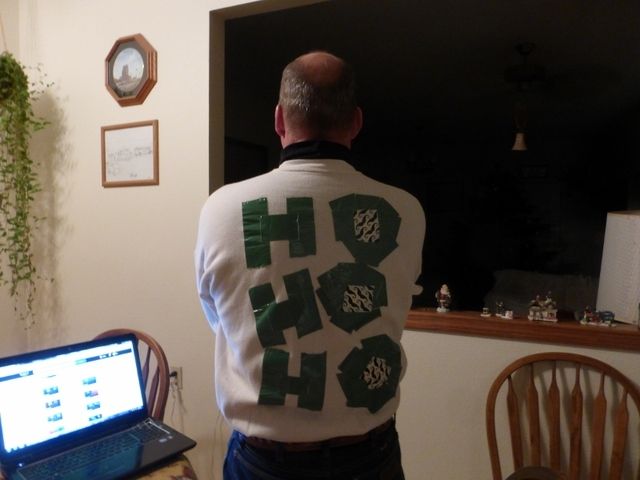 Moving snow so we could give scour shots and pour the cows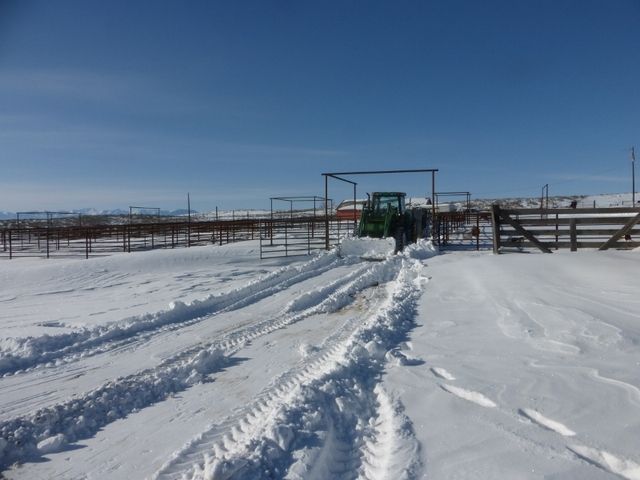 Had some drifting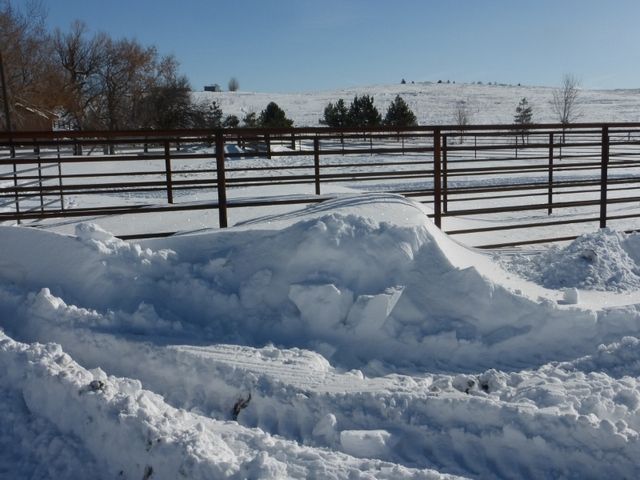 Whose idea was it to put the chute and alleyway outside????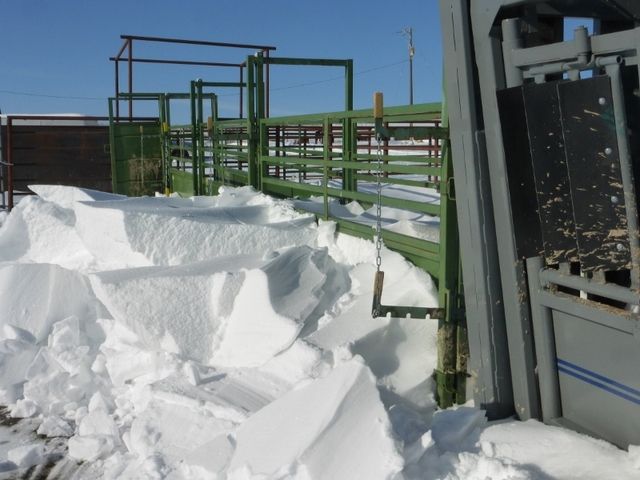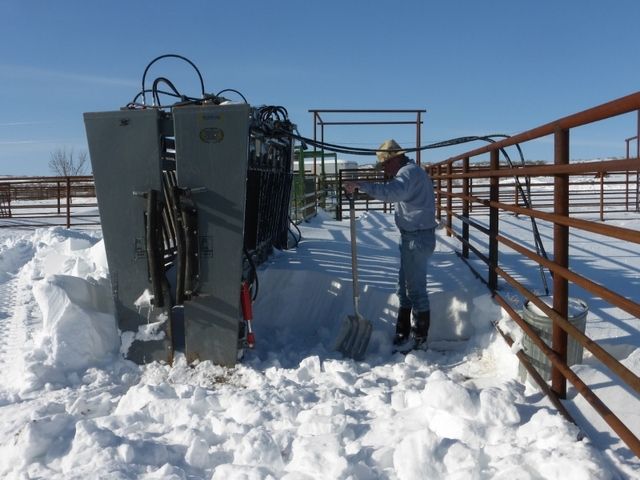 Got it all cleared out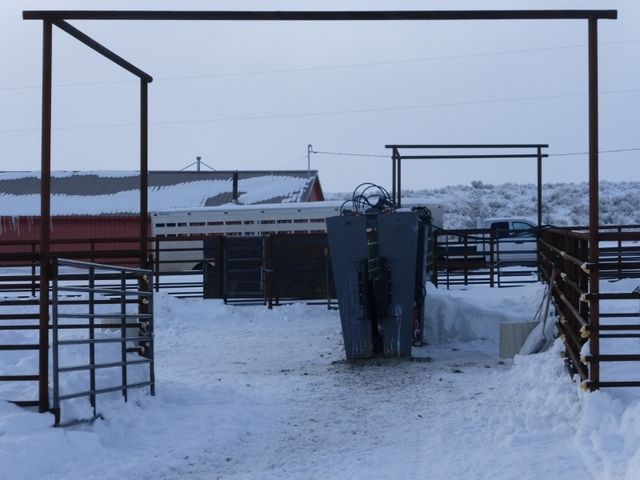 Gave the first calvers their last shot and their new ear tags on New years Eve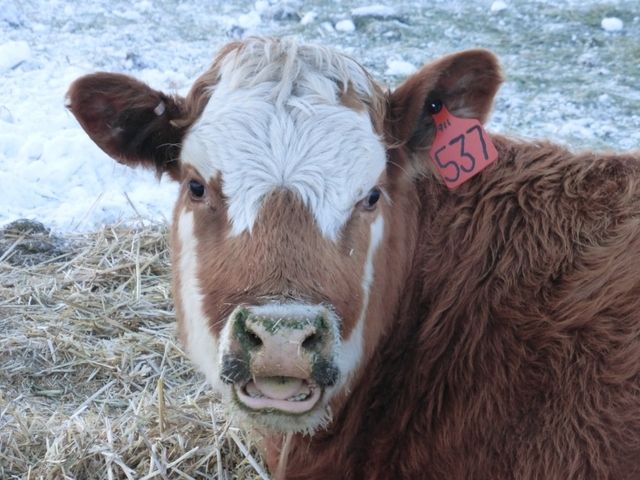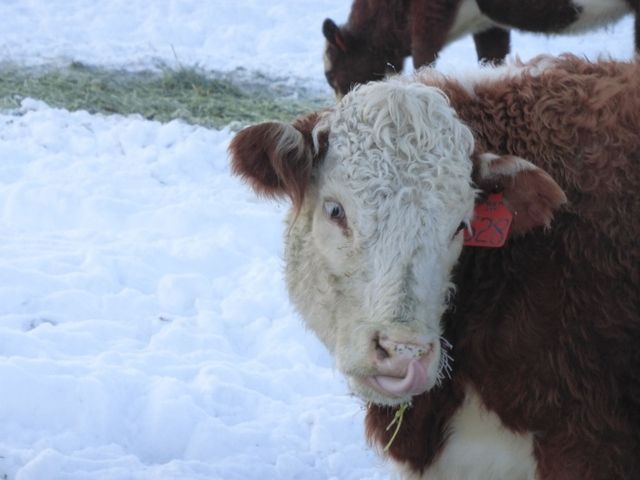 Mike's pet
Won't be using the feed bunk for awhile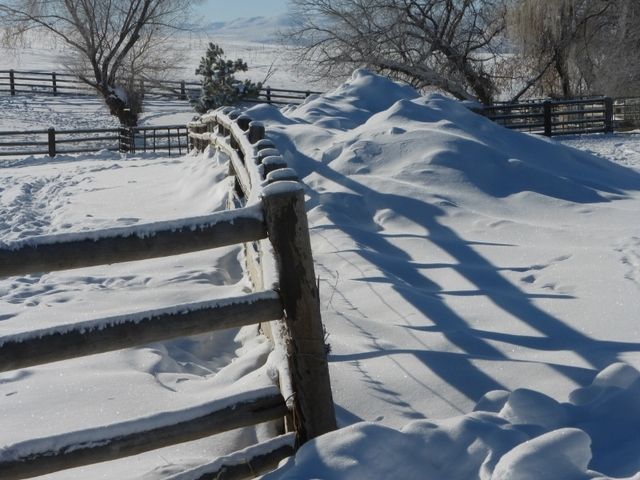 Yearling heifer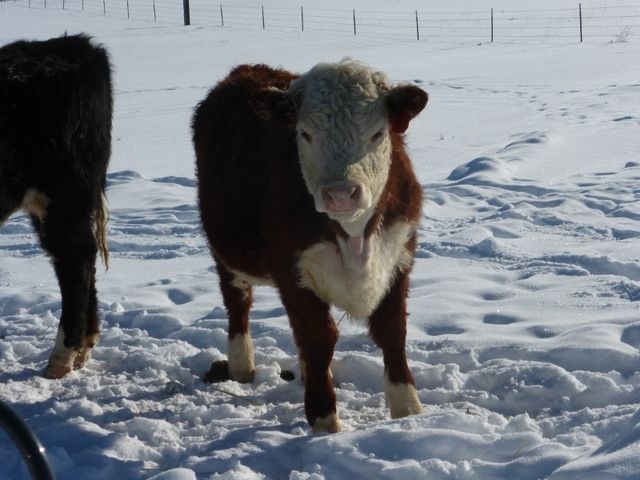 A few snow pics, and we've had more snow since I took these.