Here's what we did yesterday. Headed and heeled the calves and switched the head rope to the front feet and held them with horses. Nobody worked too hard and it was a grand way to celebrate spring!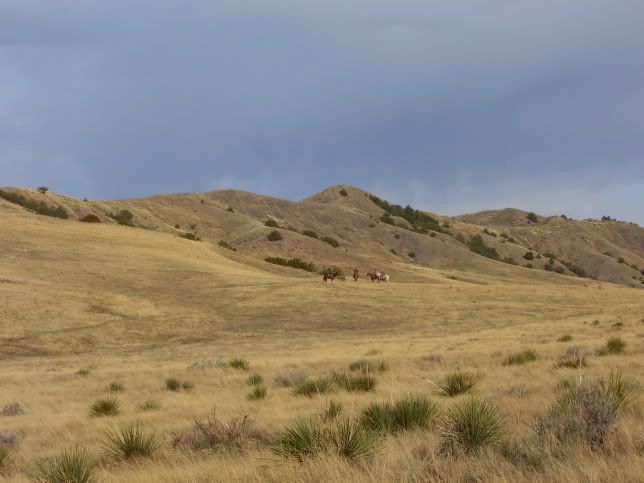 Cheyenne river breaks we gathered in.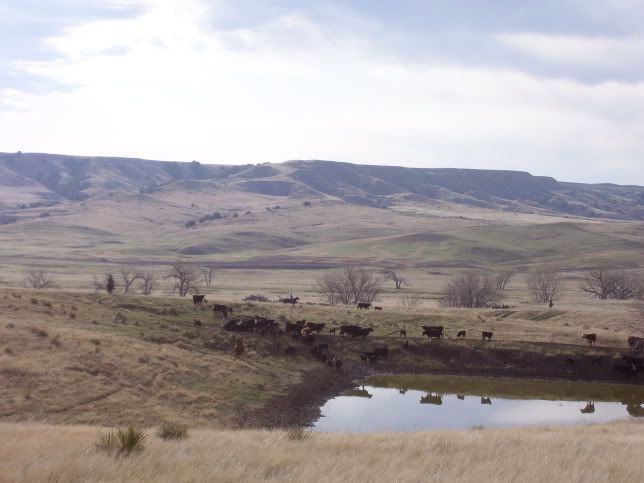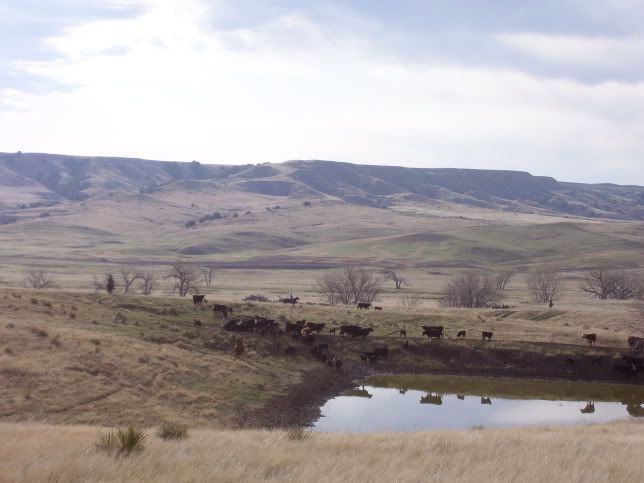 Gettin' started.
One strung out.
Pretty good shot of a heel loop. Notice the top of the loop hasn't fallen down yet. Unfortunately, it was a miss, but a good effort. maybe a better picture than a heel shot!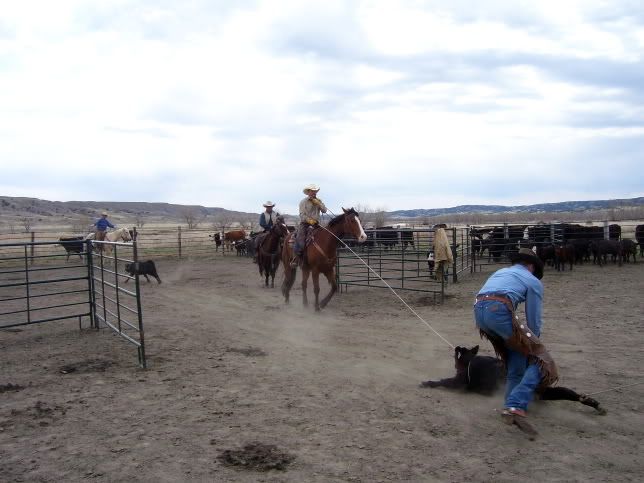 One coming out and getting ready to tip and flop and get the ropes arranged.
Gettin' the ropes hooked juussst right.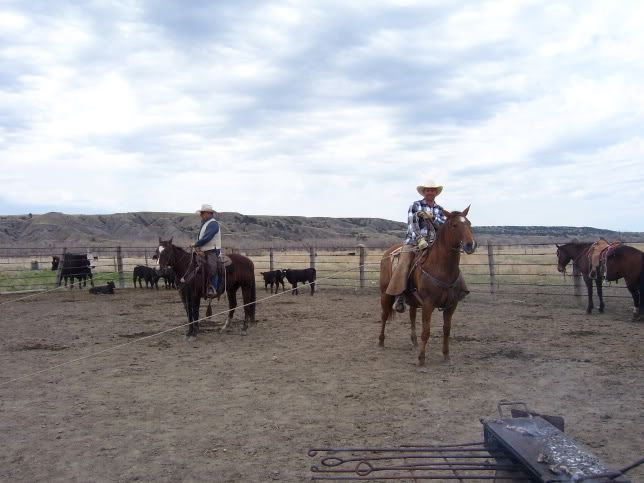 Waitin' for the crew to do their work.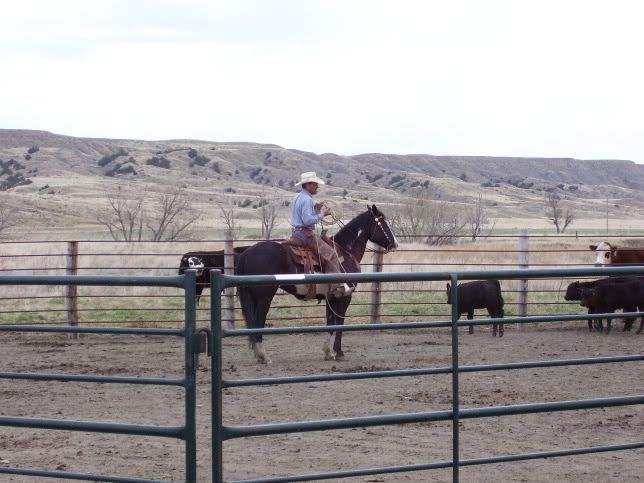 We even let the boss rope! Got to watch him make a pretty fair ride on "ol' paint" too! I marked him 14 on my side.
Unfortunately, one had to be wrestled the "modern" way.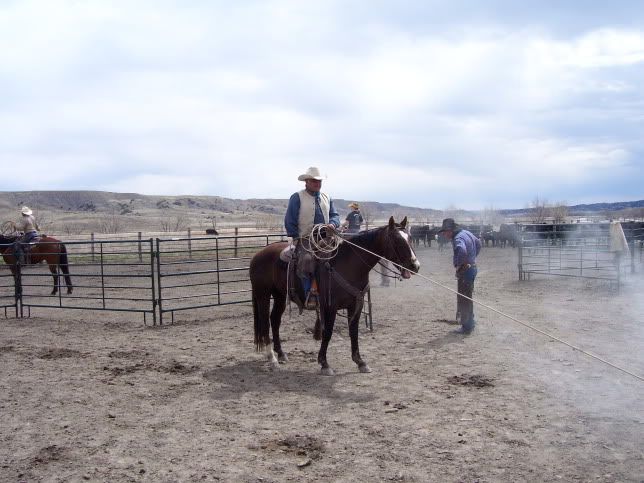 This feller was raised in Montana and the horse came from Montana, but they both had the good fortune to come to SD!
This is what Jinglebob does best at a branding. Eatin' oysters. He was cookin' them too, after he removed them from the "shell"! He had a little trouble with the guys runnin' the irons as they kept turning the stove up to where it was hard to get a good job done on cookin' the oysters. I guess some people just don't have their priorities right!
Hope you enjoyed the pix.