On the last venture to the desert we had a lot of things happen. We found two bands of about fifty, in two different locations and found one of the Twins in a third. In this band there were a number of paints and they are always fun to put in a picture. They sure do dress them up.
This old paint stud hasn't had bands of mares following him around until the last year or two. It took a long time to catch him with his head up. They spend most of the morning grazing, and they don't like to be interrupted.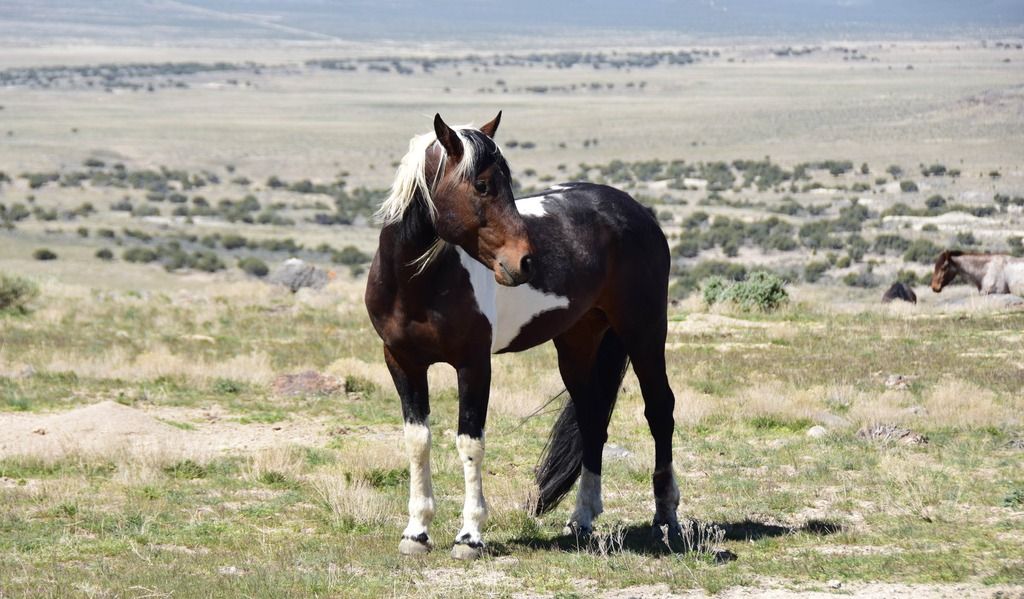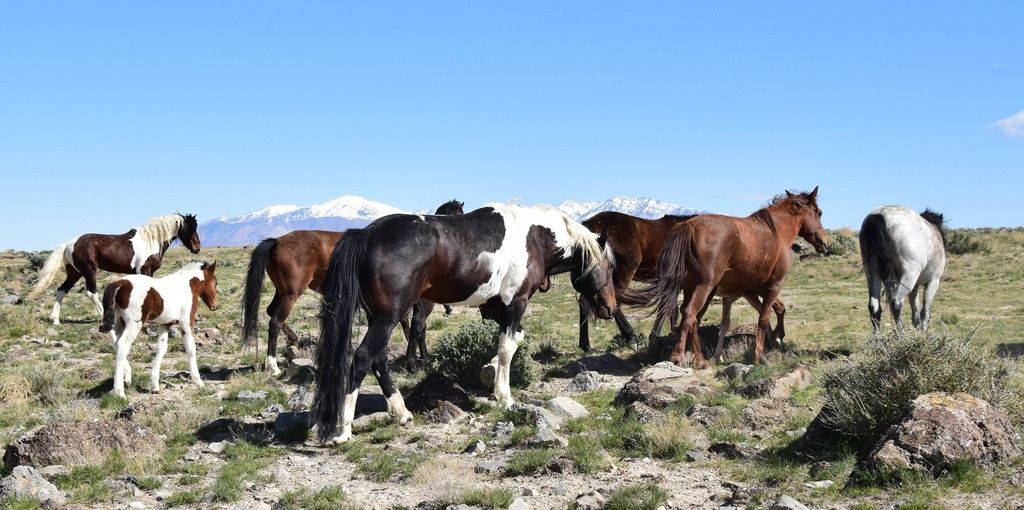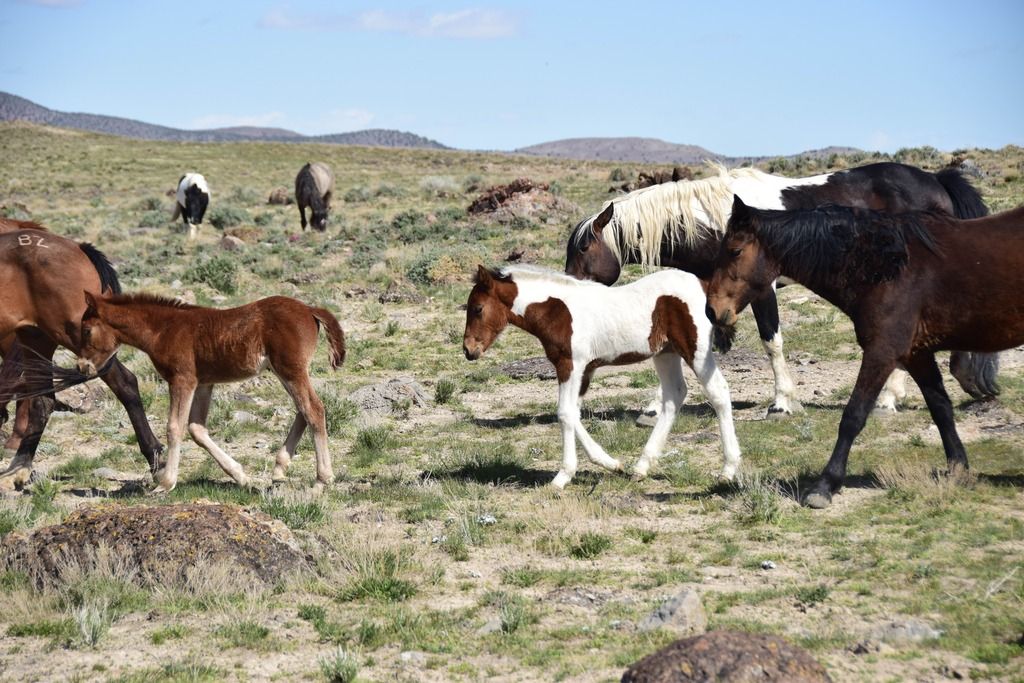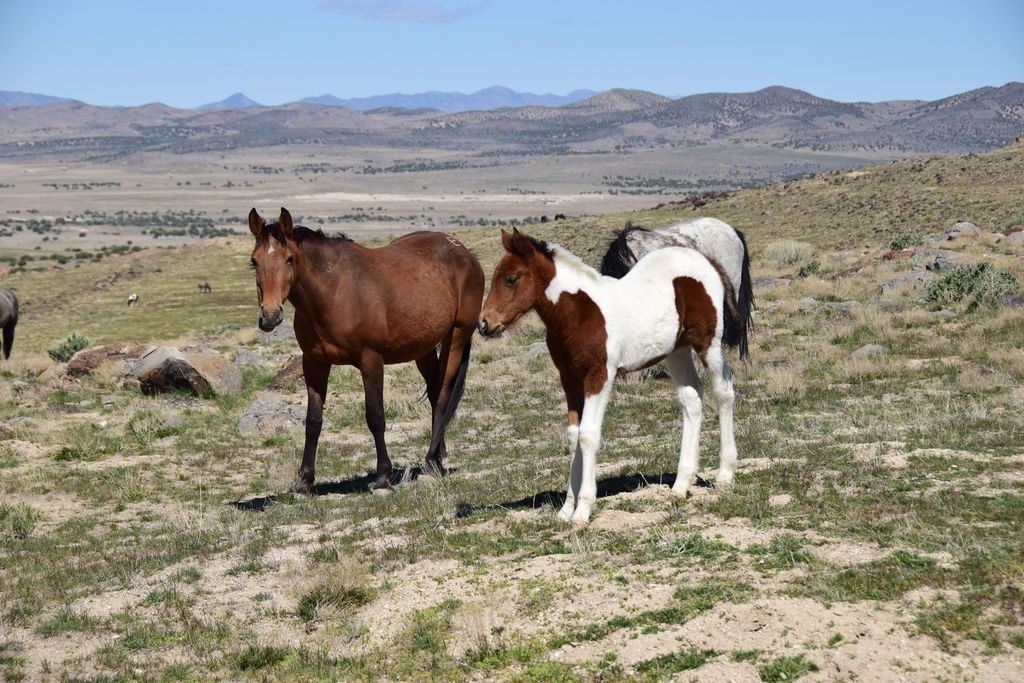 We named this stud Scout, in honor of Tonto's horse on The Lone Ranger. (for those who are old enough to remember)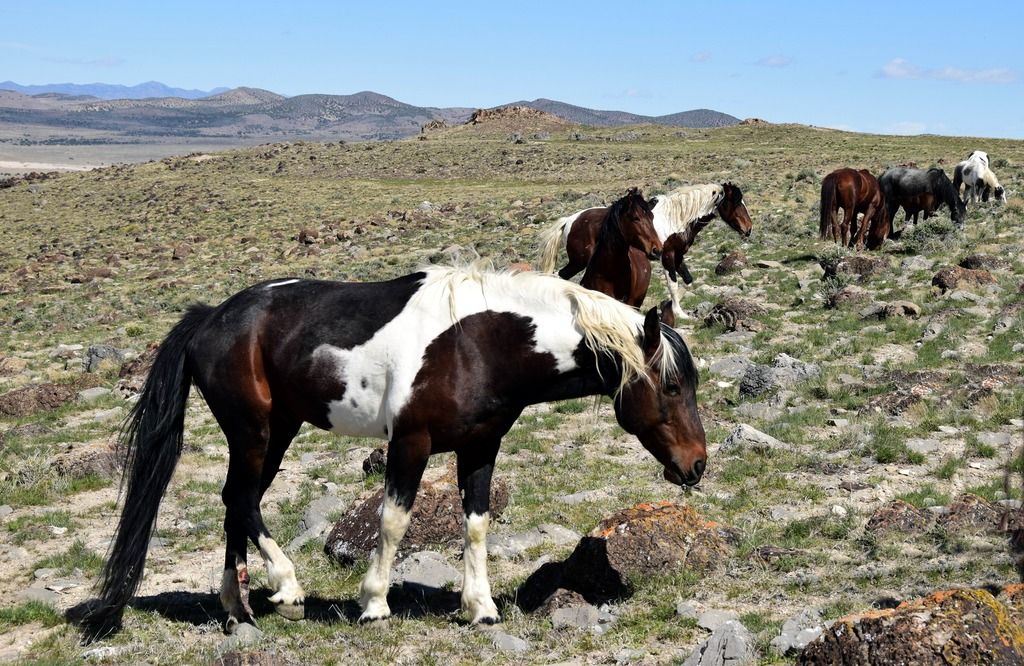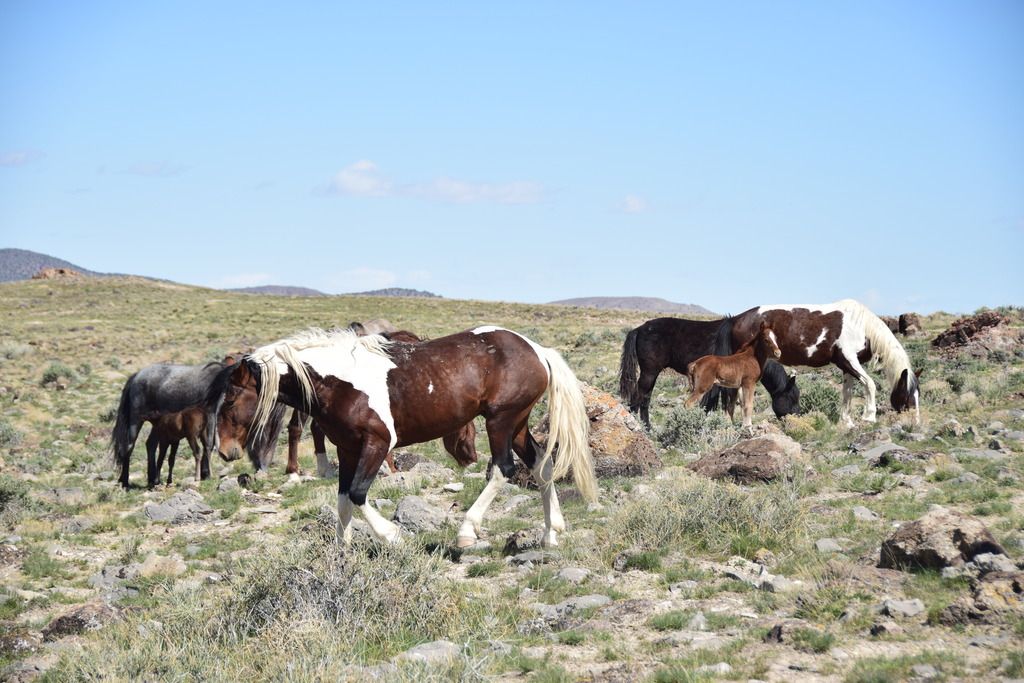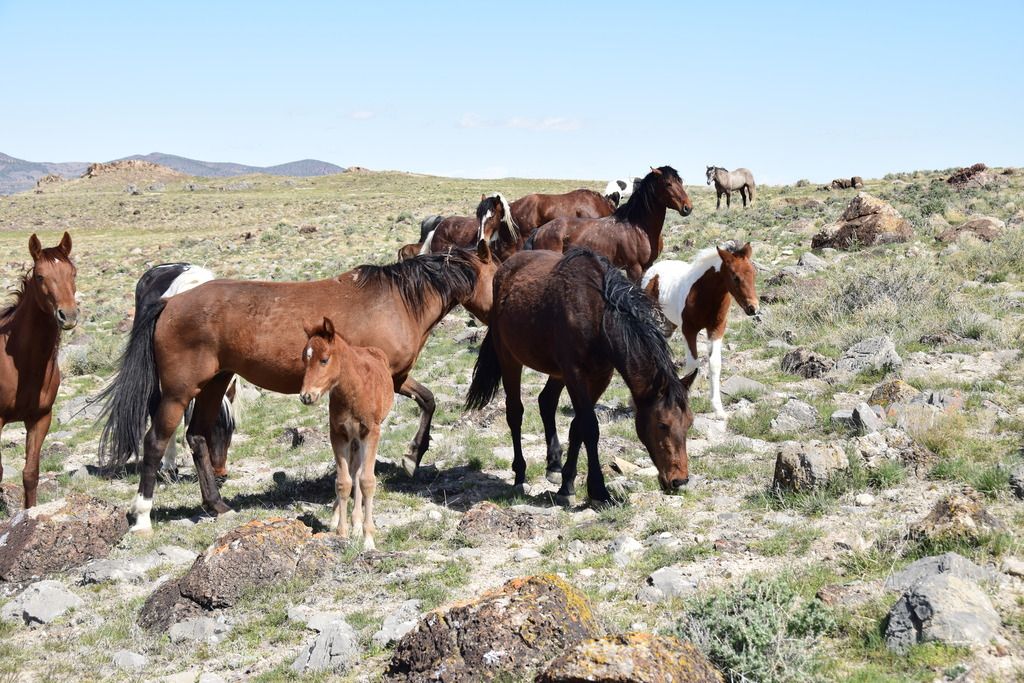 This guy gets most all the attention, from those who take pictures of the mustangs.
We think Scout is the father of this colt, but in the mustang world,,, who knows.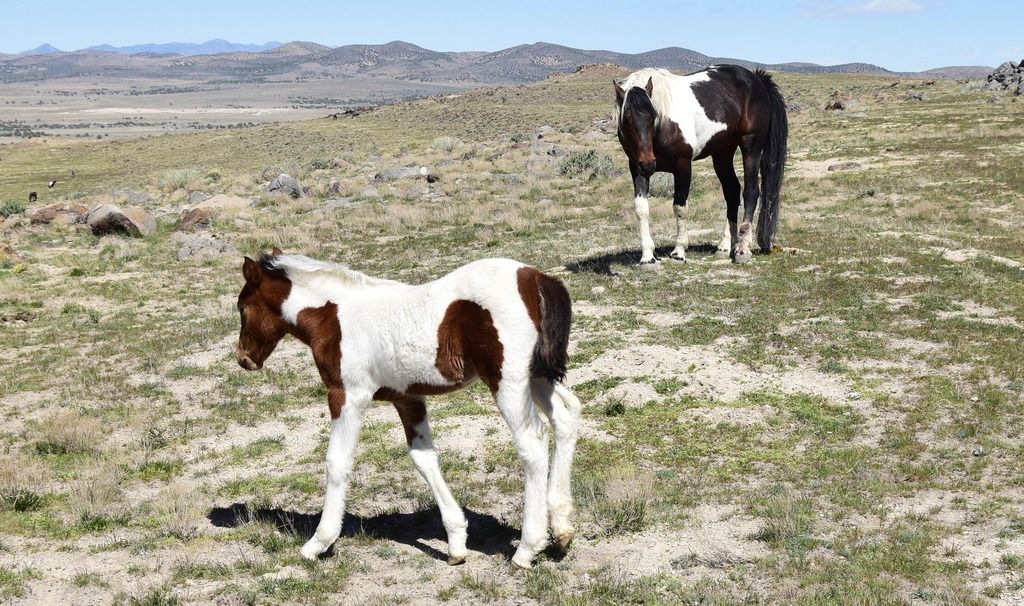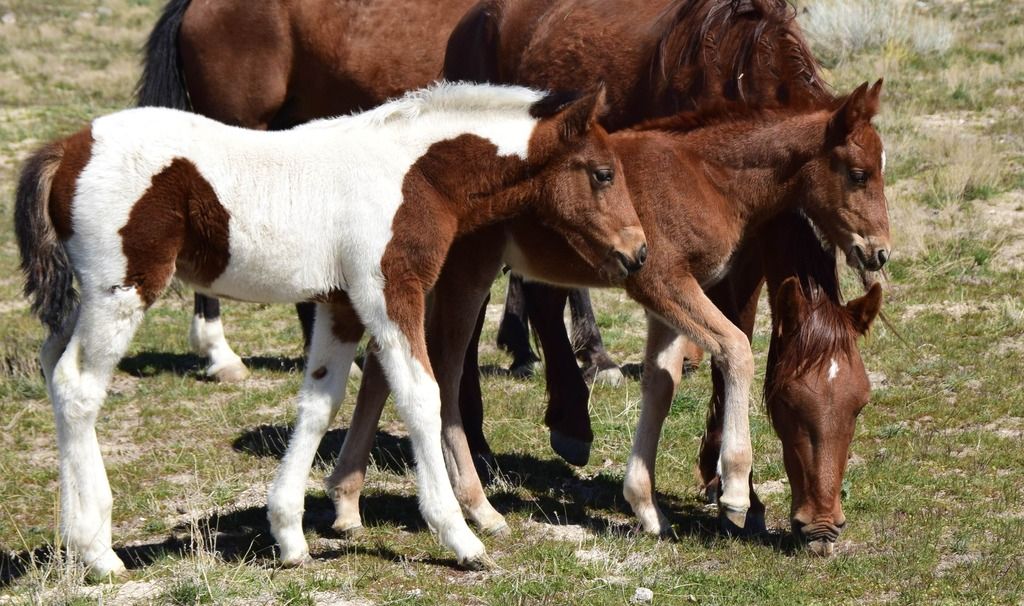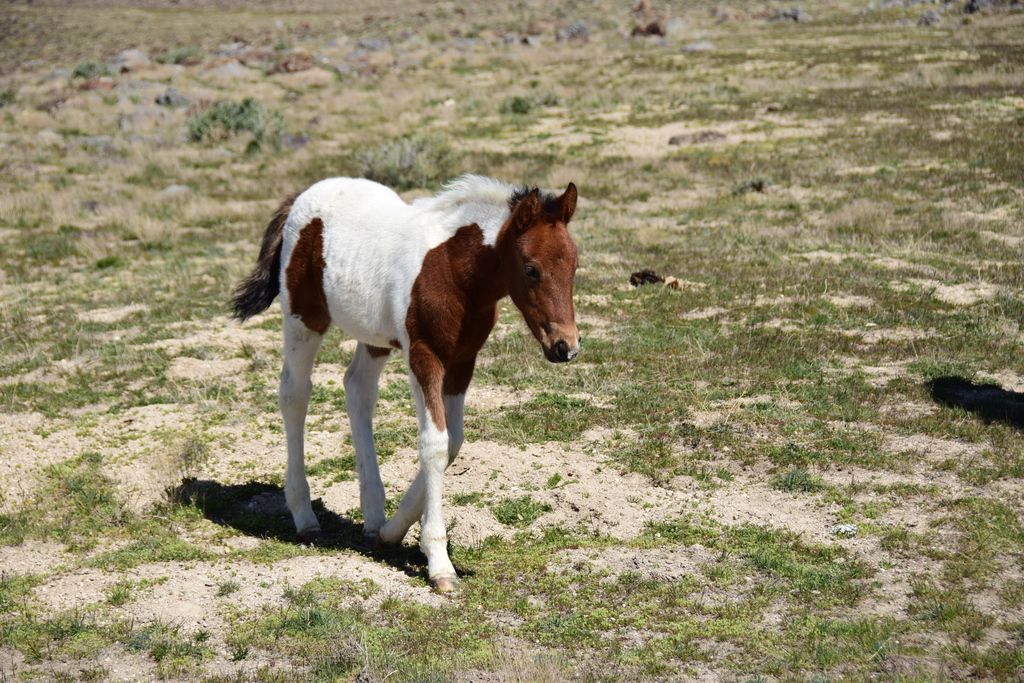 It's always nice to have a buddy to hang out with.