I can't describe the thrill that went through by heart when I realized what I was looking at through the glasses. We had the truck parked on the end of a ridge about a hundred feet above the valley below. Earl was looking out the right hand window and mentioned there was a white horse to the north. We had seen one around for months and I didn't think much about it until I put the glasses on it. I about choked when I saw the carmello color. Talk about a heart attack. We've been looking for those Twins sense last September.
We drove as close as we could and then I hiked down off the bench and headed the quarter mile across the flat. I kept the only cedar tree between me and the bay. I knew the Twins were fairly calm, but the bay was rather spooky. When I got the pictures I wanted, I stepped out from behind the tree and angled toward the pair. When the Twin's head came up, I figured they would leave the country at top speed. However the Twin headed my direction on a high trot. I was working that shutter button over pretty hard for about five minutes. He circled me about twenty yards out as if he was really glad to see me. I guess he's a little lonesome sense his uncle ran off with a mare and her year old kid.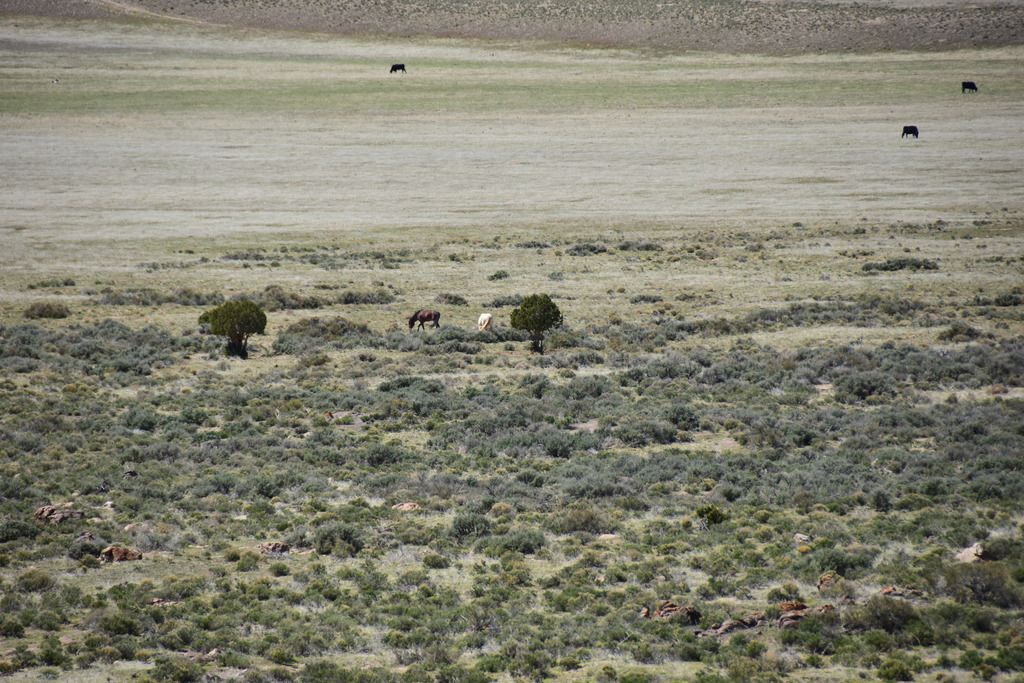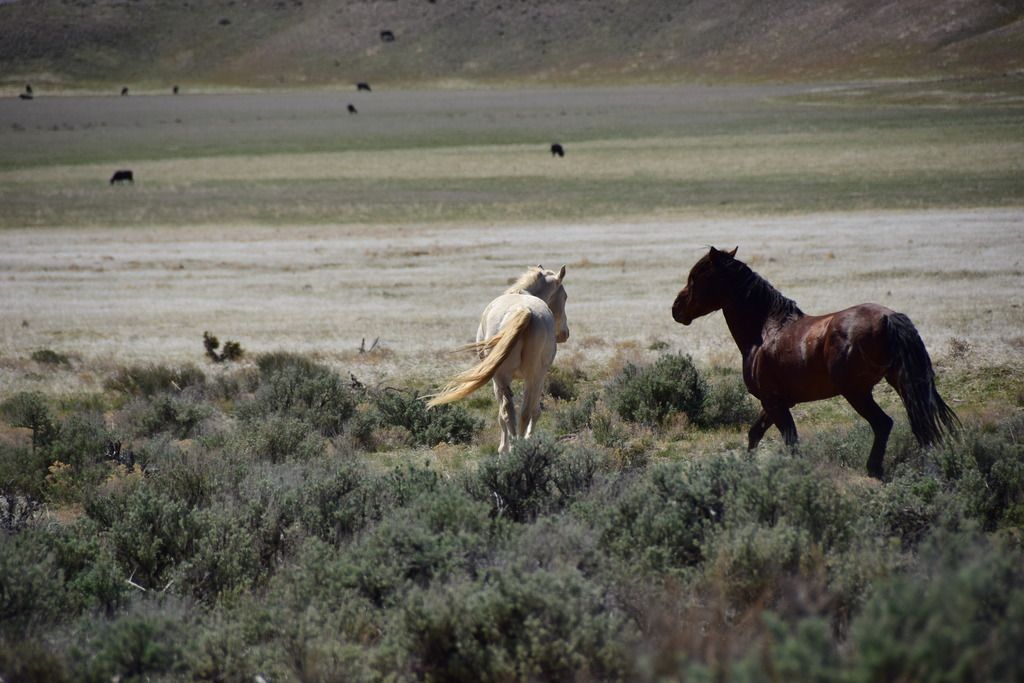 +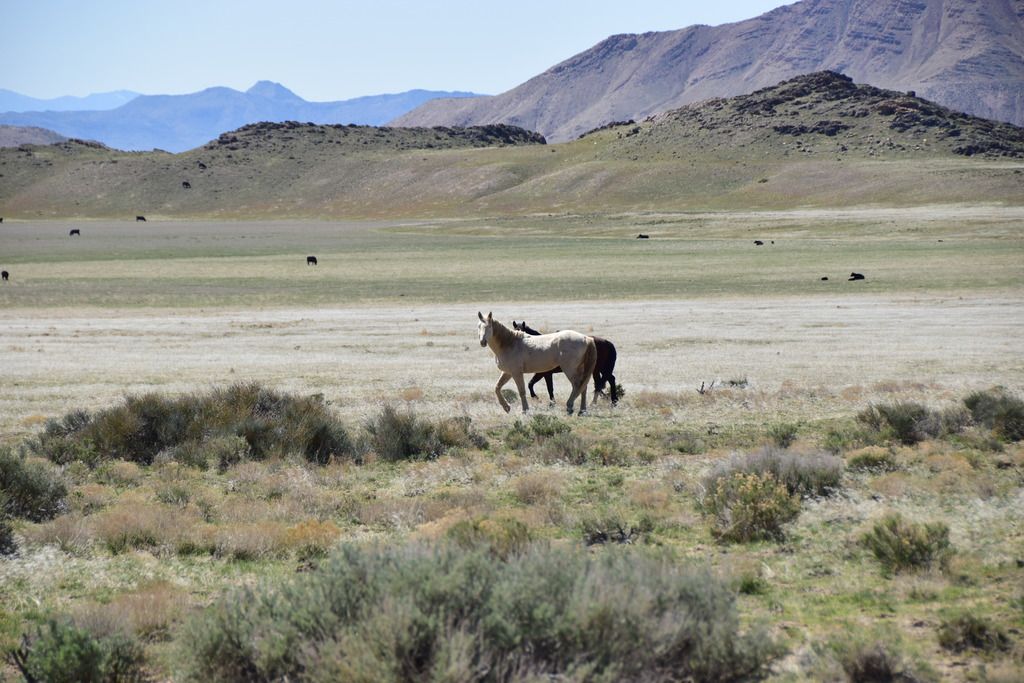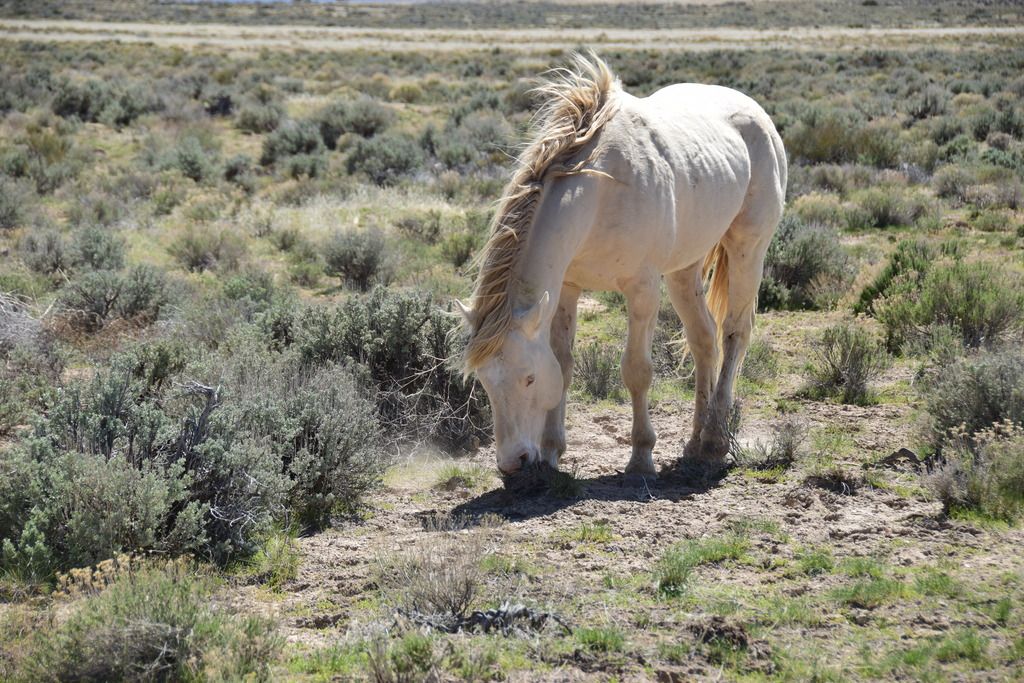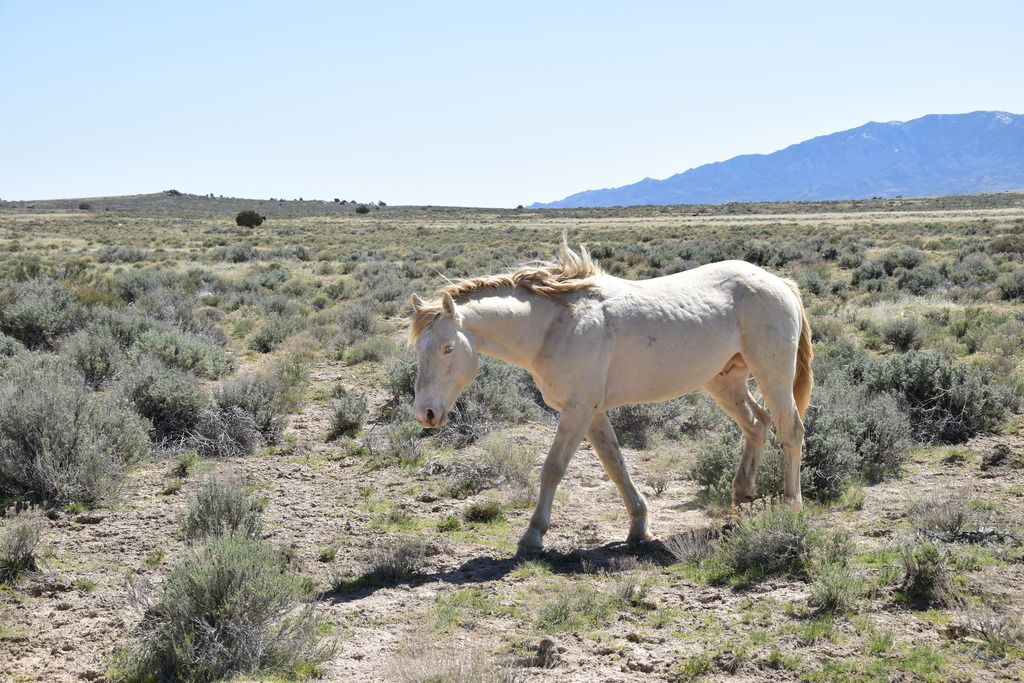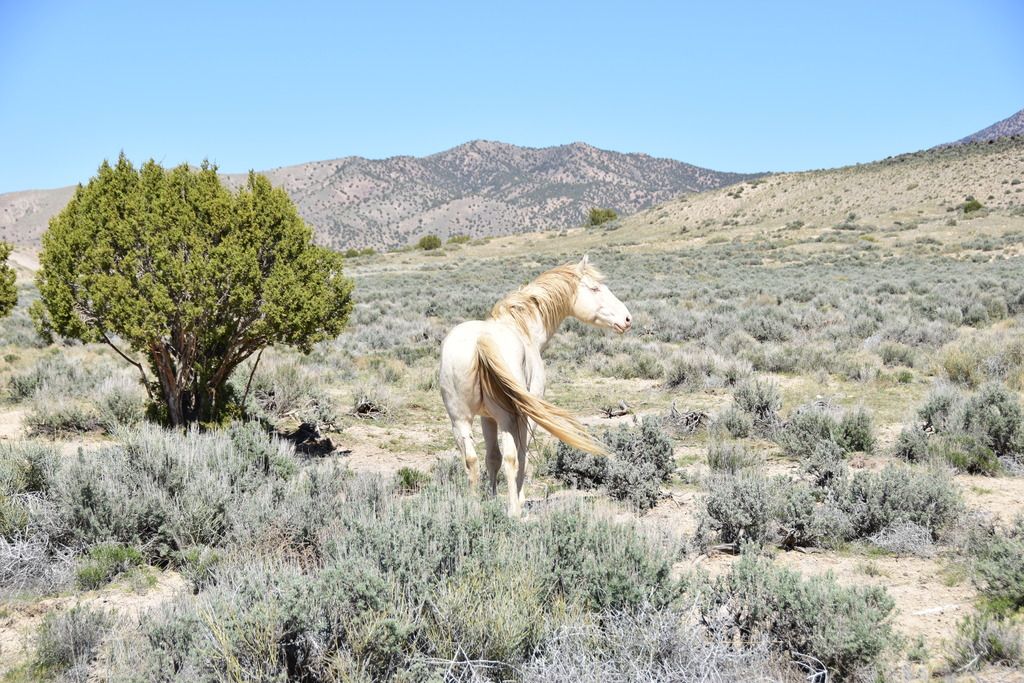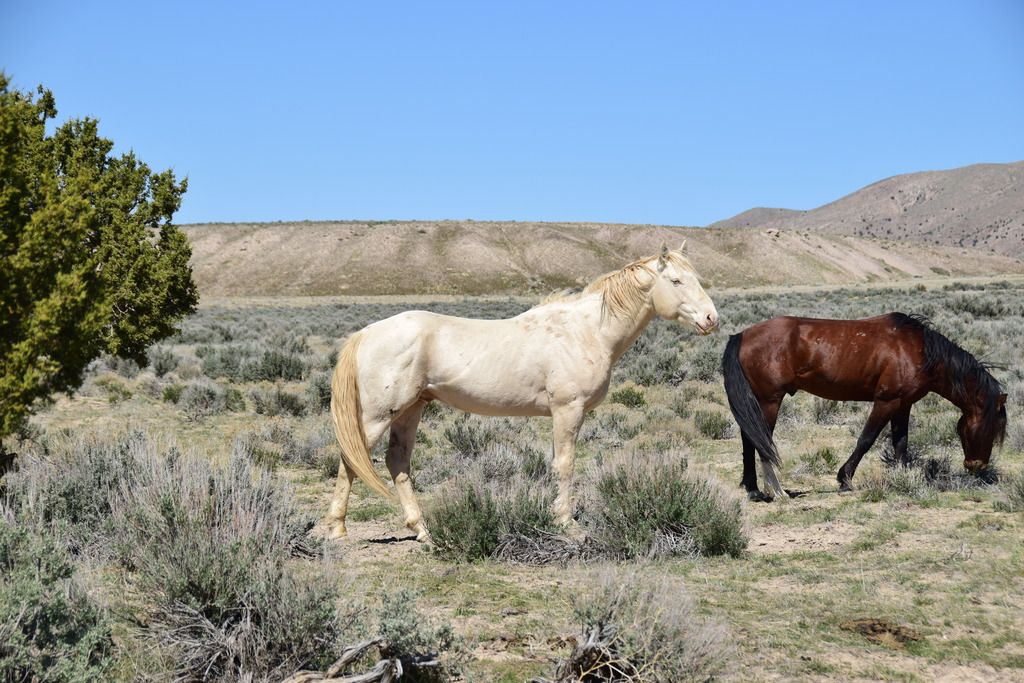 Like General McCarther said about his bulldog. "Look at that magnificent bugger".