It's hot and dry on the Desert this summer. The first nine pictures are of the biggest band that run around Davis Mountain. They came in to a ten foot trough on the run. There were well over a hundred head. It took about twenty minutes until the trough was dry and the fight started to see who was going to lick the bottom. Soon some headed about a mile up the country to a pond that is a better source of water.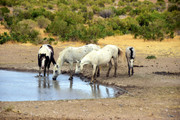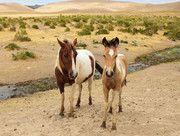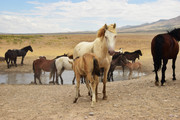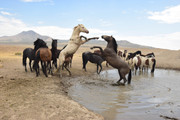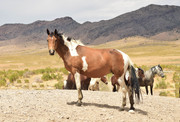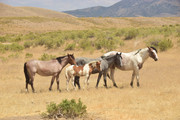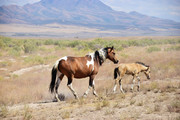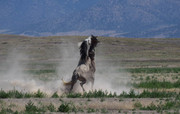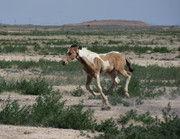 When I arrived at this trough there were about twenty head there. Soon after I saw a dust cloud coming from about five miles to the west. It was quite a sight when I bush ambushed them a half mile below the water. They were strung out for a half mile. I couldn't get all of them in the camera at once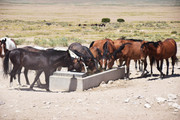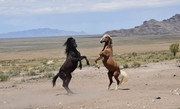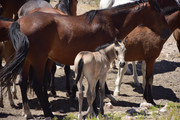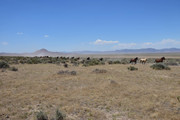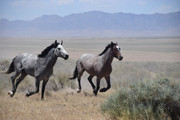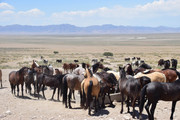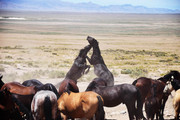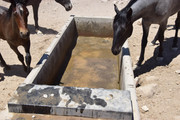 It's easy to see what a mistake it was to shut off the water to the Cat Tail Pond and run it into a ten foot cement trough. It took about fifteen minutes for them to drink in dry and fight for a chance to lick the bottom.