Any day I can get out of the Cave is a good day. It was overcast and the heat was bearable. It took its toll
on the pictures but that's the price you pay. No range fires in sight but there was smoke in the distance from the California fires. It was good to be among the mustangs again.
The first two pictures are re-runs. The Twins and Gypsy are among my favorites. Gypsy has checked out and the
one Twin I haven't seen for almost a year.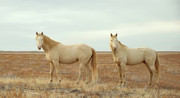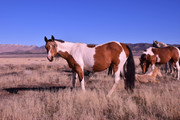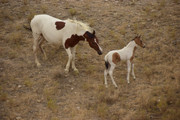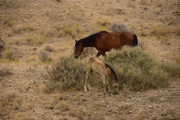 This ol gal is five or six and has never dropped a colt.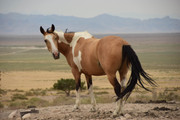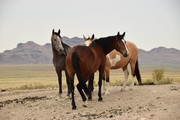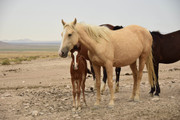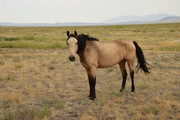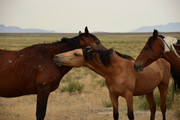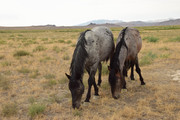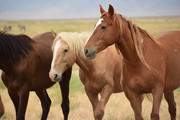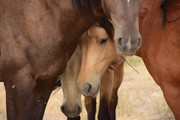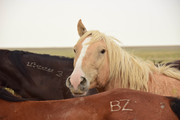 Three stories to be told here. The one eared bandit. One with a "birth control shot brand", and one with her last "Round-up" date brand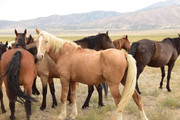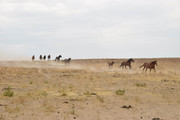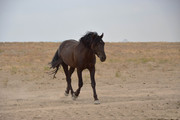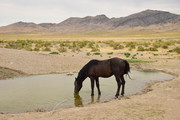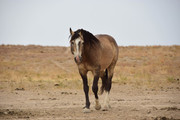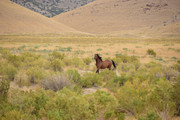 I could see this lone stud coming for a long way off. He was really excited to hook up with the band.