I now have 2 roan horses I am riding.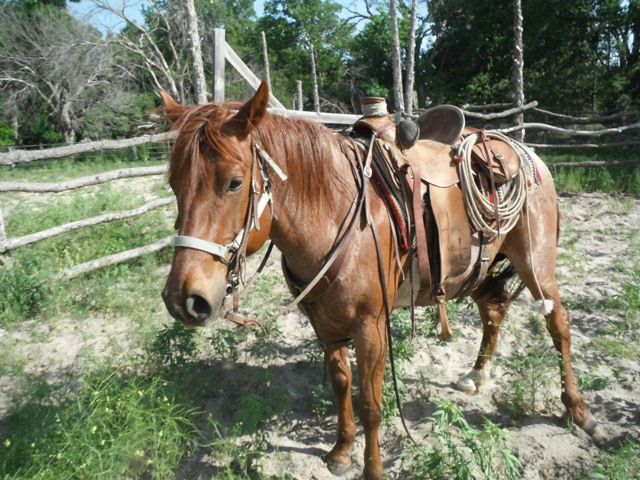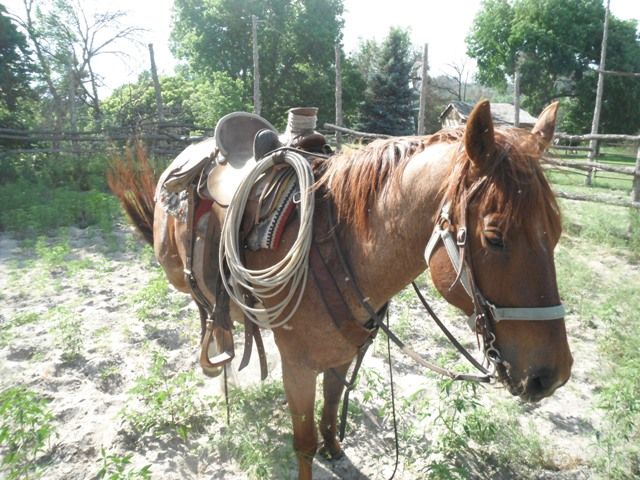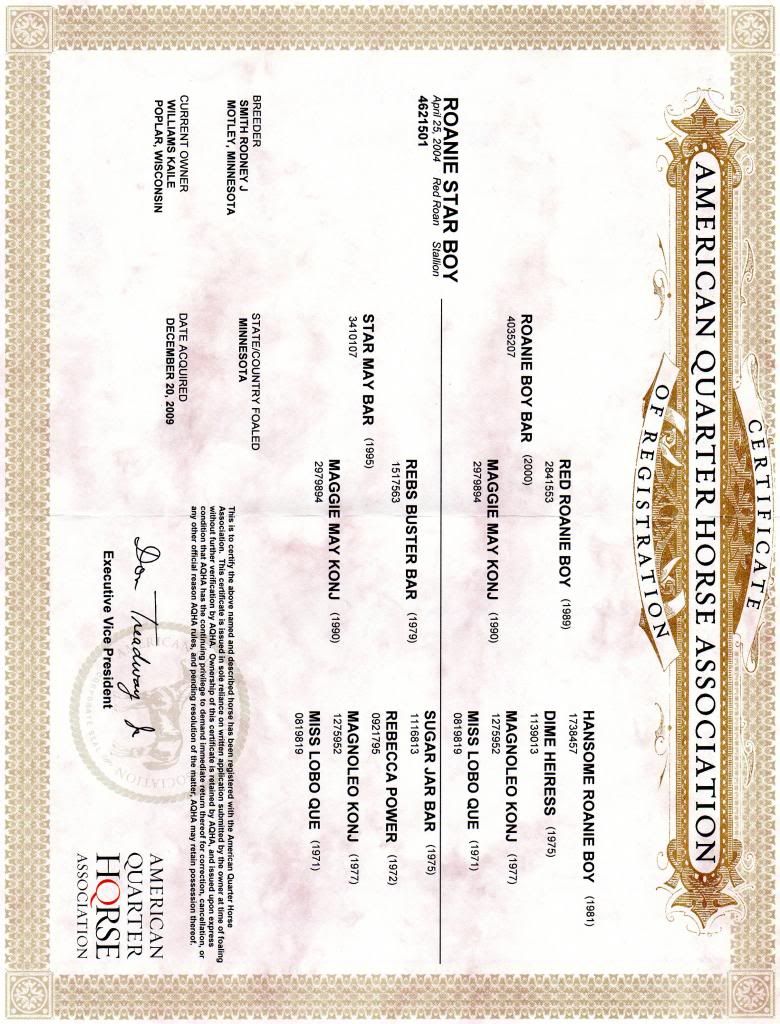 This is Pink. He is the horse in my story. Never heard of any of his pedigree. I took him out today, and he thought that maybe, just maybe he could catch me off guard. He didn't, and after that he rode out pretty nice. 9 year old, and doesn't know anything, but I knew that going in.
And then early this spring, I told a gal from Iowa, that I would put some miles on her mare. SHE REALLY DOESN'T"T KNOW ANYTHING!! I moved cows with her a week ago. First time I had her outside. We got the job done, but it wasn't pretty.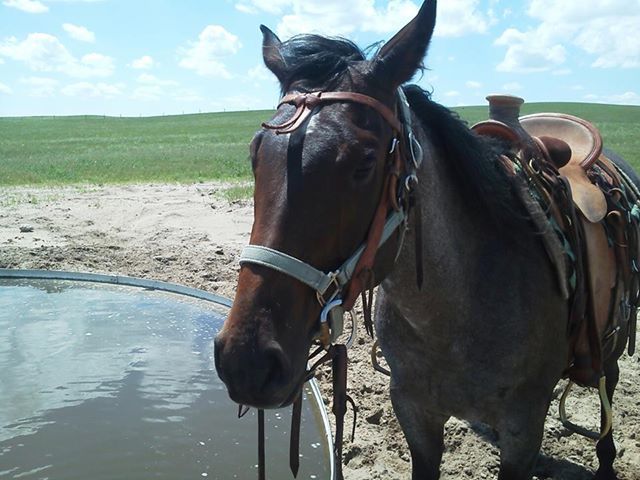 I don't think she knew what a Porker was before.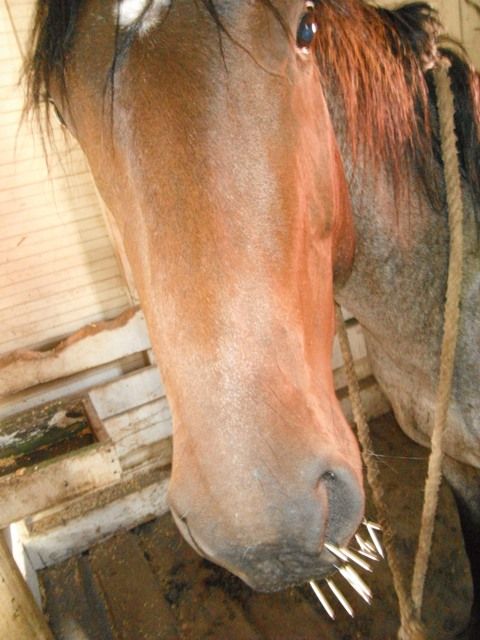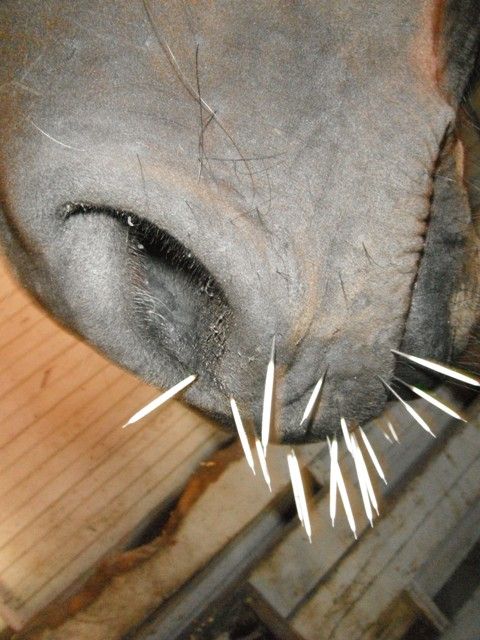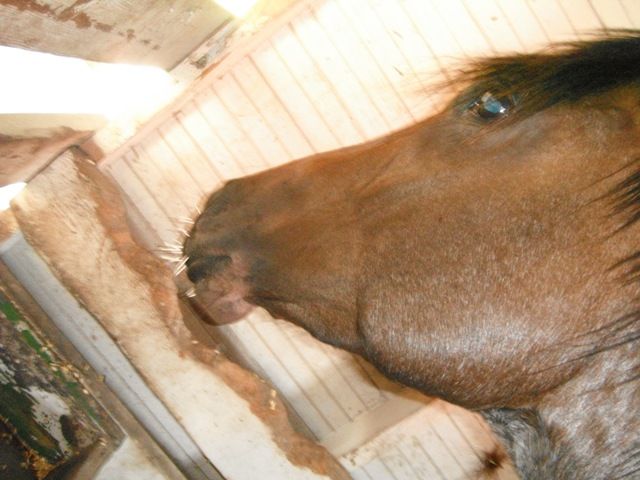 She pretty much just stood there while I pulled them out, but I gave her the night off from school. I have no idea what her breeding is, and I am just trying to get her to the point that the owner can trail ride with her.