I ment to post this yesterday but time got away! Did anyone notice how pregnant Tigger looked in the Igloo picture?
Tigger had 10 nice pups - - - 5 of each - - - Kinzie checked before I got a chance and she was right on the money. With that many when I am around I will pull 5 away in 2 hour shifts so that the small ones do not get left out.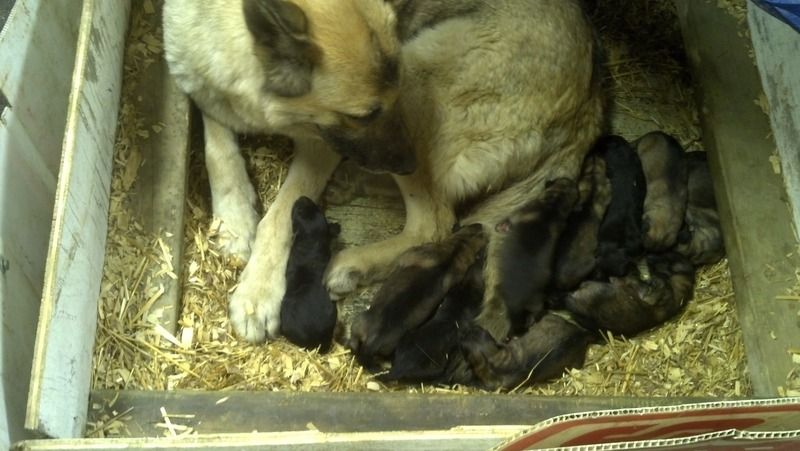 This was first thing this morning - - - all seemed to be doing fine - - - now I have removed a beaver dam and priced 2 new jobs so I am in for the after noon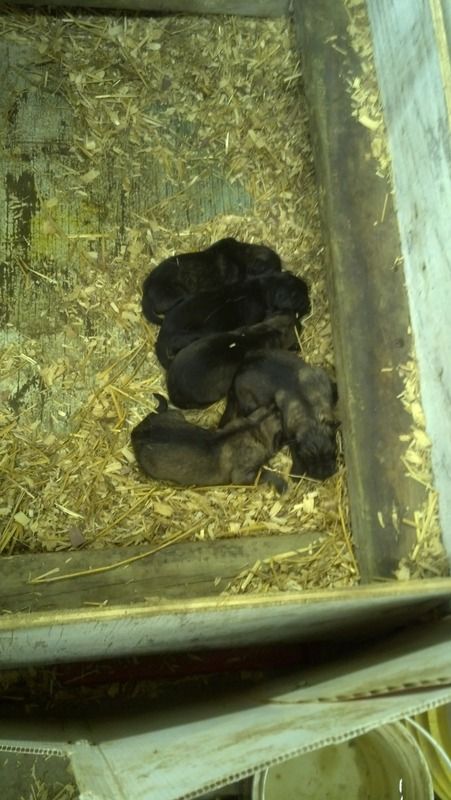 These are the girls getting some alone time with mom as soon as she gets her restroom time done.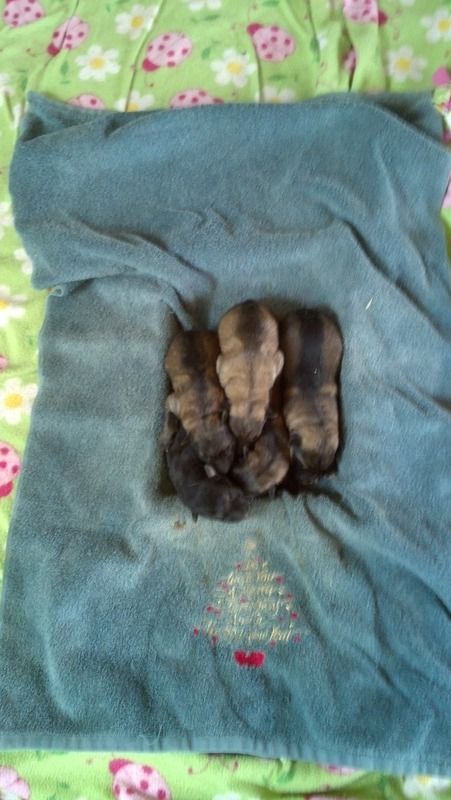 These are the boys - - - an old cake pan keeps them warm and cozy till it is time for a shift.
If I get a small pup I will leave it with mom all the time and shift the others - - - about 3 days of that and there will no longer be a small one as it will catch right up.