My daughter and my grand daughter ( son's daughter ) have been after me to raise some white German Shepherds - - - I relented and the ones I have are out of show champions.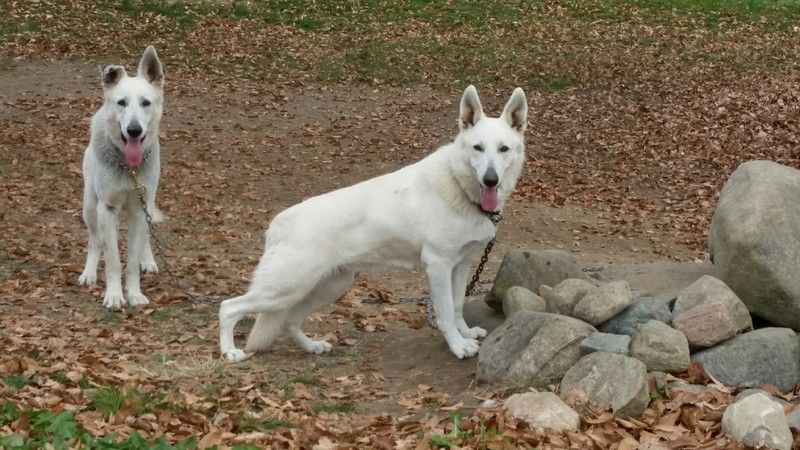 While I watched I never caught her in heat but Max obviously did!
Tuesday afternoon about 1:00 she started and I posted the results that night on facebook and my "Puppies" database of existing customers. By noon on Wednesday all pups are already reserved and I have 5 more people who want to be on the list for the next litter!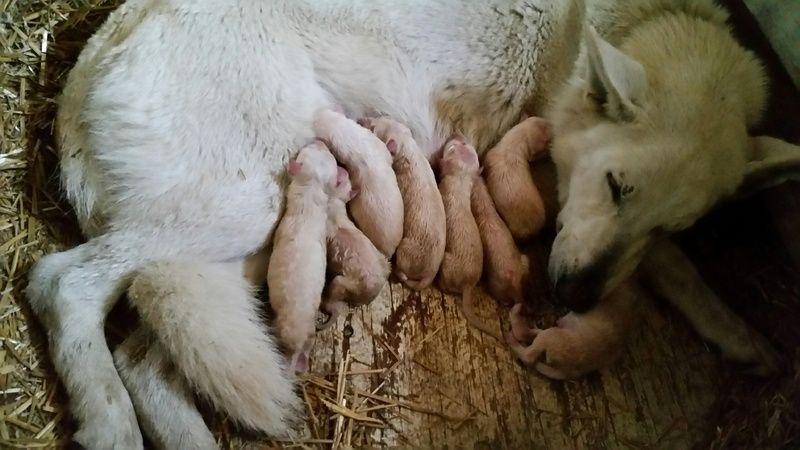 Now my daughter wants me to get more white females!!!! It never ends!