puppies or polar bears?
Posted: Sun Feb 21, 2016 8:05 am
Thought some of you would like to see how the white pups are growing - - - born Jan 19th - - - all sold the first day. People keep coming to visit even thought they will not be available till Mar 15th.
At 4 weeks I remove the front of the whelping box and move it to the top so the mom can lay up there when the pups drive her crazy.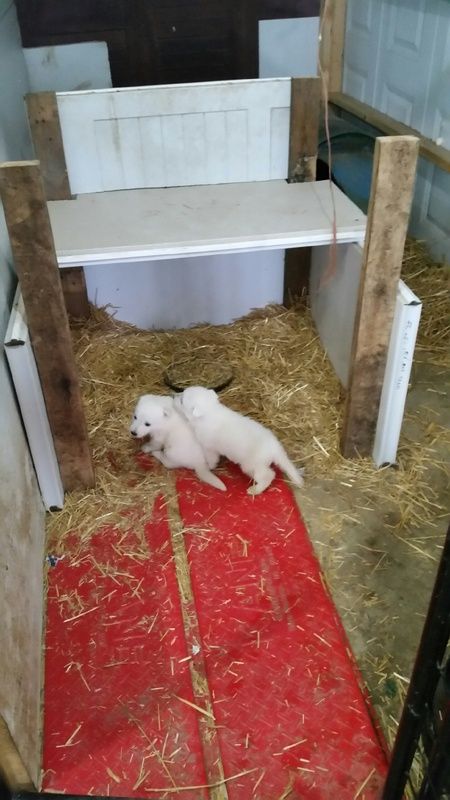 Four for breakfast!