Rancher

Posts: 11310
Joined: Wed Feb 16, 2005 4:13 pm
Location: South East Texas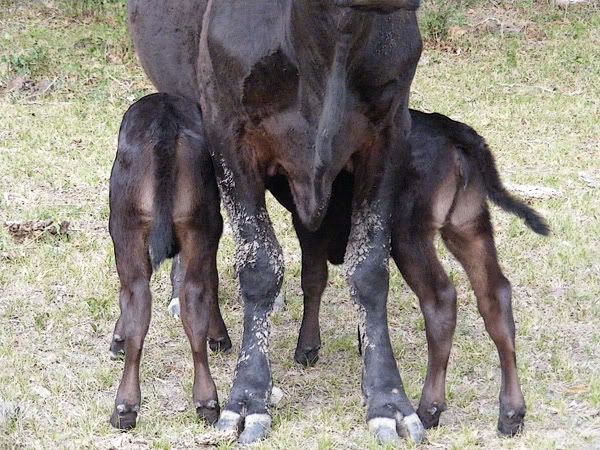 This one was mine. Thanks ya'll for the votes. Not very often do we get twins in our herd.
Life is a roller coaster.
You can either scream every time you hit a bump or you can throw your hands up in the air and enjoy it!
¸.•*´¨`*•.¸¸.•*´¨`*•.¸¸.•*´¨`*•.¸¸.•*´¨`*•.¸
"Ever day's a good day, just some are better'n others"
---
---
Congratulations, very cute pic ! Love twins when everything goes perfectly
Mine was of twins as well ; heifers born unassisted last Jan . Her daughter gave me twins in Feb , both from different AI sires. Love it when they do a bang up job of raising both and breed back on schedule as well.
HD
---