Some of the country we have ridden is kind of easy on the eyes. We always enjoyed seeing new country and southern Utah seems to have a lot of great scenery. This slot canyon is a little north of Kanab, only a few miles from the Arizona boarder.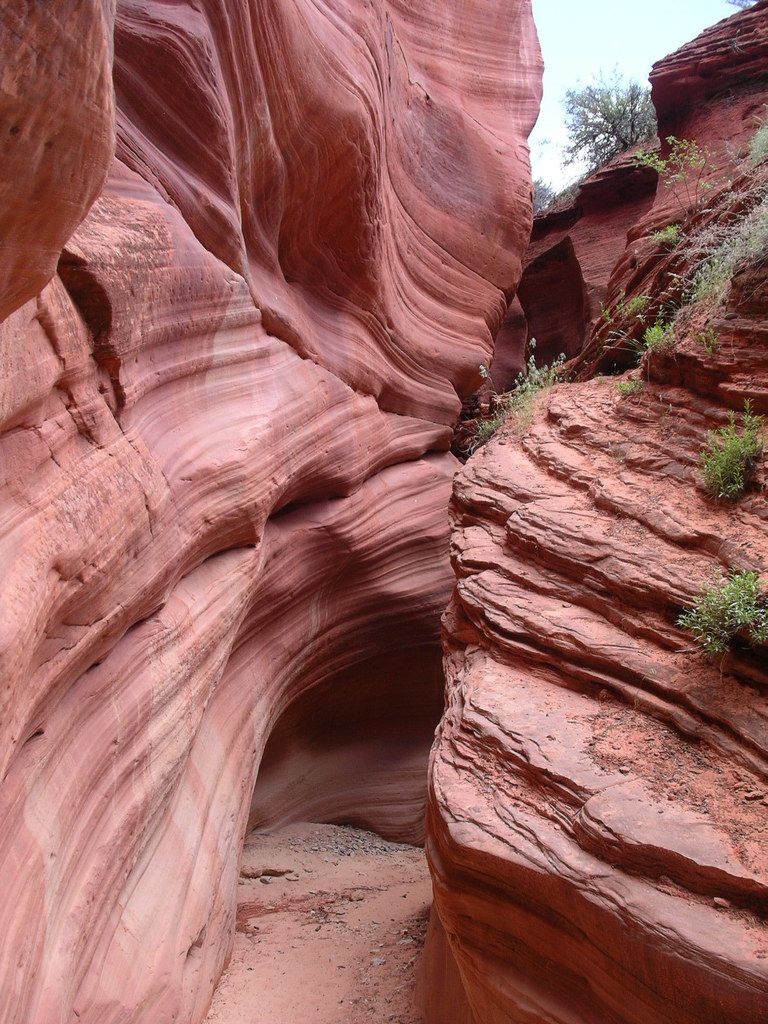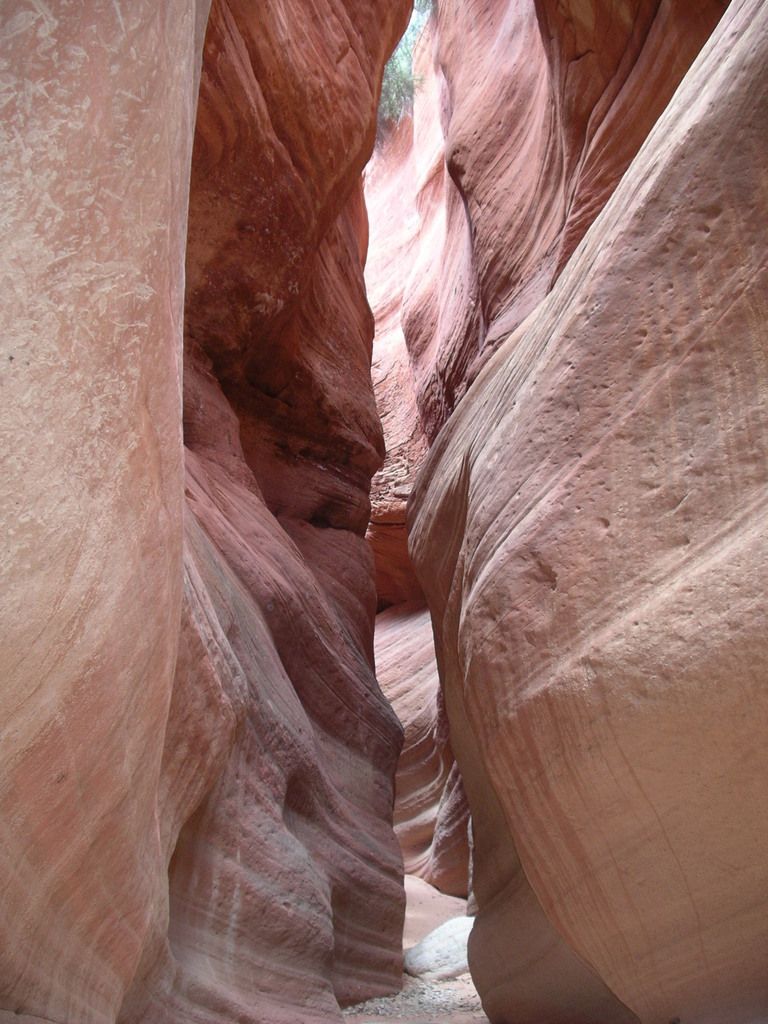 My grand daughter and son,, a few years back.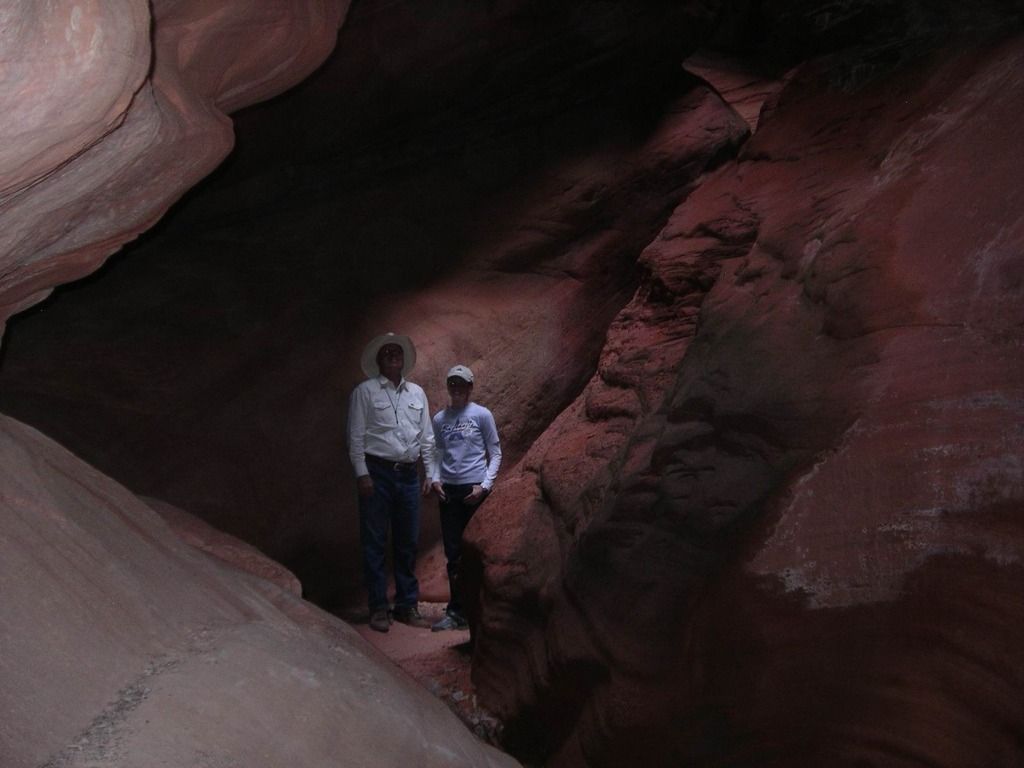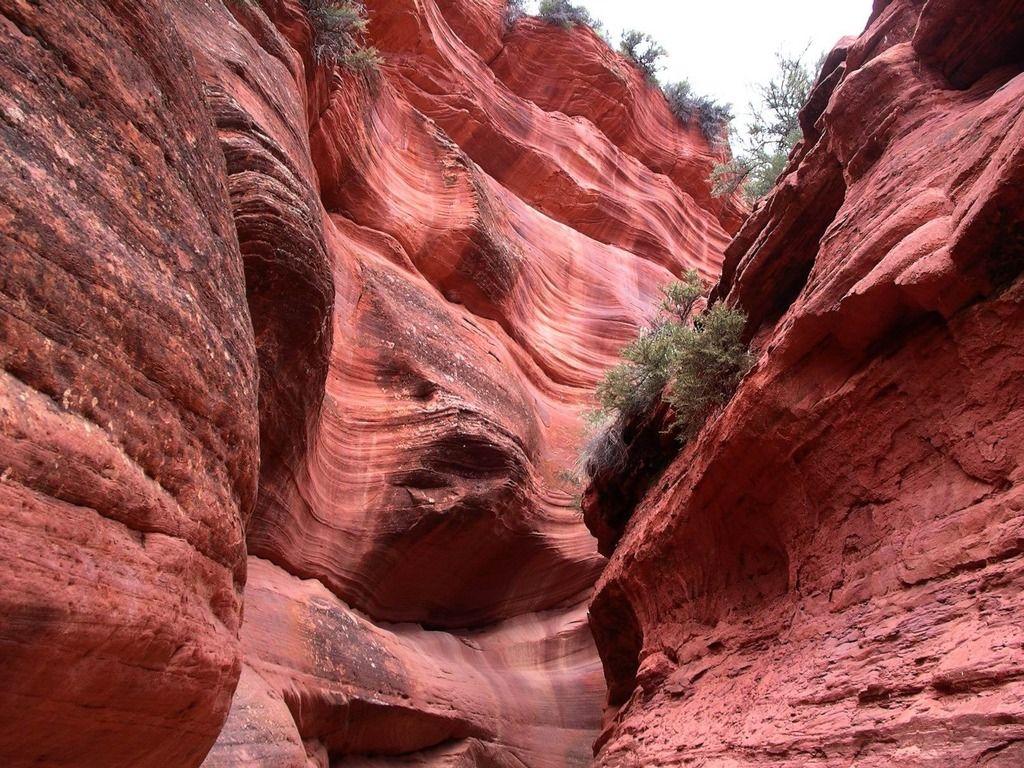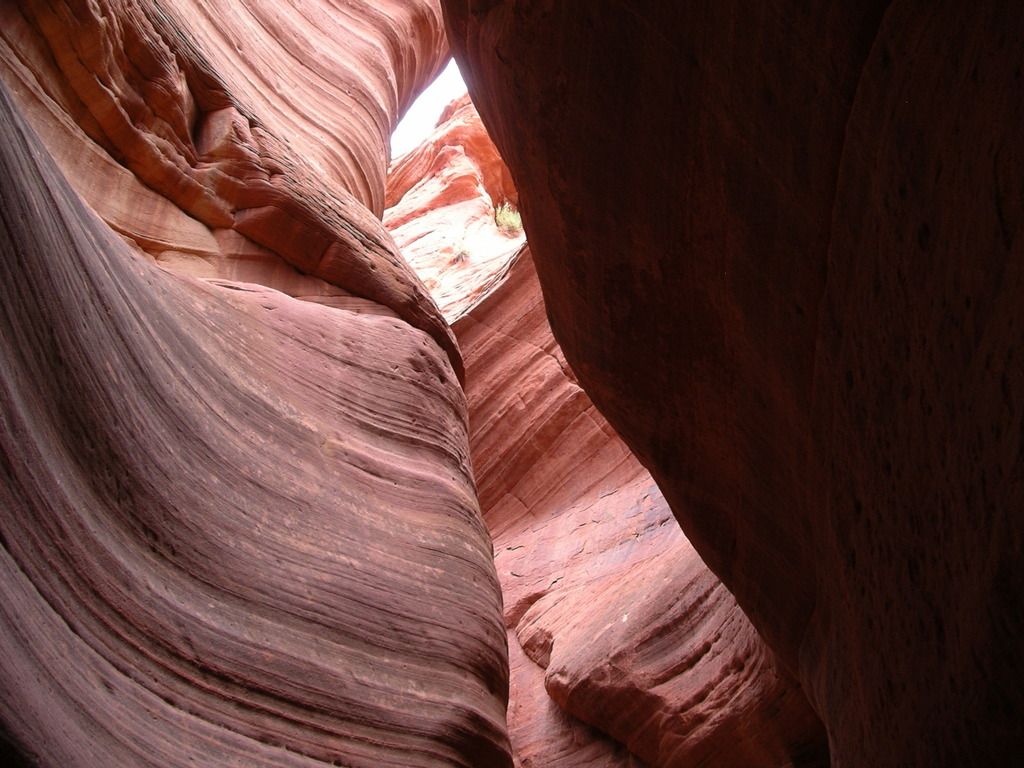 Note the driftwood log high over head. The flood water must have been running fast and deep to put it there.
Ol Blue made it possible to see a lot of Utah's realestate. We chased few cows and roped a few heals along the way. It was a lot of fun and made a bunch of memorys.