The work on the kennel got slowed down by rain, rain and more rain - - - -then I got the main framework up and I got sick for 5 days!
It is in use now and I will finish it as time permits but the potty system works much better than I had hoped for! With no heat it was +5 F yesterday and still +34 F inside - - - with the electric heat mats the pups love it and still spend a lot of time outside.
This is an around the building tour - - - first the front ( north side )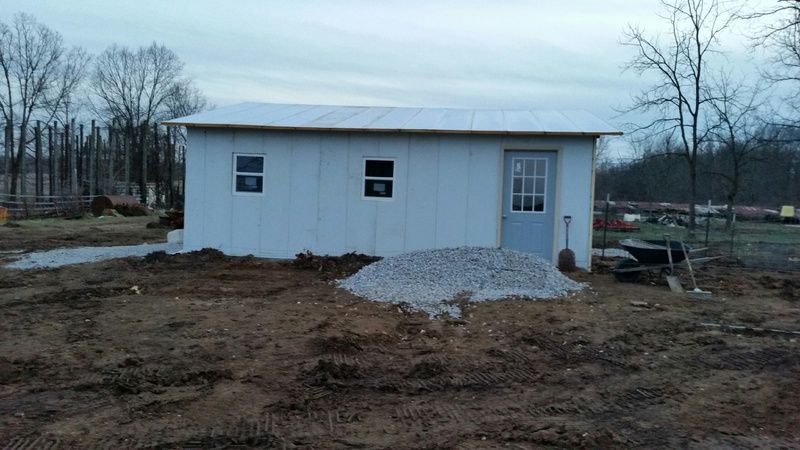 East end with the overhead door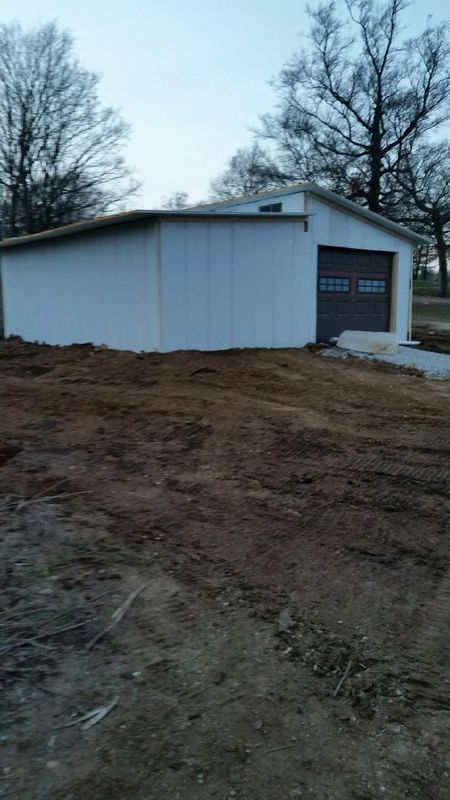 West end - - - you can see I did a 3/12 roof pitch on the front and a 1/12 pitch on the back allowing for windows at the ridge - - - good for ventilation in the warn weather. 12" overhang all around so it should not rain in the windows when they are open unless we had a wind with the rain.
The south wall is quite plain.
The pups sure like that I stoned their outside pen - - - pure mud everywhere else!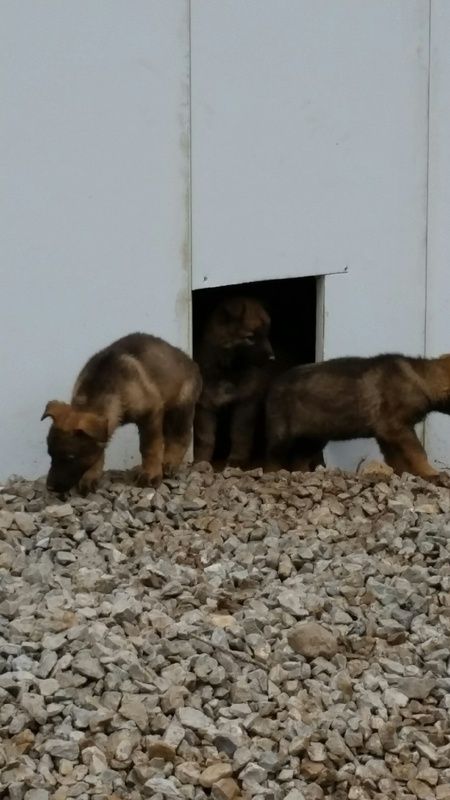 This is how I put in the potty - - - half barrel under the concrete with a 3" discharge at the low end.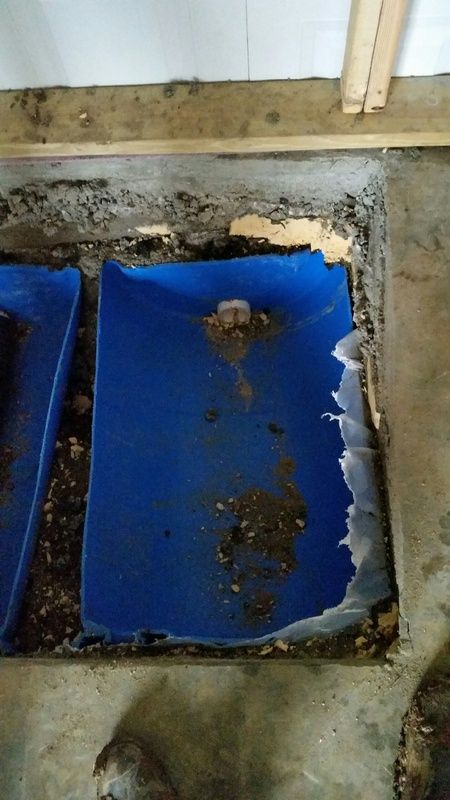 4" slotted field tile in the bottom.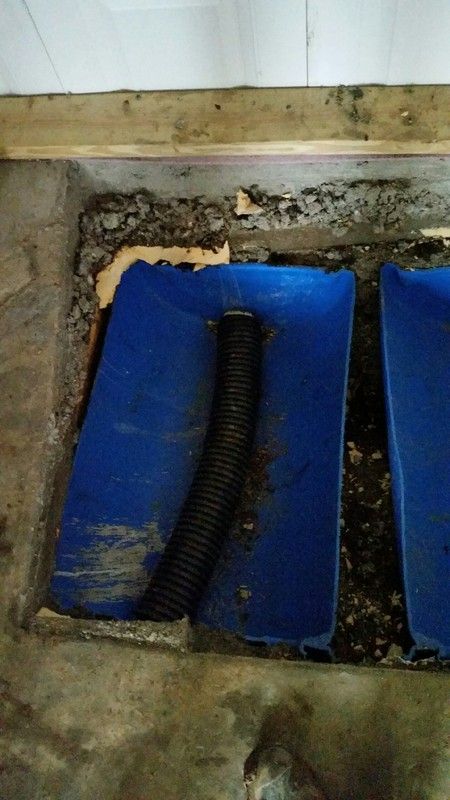 large #4 stone over the field tile.
Then #8 stone to the top of the floor.
From the first day about 98% of the time the pups are using the potty, I remove the solids and the urine flows down, being as the crushed stone is limestone the smell is almost gone!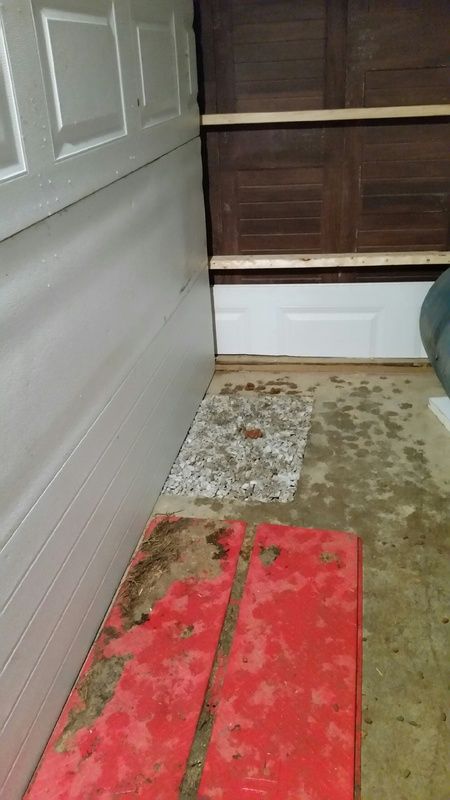 There is 4" of Styrofoam insulation under the floor and around the footers and pex in the floor - - - I hope to have radiant heat soon but am using pig mats for now.