Sadie had her pups on April 1st - - - 2 boys and 4 girls - - - my daughter was upset as she had taken 9 reservations - - - I told her that Tigger was a month behind and she stated she had 9 reservations on that litter as well. We had a long discussion that we do not reserve pups untill they are born.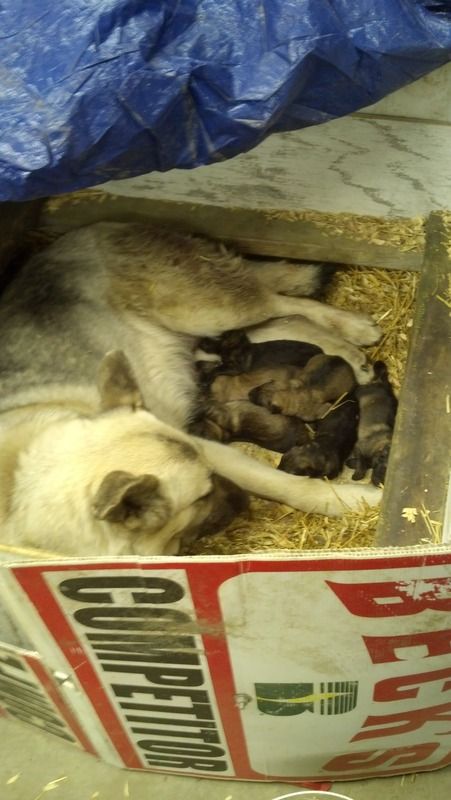 She did very well with just the six.
Four fat little girls.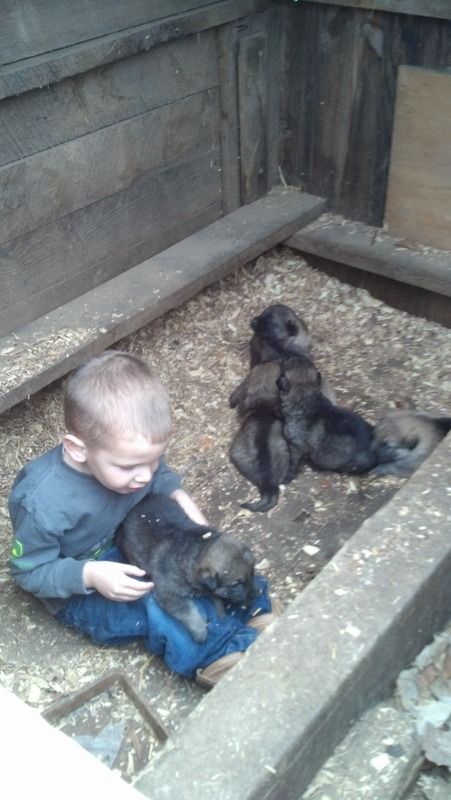 My Grandson checking them out!
This is the pups on 3-15, 2 weeks and a huge differance
Same pups on 4-29 - - - 4 weeks od and already developing personalities!