My friend said they are still out there, but I haven't been out for over a month. Gypsy and her band are on the top of a mountain where the wind had blown the snow off the ridge, and they can get to the grass. He sent me a picture and they looked pretty good, Their long hair covers up their ribs.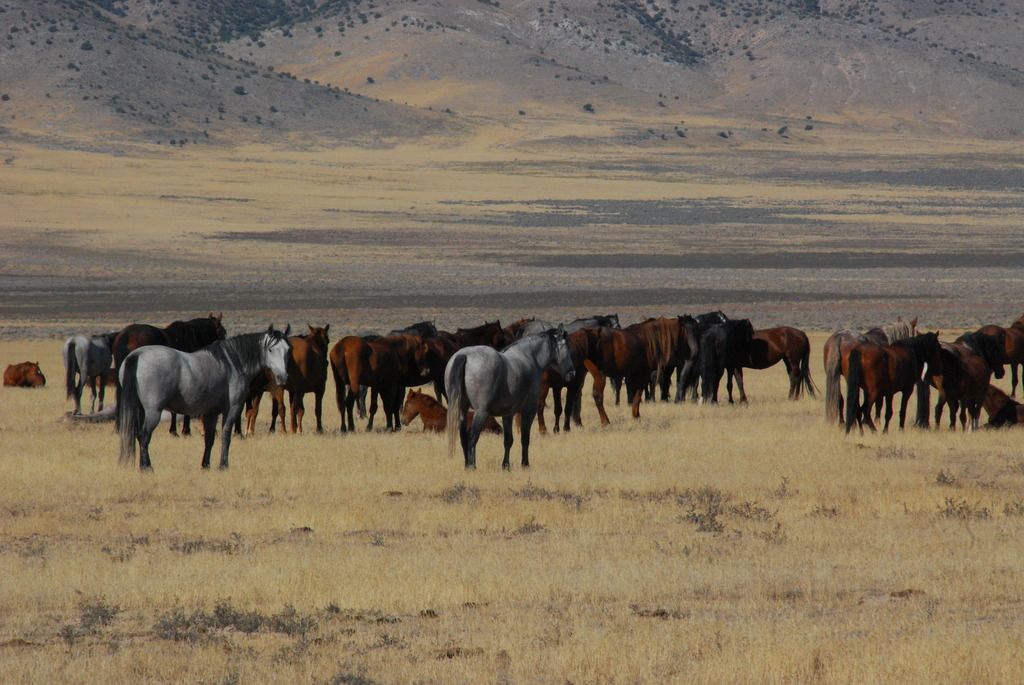 Curious, safety in numbers.
She should have been on a Center Fold.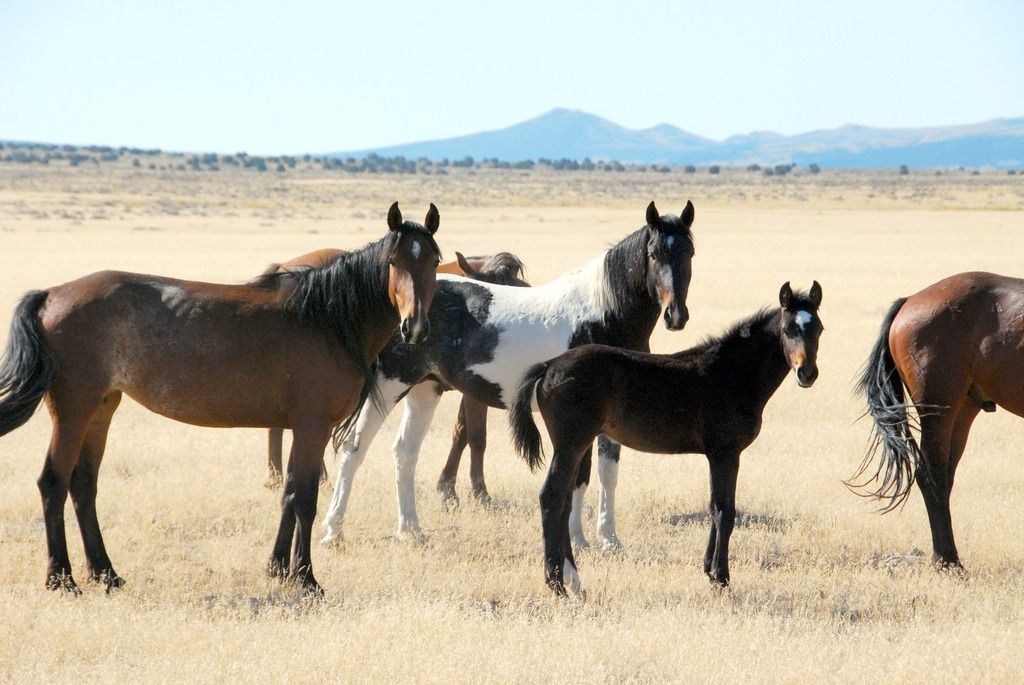 The result of war.
Deformed mustang.
This colt was so close I turned the flash on, just to see what would happen.