Joined

Mar 19, 2021
Messages

688
Reaction score

725
Location
All the alfalfa fields that I walk by were cut Saturday. It looks leafy and nice size windrows. While we had some threatening clouds that afternoon, they didn't produce any rain. It was 75 yesterday, the highest for 2022 so far. Warm sunny weather for several days so that is good news for the hay growers and ranchers. The bad news is the cost of harvest increasing and the already high price soaring to insane levels. Most of this hay will be trucked, so the price of dairy products and beef will no doubt increase.
The forecast is for day temps of mid-70s to mid-80s with sunny days for the next week. With the impending summer sun beaming down on my already damaged nose and back of my ears, the cap must go and a hat is coming.
I just couldn't justify ordering the 100X beaver hat for $500 at this time. I questioned one of the ladies I passed while out walking about her hat and found out it was a USA made by a family in California. Their selection is many styles and materials, however no beaver felt, and their price is fair and affordable. I decided on the mesh one as it would fit my purposes perfectly. They offer one that would be great for hot days in the sun that has a liner that can be soaked in ice water for extra cooling. I opted for the plain style in the mesh flat brim. If you are interested, make your selection and put it in the cart but don't purchase. They will send you a text on your cell that if you complete that purchase, just follow a link for a 20% discount. Lollygagger shoppers that like to put an item in their cart and then think about it are rewarded. I have this hat coming in this color and it set me back a mere $77 due to my lollygagger 20% discount. While it has a fairly small brim, with its flat brim and shape, it will keep the sun off my face, ears, and neck. The company is called American Hat Company.
They also make a chin string that is included with some styles or it can be added for a small price. I decided I didn't need it, but you windy range riders may need that item.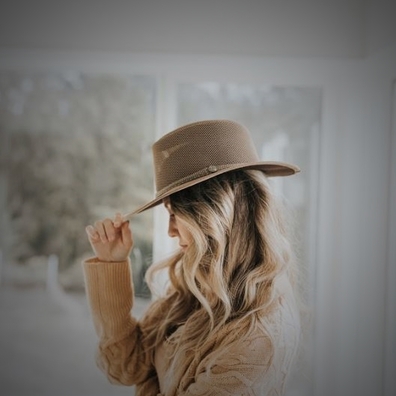 Last edited: