We were driving the two track roads looking for mustangs, glassing the country hoping to find those elusive suckers, when I couldn't believe my eyes. This buckskin mare has been AWOL for about three years. I thought she was dead. My heart did about three back flips.
I sure was happy she was still around. Now she has a two year old colt. Pretty little sucker.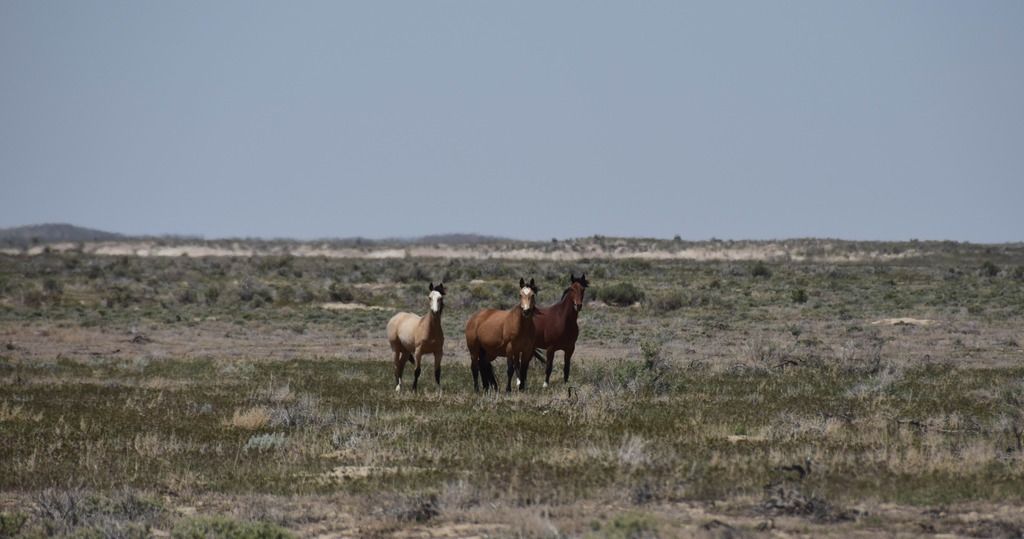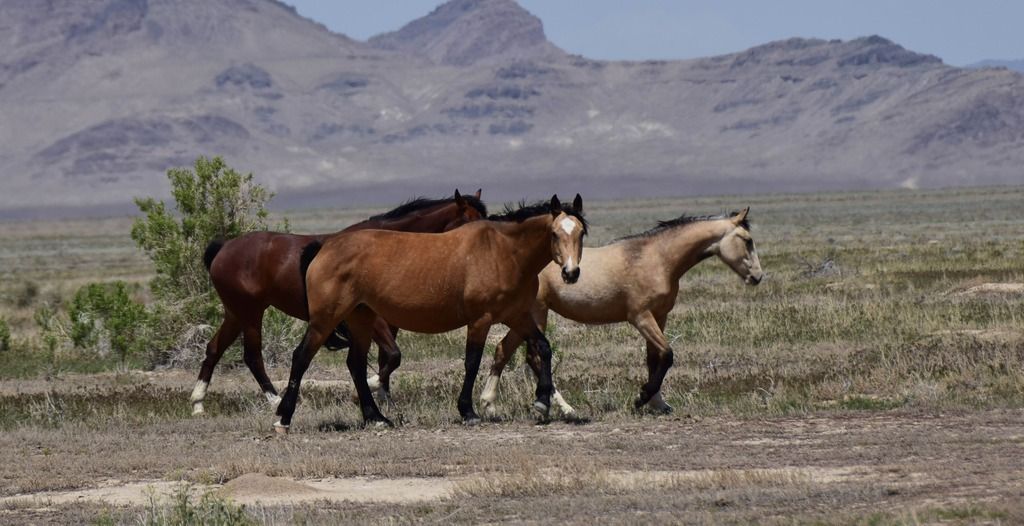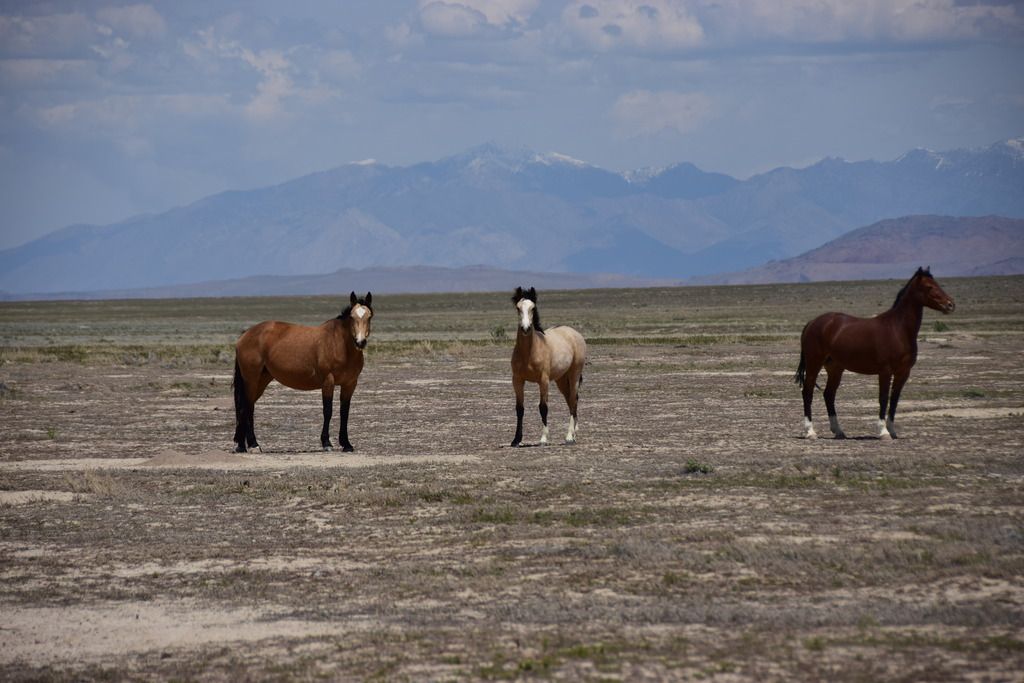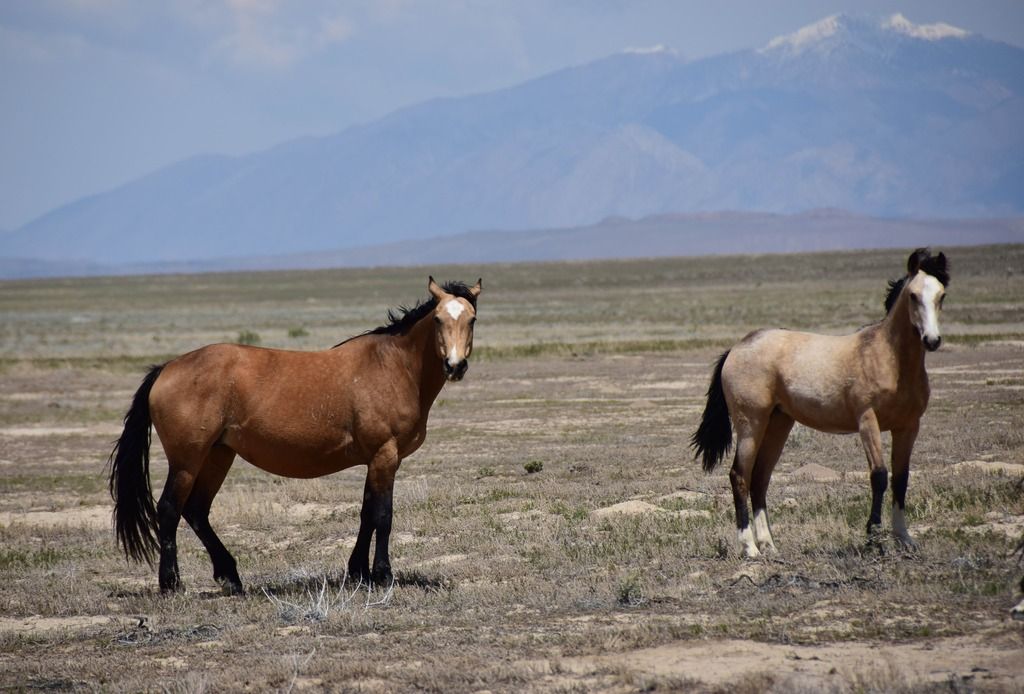 I was really excited to see her again in June. Maybe she will decide to stick around. The Buckskin looks like she is about to pop.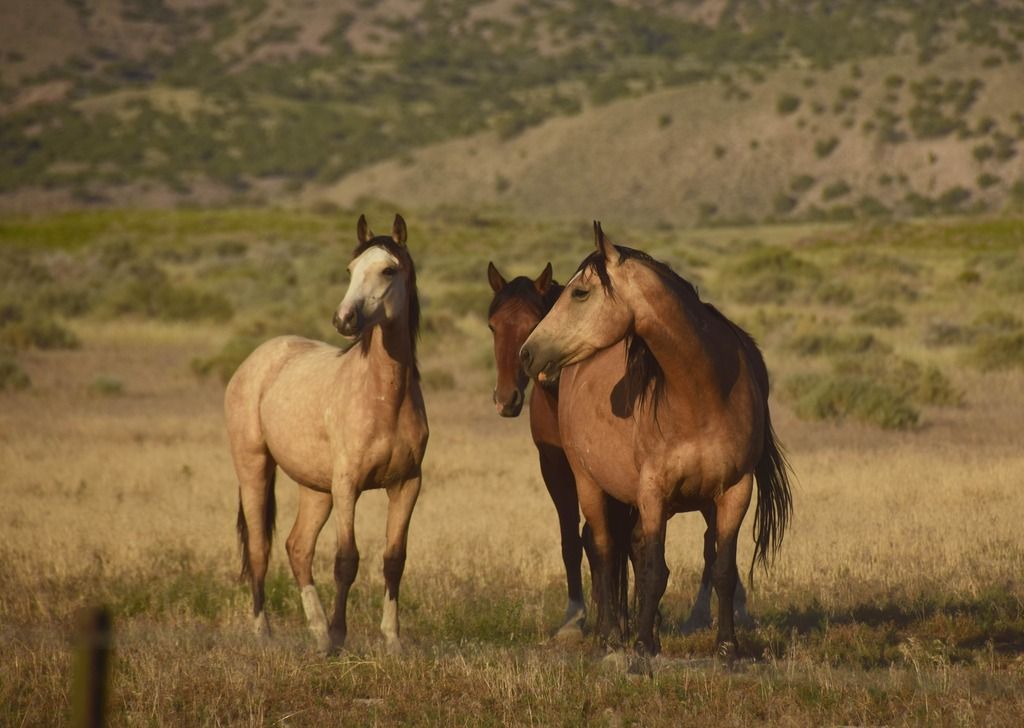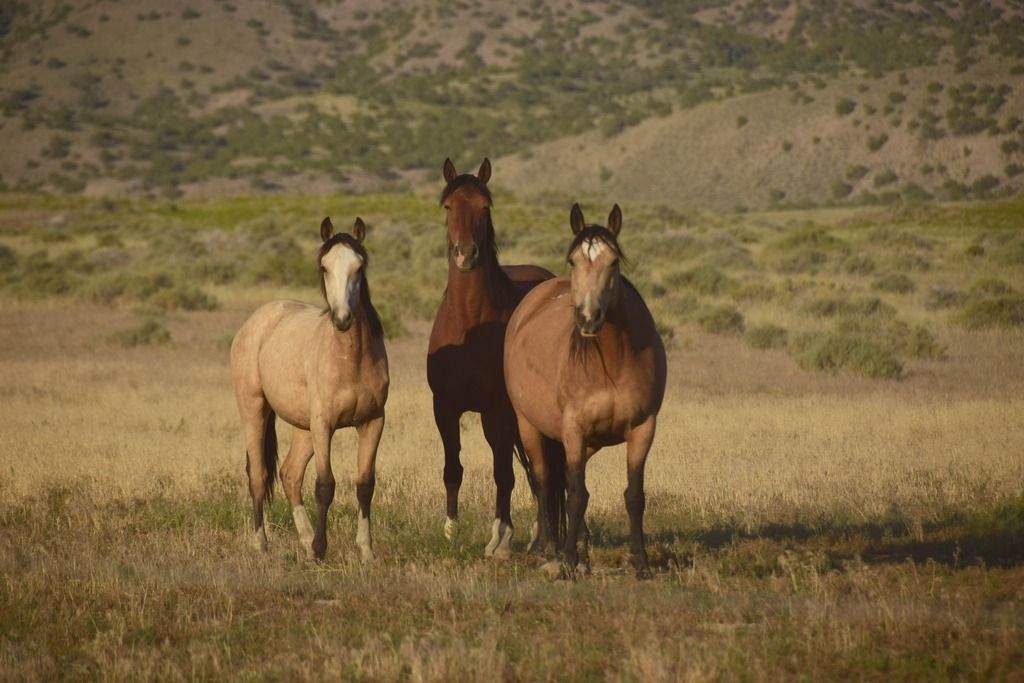 I couldn't find her for a while and wondered if she had left the country. With water being so scarce I couldn't figure out where she was hanging out.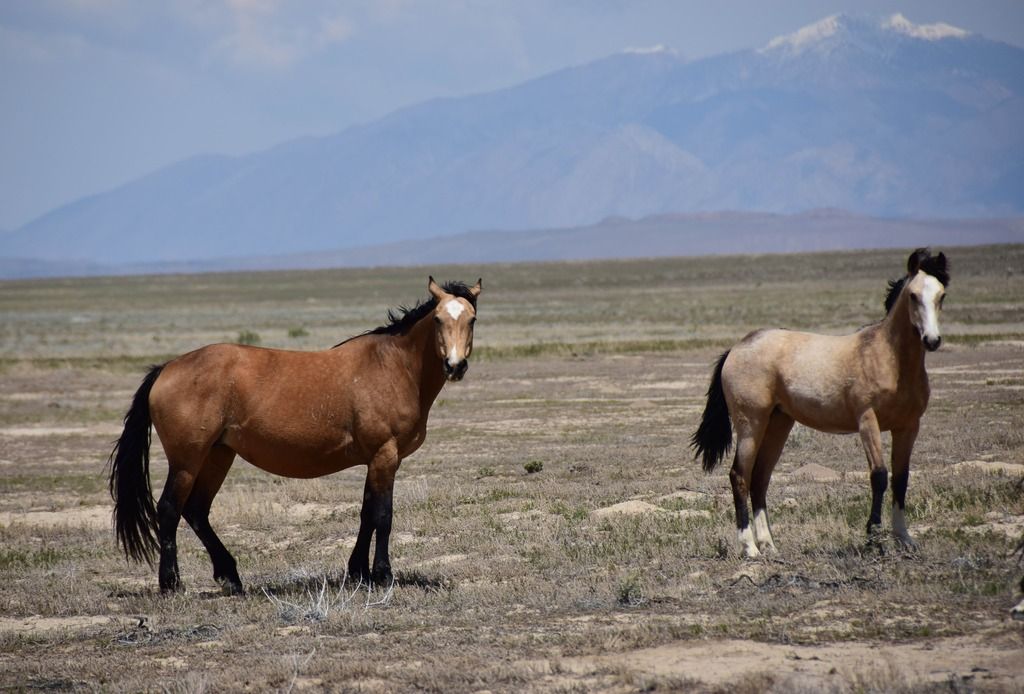 I can tell that her colt hasn't been around people, he really got nervous when I started getting close them.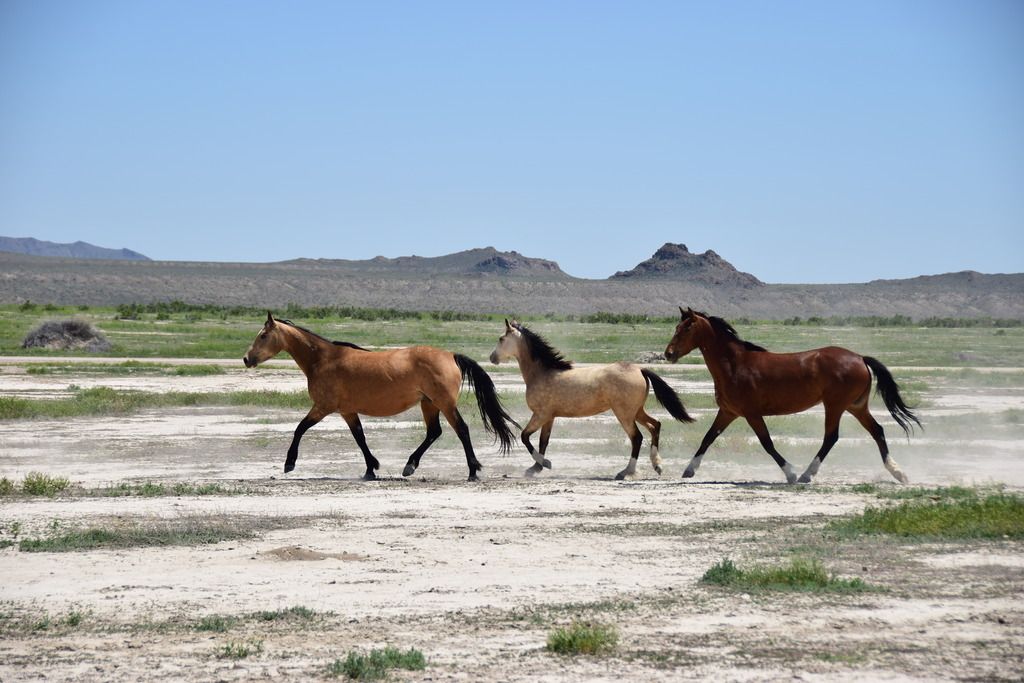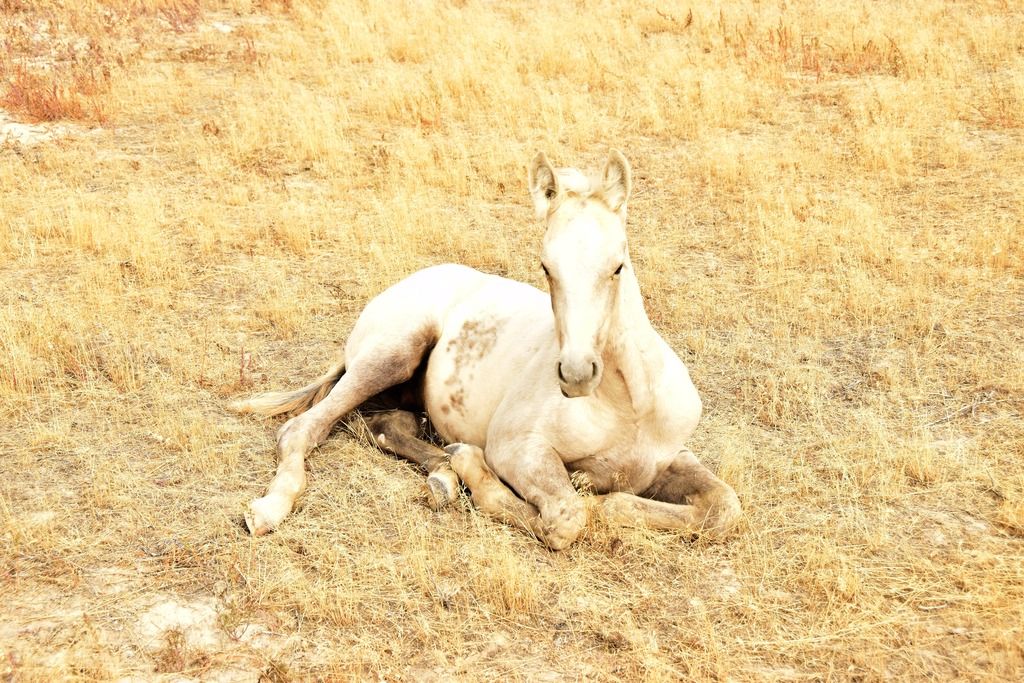 I found this asleep about a hundred yards from the Buckskin. I thought it was dead for sure. I walked wright up on it before it finally opened its eyes. That sure was a relief.
The Buckskin has been busy, now she has two colts.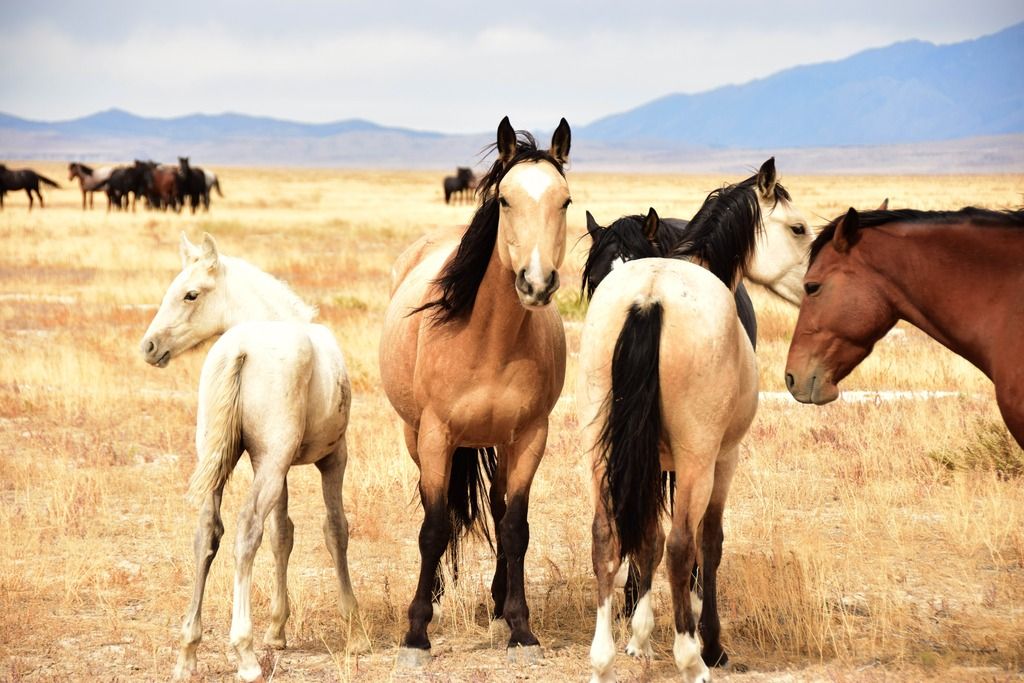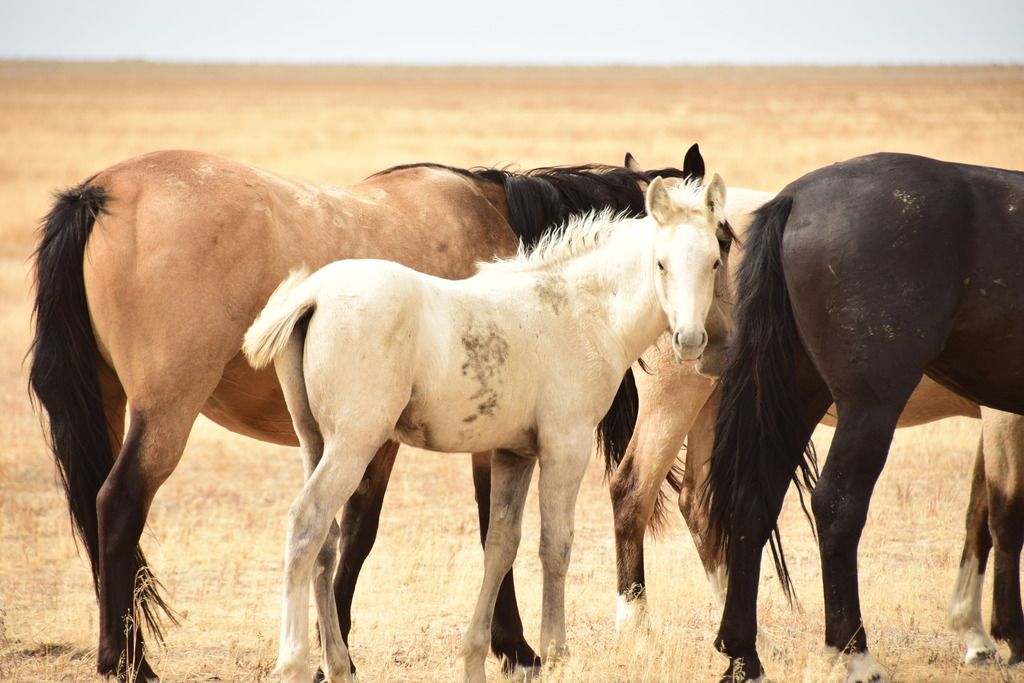 If I ever get to talk to her, she has a lot of explaining to do. One thing for sure, she sure likes to he off by herself, just the four of them.
I saw her only once sense last summer. She was about two miles away, no other mustangs within five miles.