Building corrals .2 years without corrals
4 sets of straw corrals.... 2 for brandings, 2 for calf shipping.
2 calvings seasons using straw alley ways and electric fence.
2 loads of pipe
8 1/2 pallets of dry concrete....
And we are finally building corrals!!! Had two friends come with a skidsteer and got all the posts set in 3 and half days so that was great!!! Now we have all the posts cut and top rails on. Will go pretty fast now. Hopefully will have them done for shipping the end of Sept.
Morning day one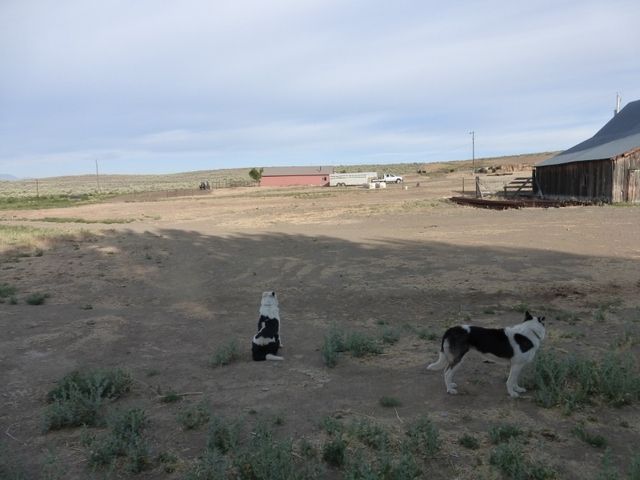 Two augers were a good thing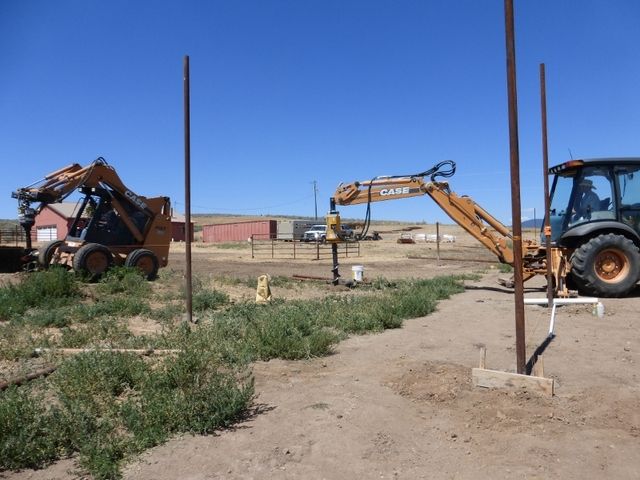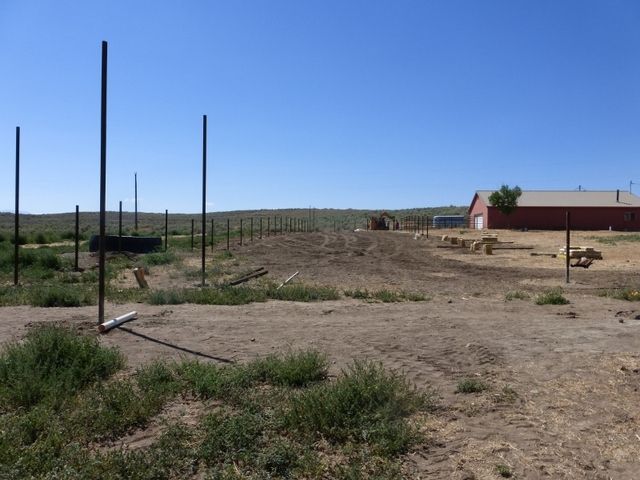 Morning day two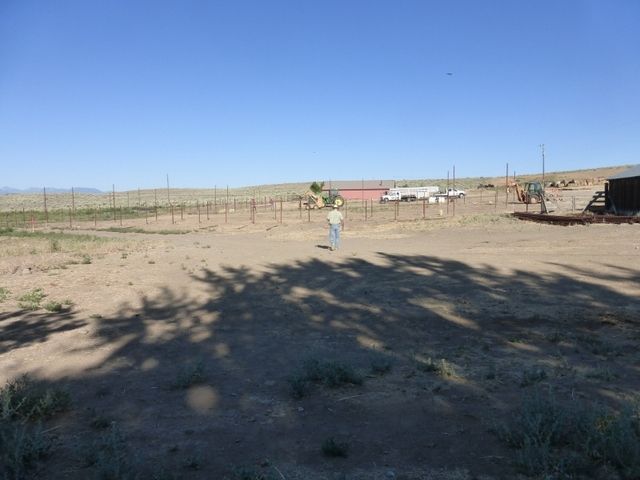 The crew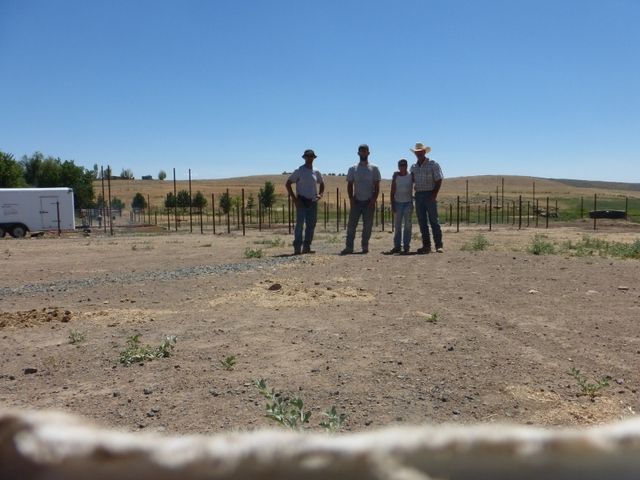 Morning day three
Made forms and poured concrete for the scale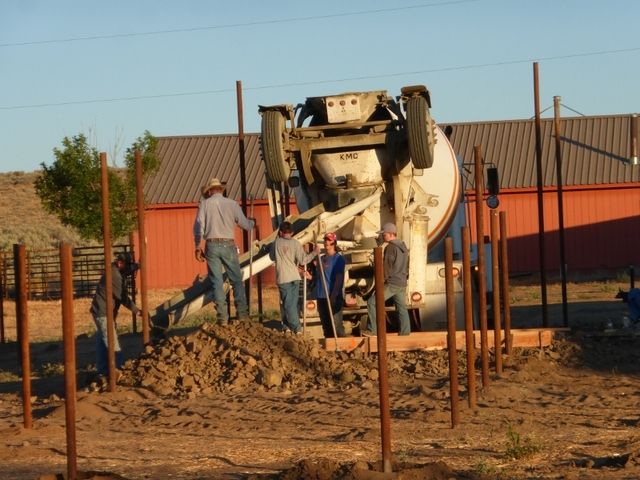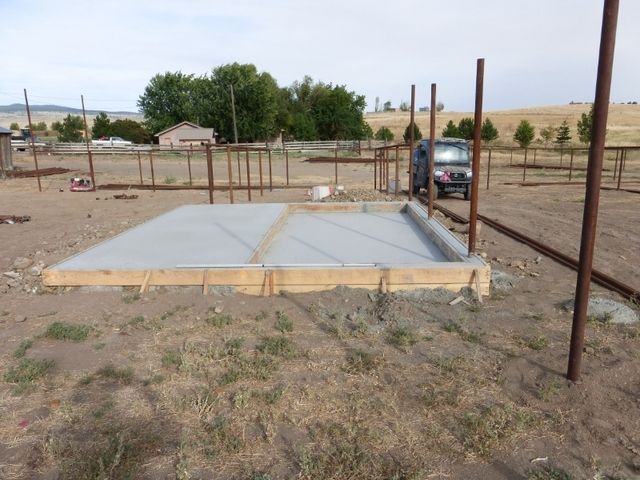 We've got all the top rail on now, so just alot of welding left to do.