Joined

Mar 19, 2021
Messages

52
Reaction score

39
So here's some of our cattle my dad has worked with a cow-calf operation of beef cattle for the past 45 years our herd continues to grow but sadly we have had most boys this year I can't say then we have ever had but my most favorite cow I was hoping was a female is actually a boy
so you know what happens to boys we wait till 2 weeks after weaning and but them on some grain for a week so that they put a good amount of pounds on and then we load them up and take them to the auction house for sale we think we will get lots of sales this year our calves this year are very stout!.... SOME VERY EXCITING news is that we had a unexpected pregnancy birth! So we bought a jackass from auction 2 to 3 weeks ago so I guess she was far in pregnancy so 2-3 weeks later she drops out a baby on the ground the picture of her will be on the bottom! And the baby is a filly !
Ps: I added a photo of our herding dog Cassie!
Our patched cow her name is dreamer and her baby bull has no name cause he will be sold already sad about it!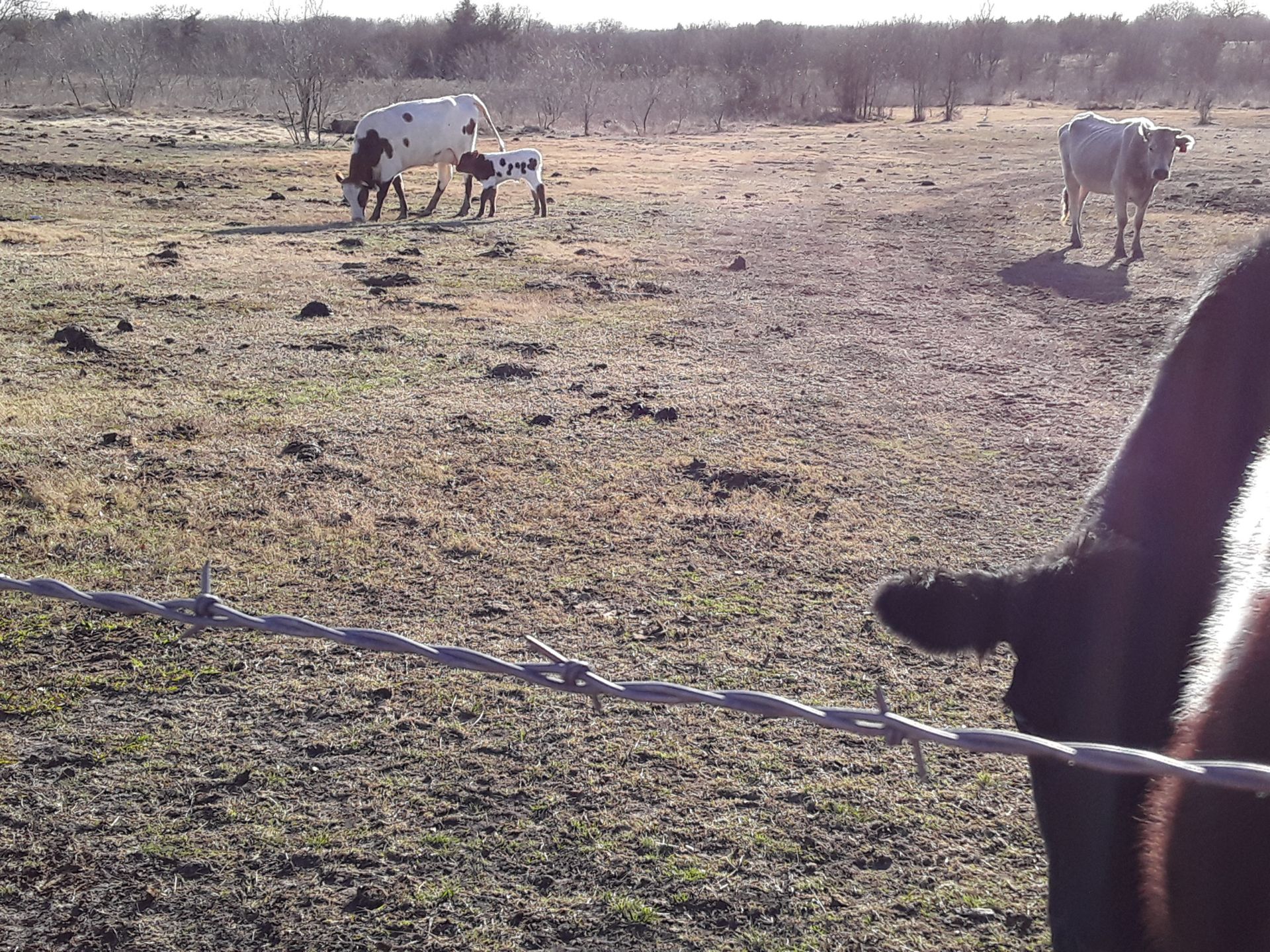 Our silver cow stormy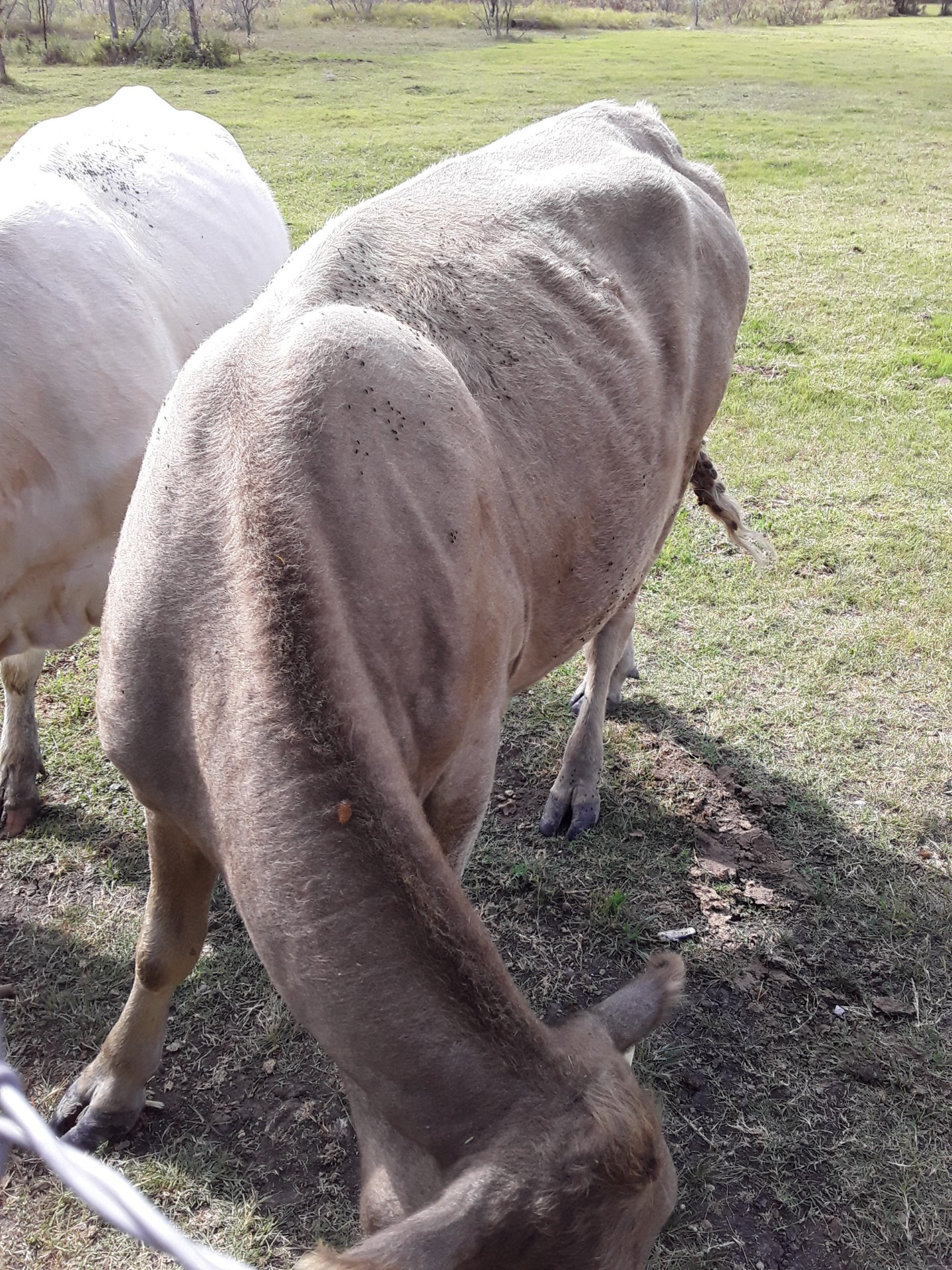 Some of the new calves!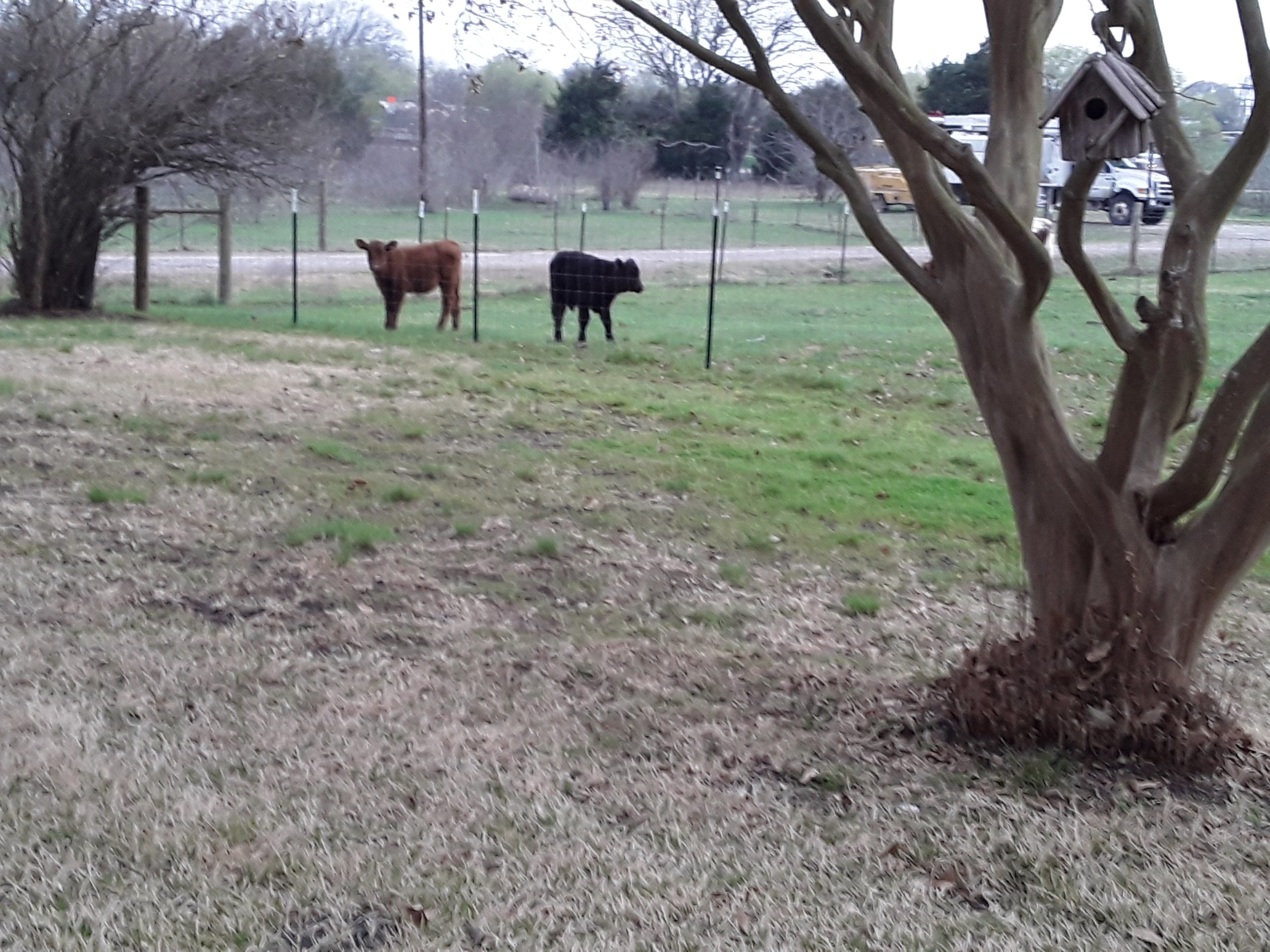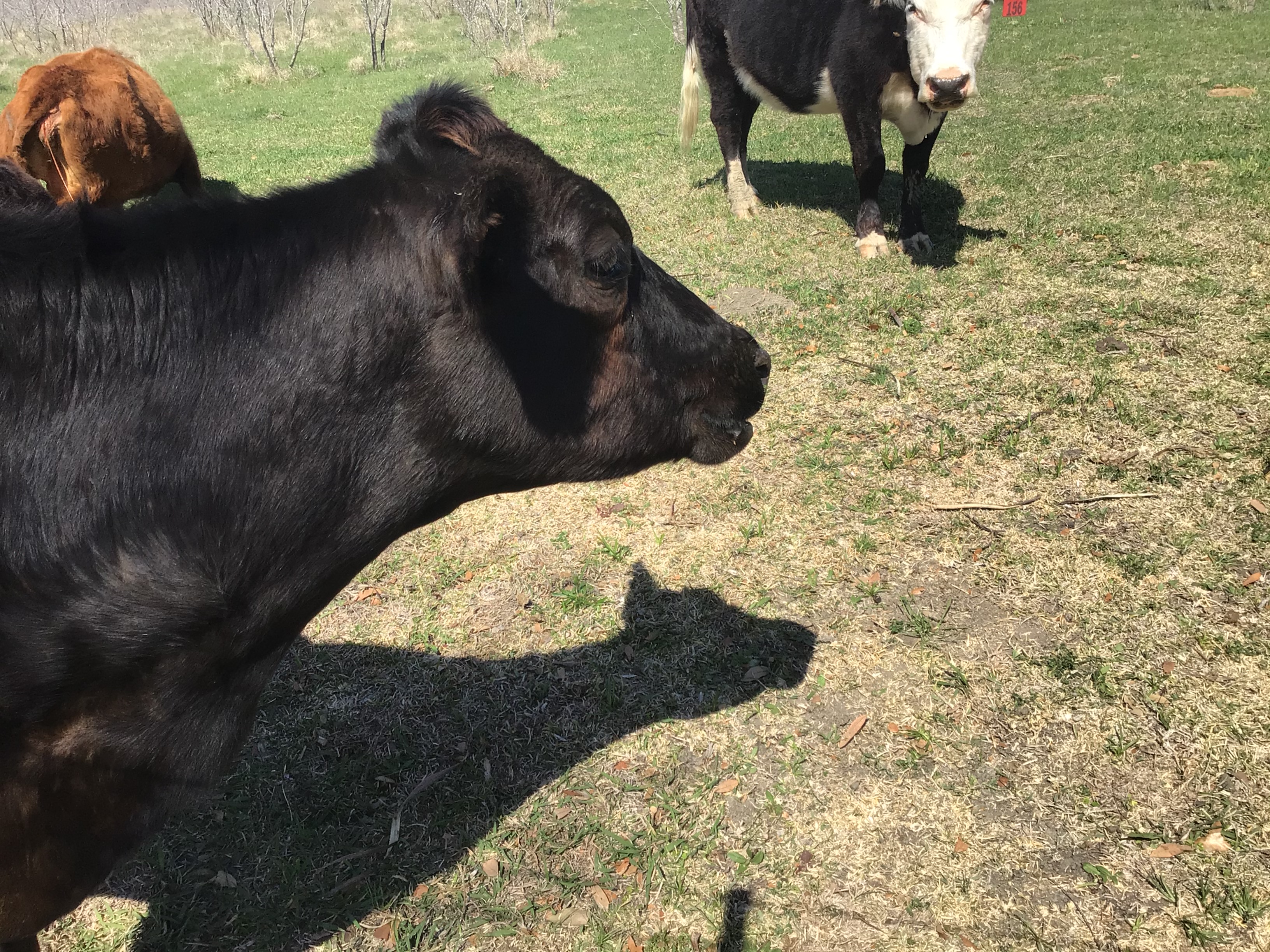 Some of the girls came for some food after giving birth!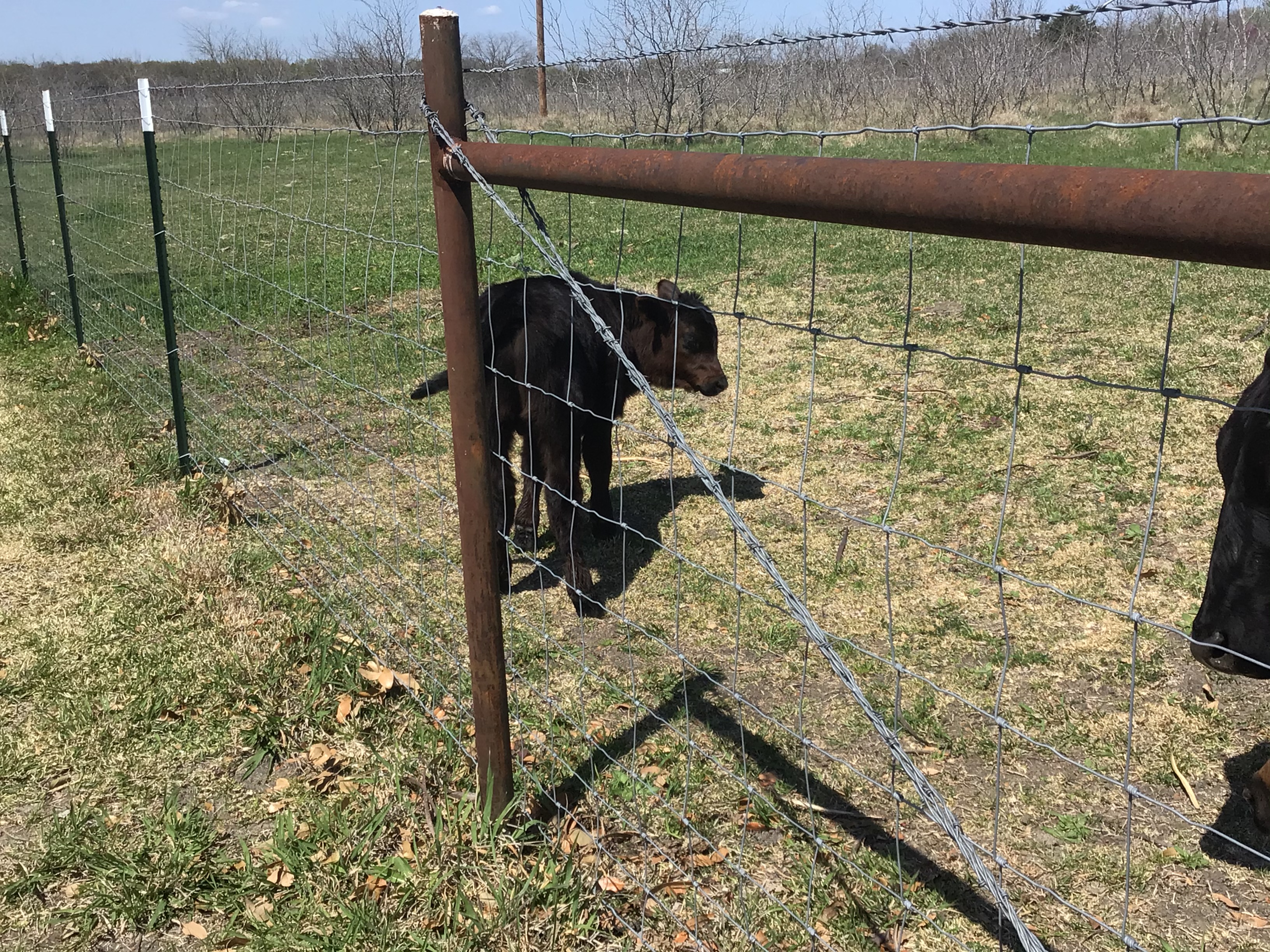 One of our little bulls he's beautiful and stout in his back and just very strong!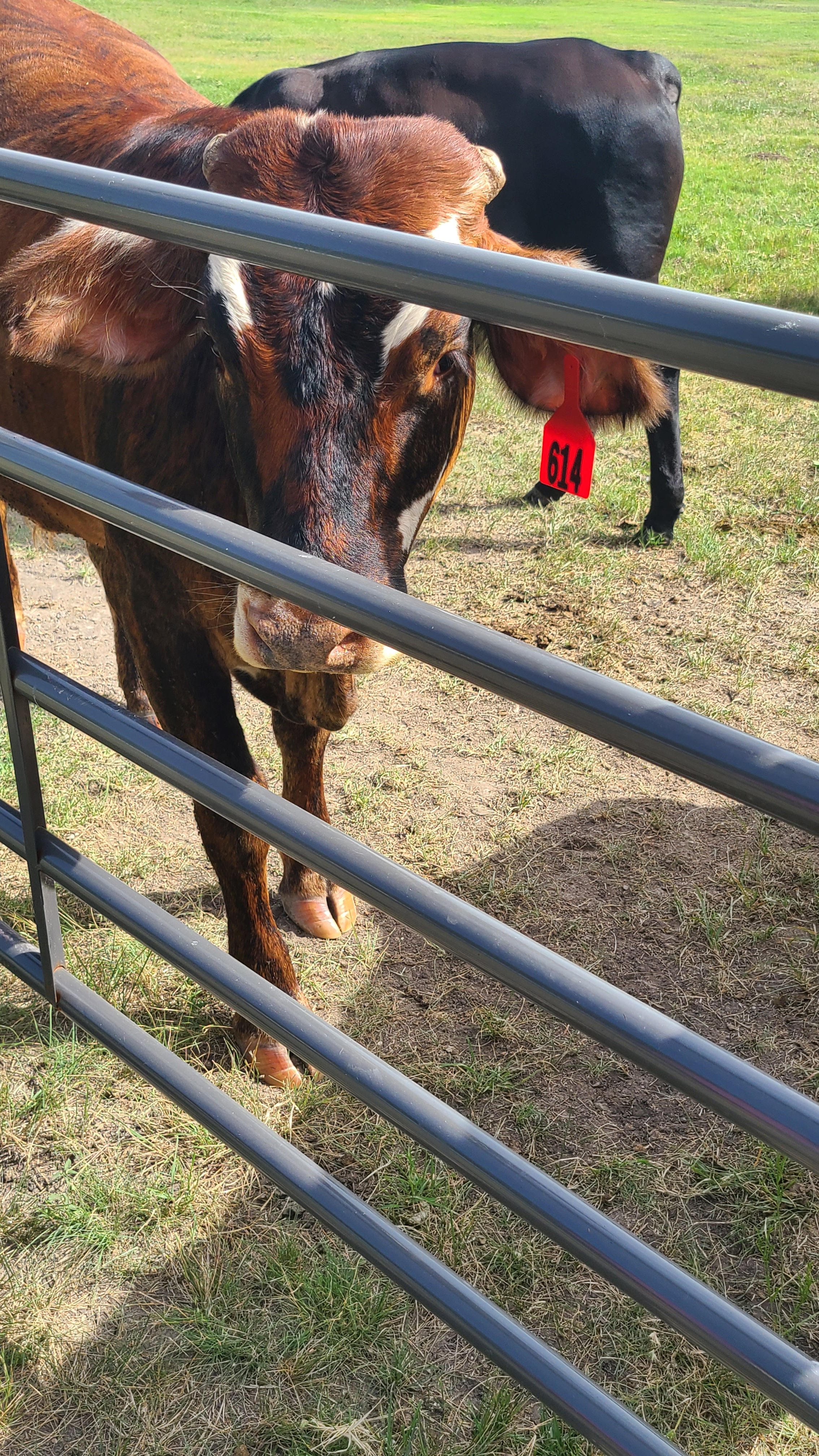 our cow and the younger mature bull behind her and he's really strong and stout! I wish I would have got a better photo of him!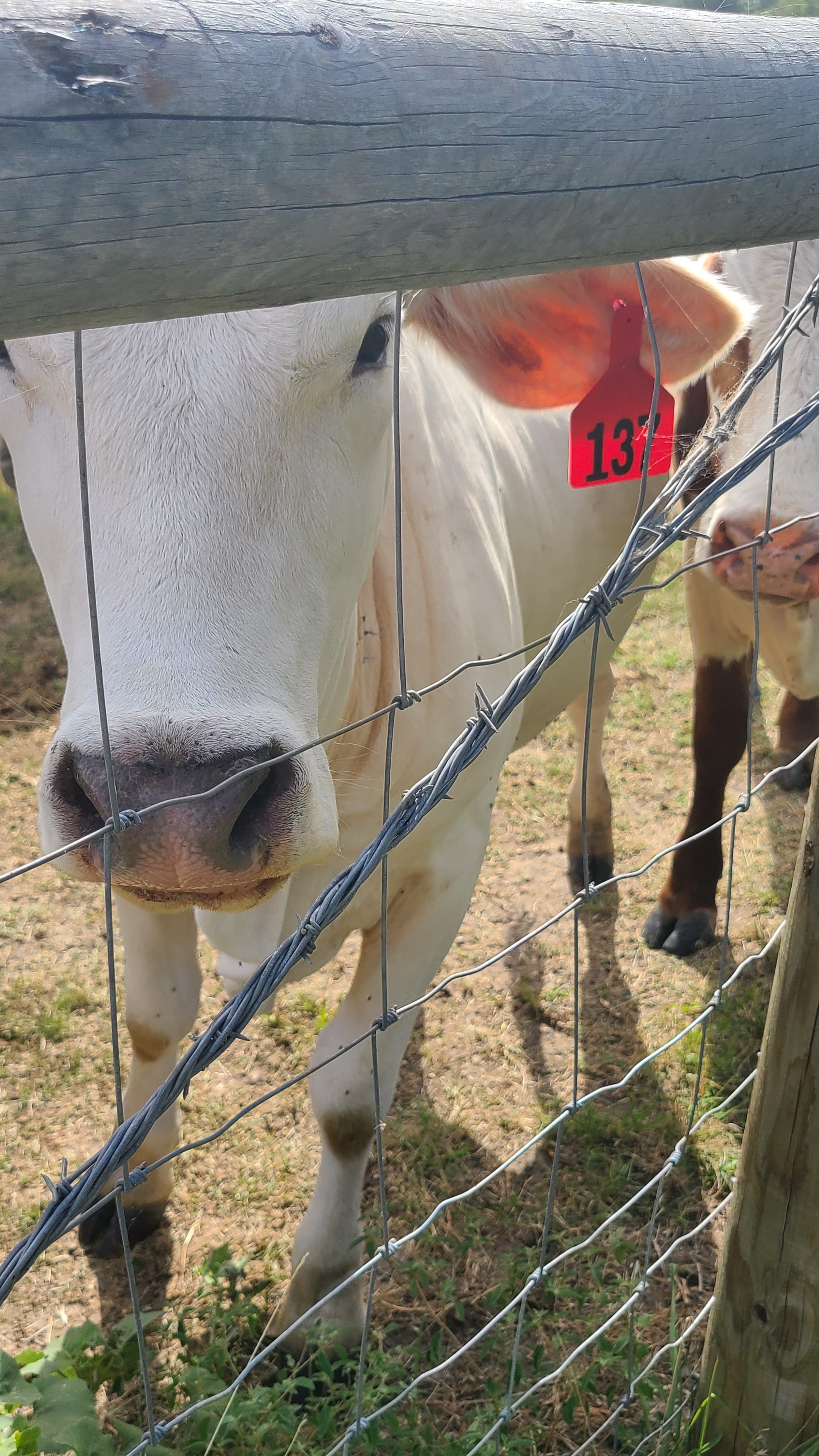 our white heifer Delilah and the Hereford behind her is named star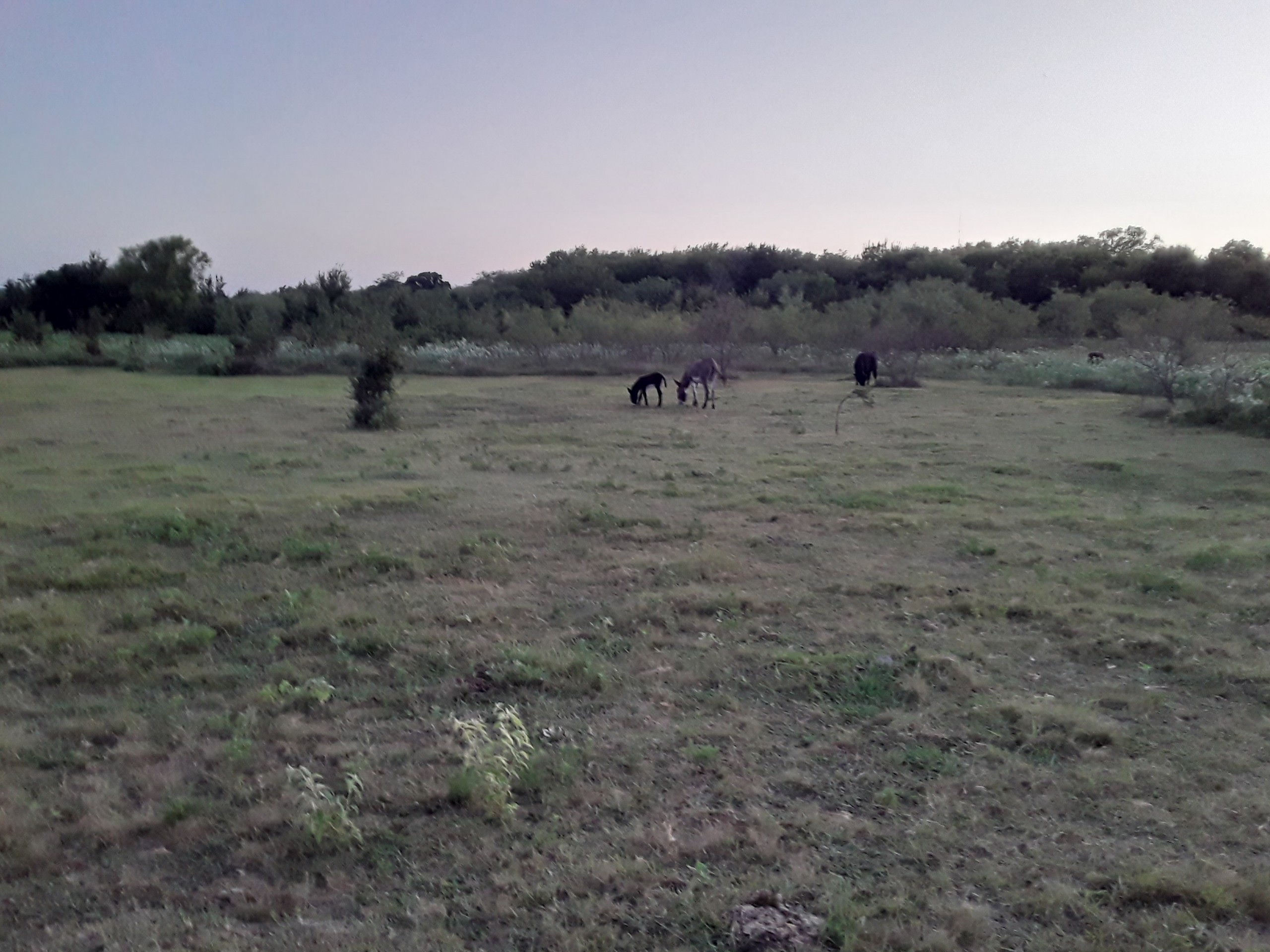 and here's the baby she's a beauty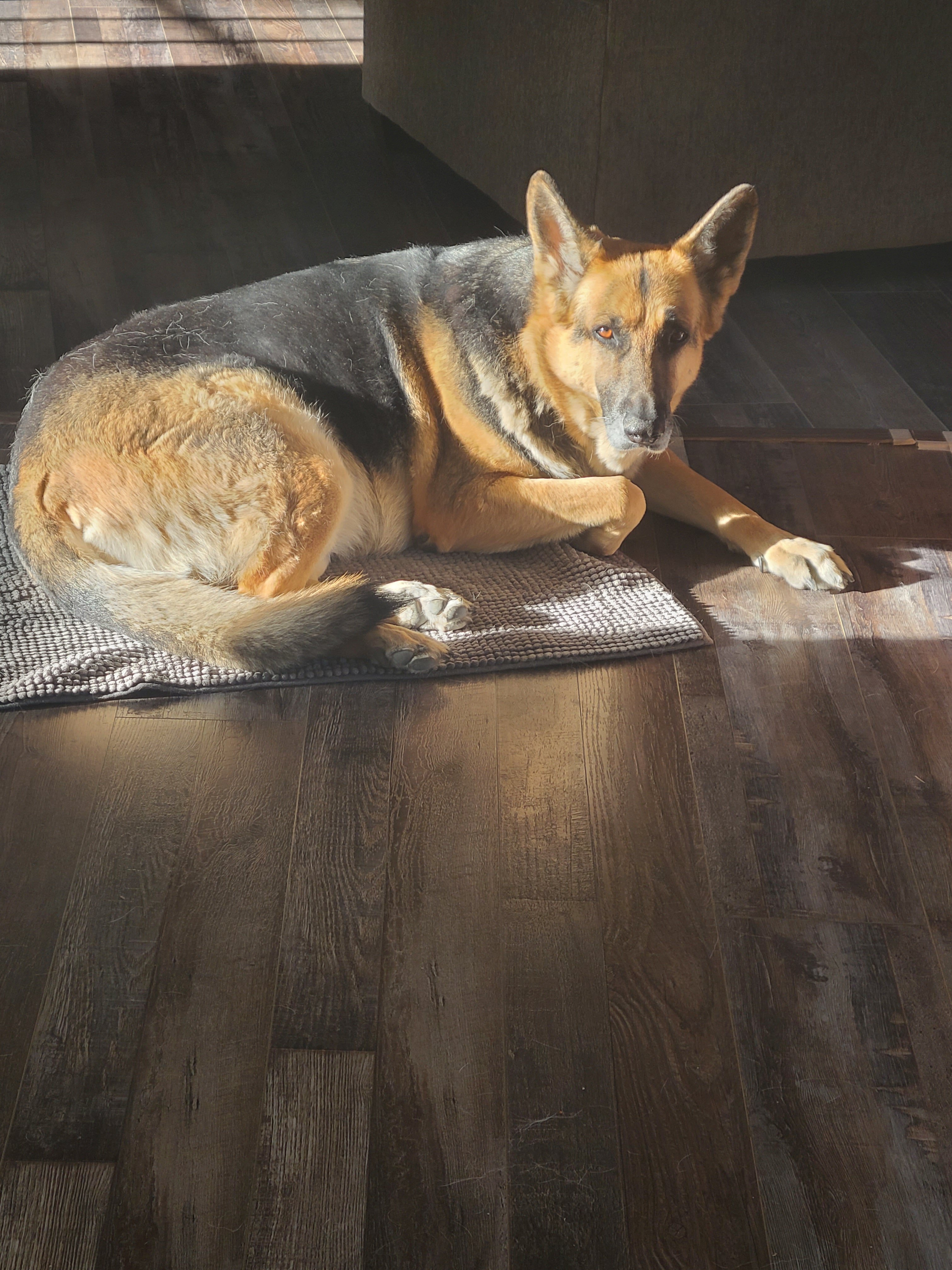 and here's Cassie
Ps: I'm naming the cattle I know we are keeping unless we end up deciding to sell them ! But my dad tells me the heifers we sell